Following the new OG roster's successful debut and qualification to the ESL One Los Angeles Major, team captain and two-time The International (TI) champion Johan "N0tail" Sundstein is itching to lead his team back to the big stage and face off against their fellow top European squad Team Secret.
"I really wanna play Secret at a LAN setting, I feel like they will be the best competition out there. I am starving for that matchup, I am starving to play in a LAN setting where there's more at stake," said N0tail in an interview following OG's successful run in the LA Major's European qualifiers.
There was a chance that those two titans of European Dota could have met in the qualifiers, but their dominant showings made it so that they qualified for the Major by breezing through lesser teams.
Secret notably went on a perfect run in the qualifier, while OG only dropped a single game en route to securing their first Major appearance this season.
For N0tail, who had to take arguably the most arduous road of any player to lift the first of his two Aegis of Champions, such a smooth path was not something he was entirely used to.
"It was the easiest qualifier that I've played in personally. It's a weird feeling but always a relief to get out of the bloodbath, because California is something we all don't want to miss," said the OG captain.
---
---
As for OG's new players, the team's smooth path to the Major showed that, despite being formed just before the qualifiers, they "were on the same page quite easily."
"[We] started clicking during the first games [we] played together and understood how [we] should play the game. Even though there's always room for improvement, [we did pretty well in] implementing the things [we] tried in scrims in [our qualifier matches]," said Martin "Saksa" Sazdov, OG's new position 4 support player, in a piece published by OG.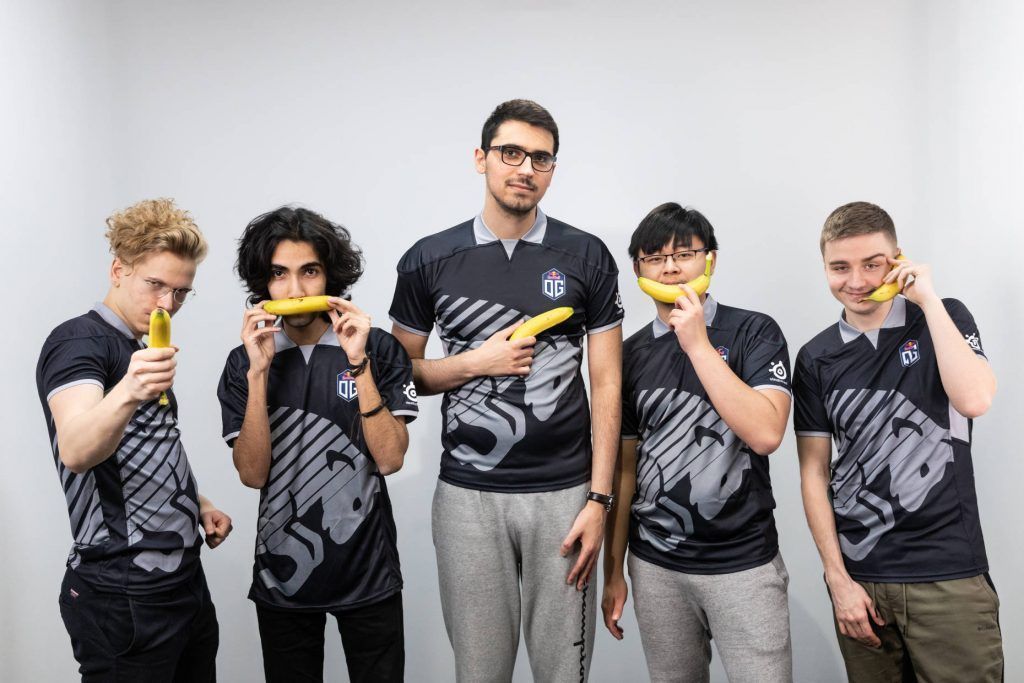 Sumail "SumaiL" Hassan, TI5 champion and OG's new carry player, thinks that, as early as now, their chemistry is already really good.
"[I'm really] hyped to play with these guys […] everyone's getting along really nicely and [we] all feel comfortable together," said SumaiL.
Perhaps the most interesting addition to the new OG roster is Yeik "MidOne" Nai Zheng, who joined OG as their new offlaner after being a mid player for the entirety of his career before that point.
"[I feel like I'm] adapting to [being the] position 3 at a pretty good pace. [I'm trying] my best to keep improving but [I feel like I'm] starting to have a pretty good idea of what the offlane is right now," said MidOne.
On top of his transition to a new role, MidOne brings an interesting wrinkle to OG as he spent over three years playing with Secret prior to joining his new team. There's hype fueling the impending OG-Secret clash from both sides.
"It's always nice when there's more at stake, when there's history in a match, or something more to the win or the loss," added N0tail.
OG and Secret will be among the 16 teams vying for the lion's share of a US$1,000,000 prize pool and 15,000 Dota Pro Circuit points in the Los Angeles Major from March 15-22.
READ MORE: Here's the full list of teams that have qualified for the Los Angeles Major