ESL's National Championship returns for its second season beginning in July.
Dota 2 teams from Southeast Asia will compete with each other for a shared prize pool of US$36,000, with the winning teams from Singapore/Malaysia, Vietnam, and Thailand battling over a US$12,000 pot each.
The registration for the open qualifiers start now, and matches will commence on May 30 and end on June 15. Teams that manage to secure the top four spots will move on to the relegation stage, where they will meet last season's bottom four.
Winners from the best-of-three rounds will then be part of the main Season 2 event.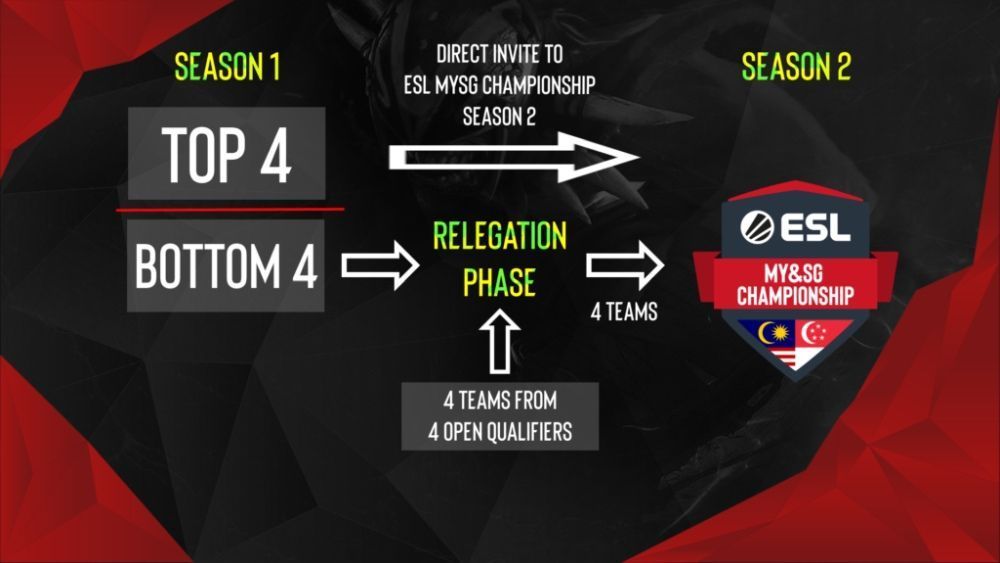 As for the teams that made the cut for Season 1 by placing top four, they will get automatic berths into Season 2. Once all eight teams are lined-up, they are required to play two best-of-ones per week, with the eventual winner advancing to a single-elimination play-off that will determine the regional champions.
The semi finals and best-of-five grand finals will then take place on Sep 28-29 to figure out who's the best team in the region. More details and sign up links over at ESL's blog post here.