The 2019-2020 Dota Pro Circuit season and The International 2020 may be on hiatus due to COVID-19, but the world's best Dota 2 teams aren't resting on their laurels. They've been getting their reps in regional competitions instead.
In this light, ONE Esports is ranking the top 10 performing teams since the start of 2020. The list is based on titles won, tournament performance, and key matchup wins against the best teams in each team's respective regions.
---
1. Team Secret
2020 season: DreamLeague Season 13, WePlay! Pushka League Season 1, Gamers Without Borders 2020, OGA Dota PIT 2020 EU/CIS, BLAST Bounty Hunt, BEYOND EPIC EU/CIS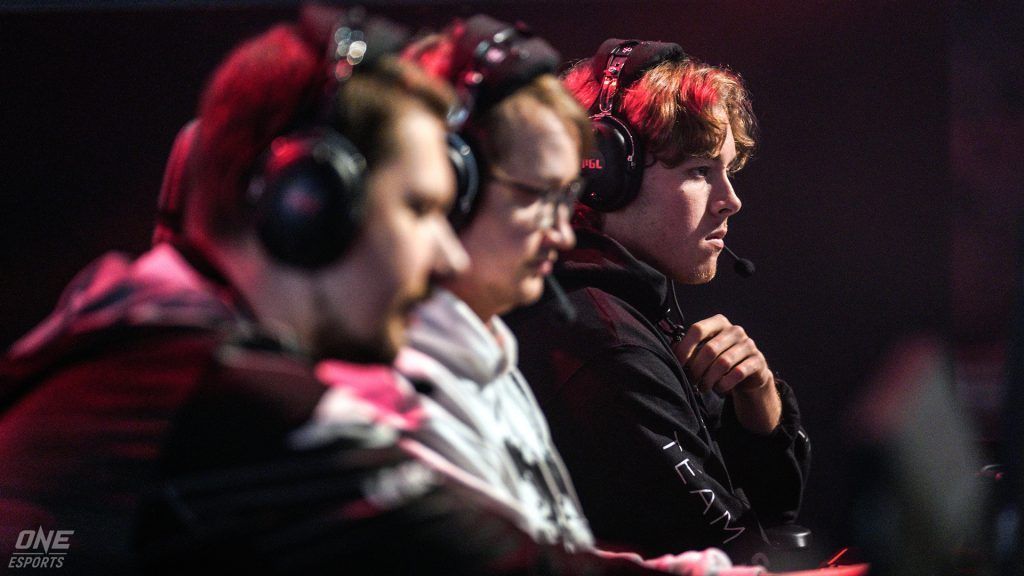 Team Secret's top-tier players, under Clement "Puppey" Ivanov's leadership, never crumble under pressure and always pose a significant threat. Credit also goes to coach Lee "Heen" Seung Gon and manager Matthew "Cyborgmatt" Bailey.
Team Secret has dominated the most competitive Dota 2 region, Europe, all year long. Based on its 2020 tournament results — a six-event winning streak with a shot at extending it at the OMEGA League EU online tournament — the squads look to continue being the overwhelming favorites in every competition that rolls around.
---
2. OG
2020 season: ESL ONE Los Angeles 2020 Europe/CIS runner-up, BLAST Bounty Hunt runner-up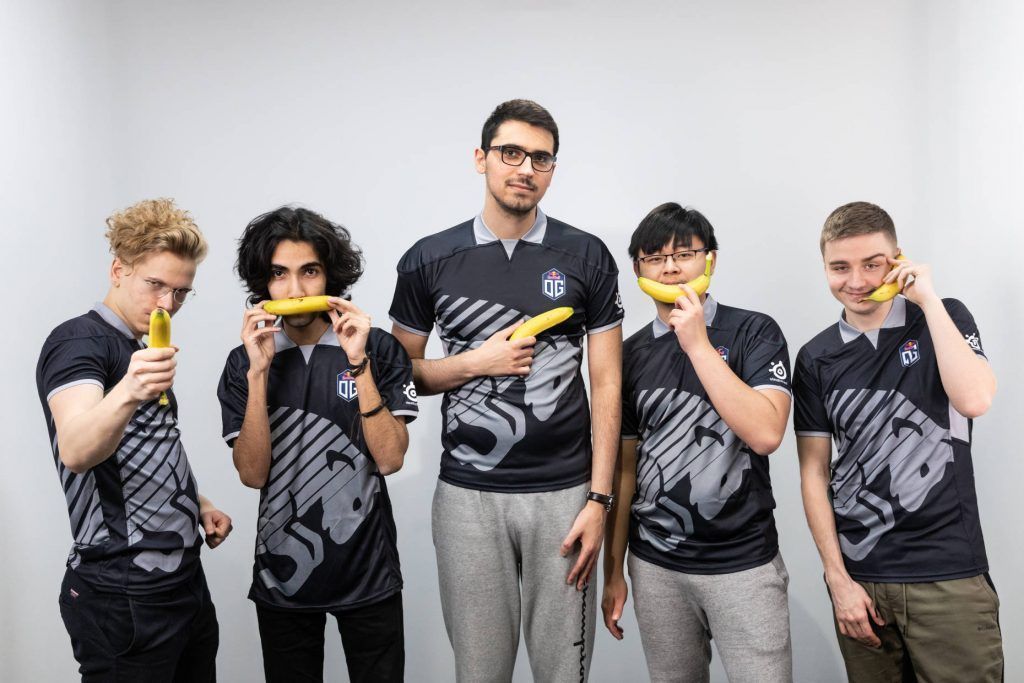 Out with the legendary players, in with the superstar free agents. Even though OG's two-time, back-to-back TI8 and TI9 squad isn't on its active Dota 2 roster anymore, the 2020 roster is still one of the most formidable teams in all of Dota 2.
OG might not have the most stellar tournament results of 2020, but everyone knows not to count out Johan "N0tail" Sundstein. OG has been known to research and formulate strategies throughout each season, catching everyone by surprise when it matters most.
OG will be participating next in the upcoming OGA Dota PIT S2 EU/CIS and OMEGA League.
---
3. Nigma
2020 season: WePlay! Bukovel Minor, WePlay! Dota 2 Mad Moon, WePlay! Charity Play EU/CIS, BEYOND EPIC EU/CIS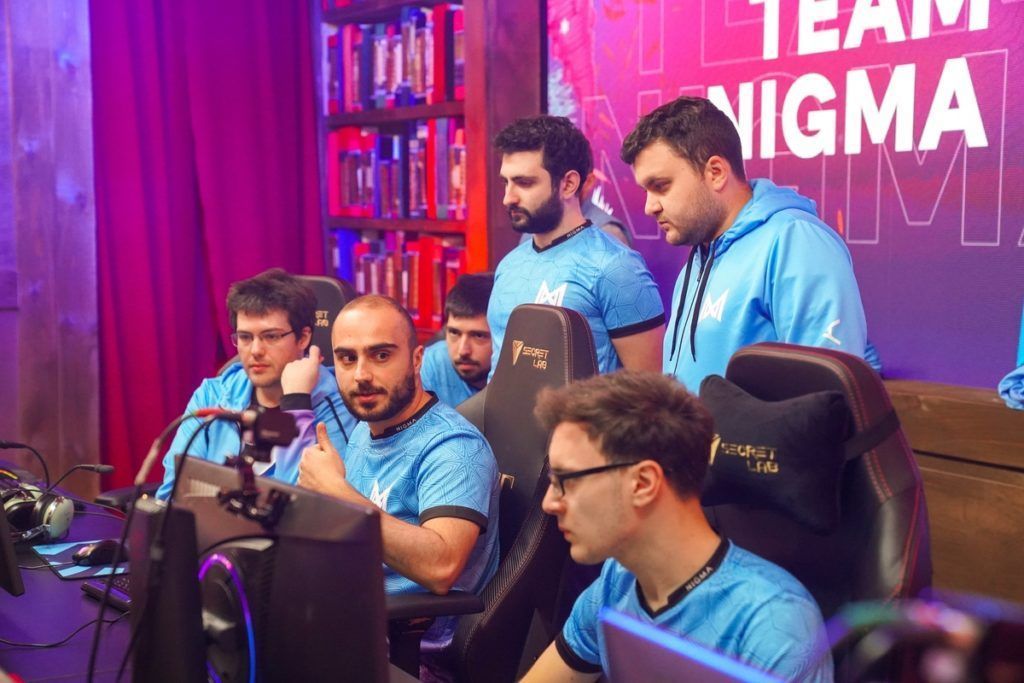 Nigma started its 2020 campaign strong, winning all but one WePlay! tournament this year. The squad has always been considered a top 3 team in Europe, and it continues to deliver impressive tournament results in the most competitive region.
The squad, which includes Kuro "KuroKy" Salehi Takhasomi is the only team that has defeated Team Secret in a best-of-five Grand Final setting this year. This is when the team won its second WePlay event by dominating at the cyberpunk-themed Mad Moon tournament.
---
4. Vici Gaming
2020 season: OGA Dota PIT 2020 China, BEYOND EPIC: China runner-up, OGA Dota PIT S2 China runner-up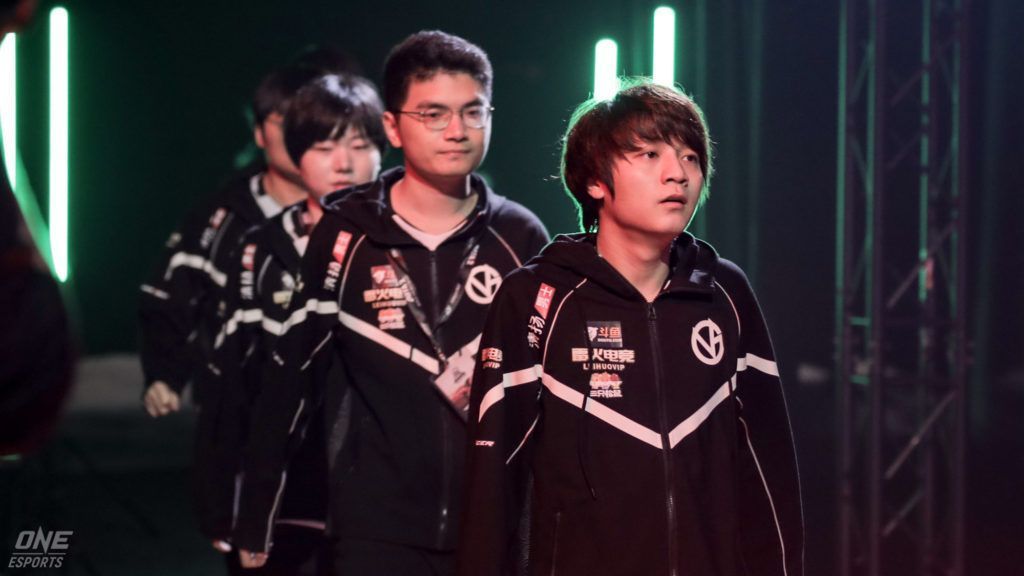 Vici Gaming may arguably be the best team in China right now, but it's had a tough time closing out online tournaments of late. Regardless, out of the 10 tournaments it competed in this year, VG has had top 3 finishes in six of them.
With Bai "rOtK" Fan calling the shots, Vici Gaming has tournament wins over all other Chinese teams in the region. The squad has also secured the top spot for the group stage of the ongoing DPL-CDA Pro League S2.
---
5. Geek Fam
2020 season: BTS Pro Series S2 SEA, ONE Esports Dota 2 SEA League, WeSave! Charity Play SEA runner-up, ESL SEA Championship 2020 runner-up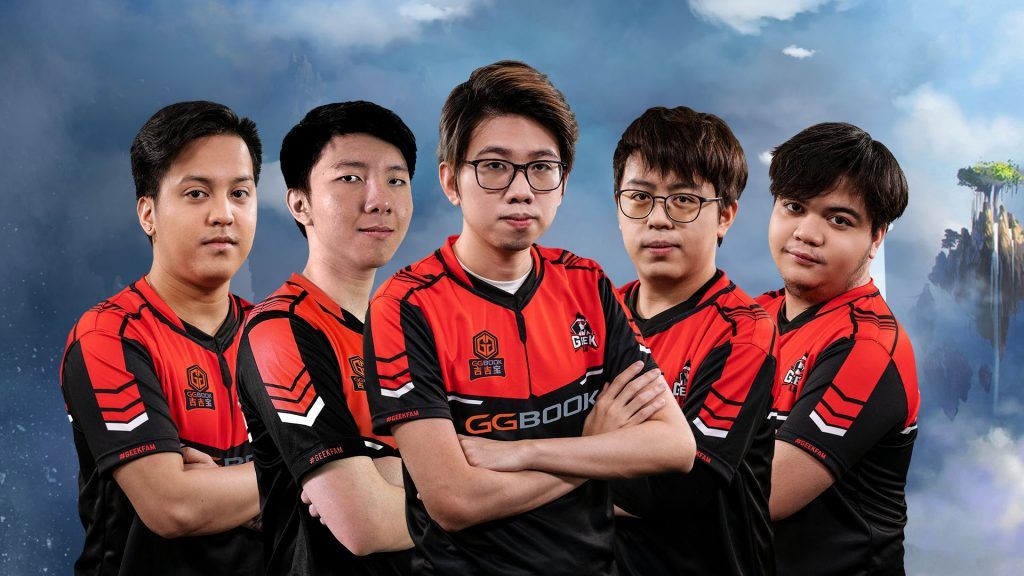 The wild card team on our list is Geek Fam, with its claim to fame being upsets over Fnatic during the most recent tournaments in the SEA region. The team is often considered contenders in the region; but with impressive performances at the BTS Pro Series S2 SEA and the ONE Esports Dota 2 SEA League, it should now be considered favorites alongside Fnatic moving forward.
Marc Polo Luis "Raven" Fausto has also established himself as one of the best and most consistent carry players in the SEA region, and maybe even in all of Dota 2.
---
6. Fnatic
2020 season: Dota Summit 12, ESL One Los Angeles 2020 SEA, BTS Pro Series SEA, ESL One Birmingham 2020 SEA, World E-sports Legendary League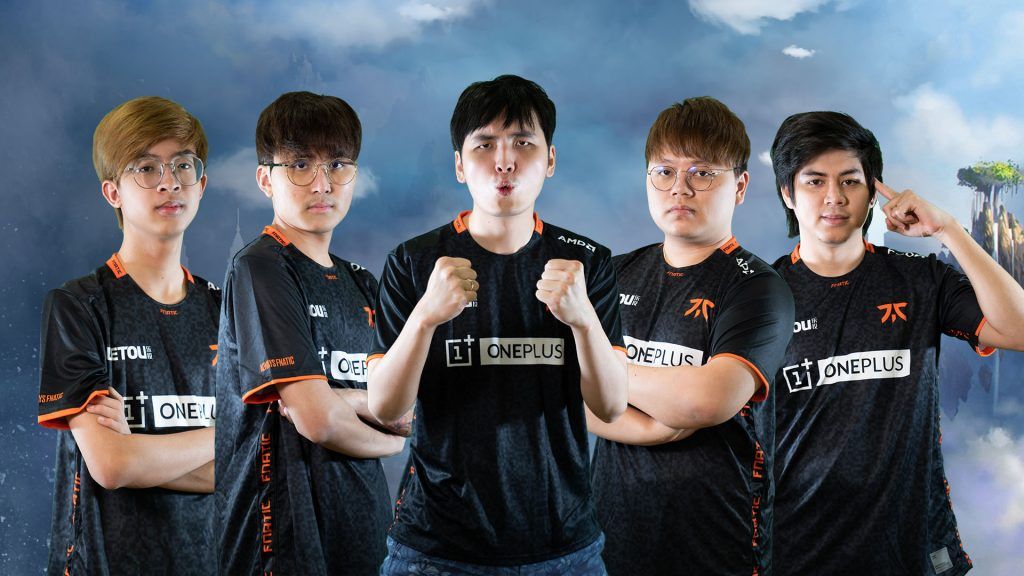 Fnatic was crowned the kings of Southeast Asia after winning four straight tournaments at the start of 2020. The team may not be in top form right now, but it's still capable of beating any team in Southeast Asia, including other teams from different regions.
Fnatic won one of the last Dota 2 LAN tournaments before the COVID-19 pandemic stopped all international competitions, including the 2019-2020 DPC season. Fnatic defeated Team Liquid, Evil Geniuses, and OG Seed to win the Dota Summit 12, which started its impressive tournament run.
---
7. Evil Geniuses
2020 season: WeSave! Charity Play NA, ESL One Los Angeles 2020 NA, BTS Pro Series NA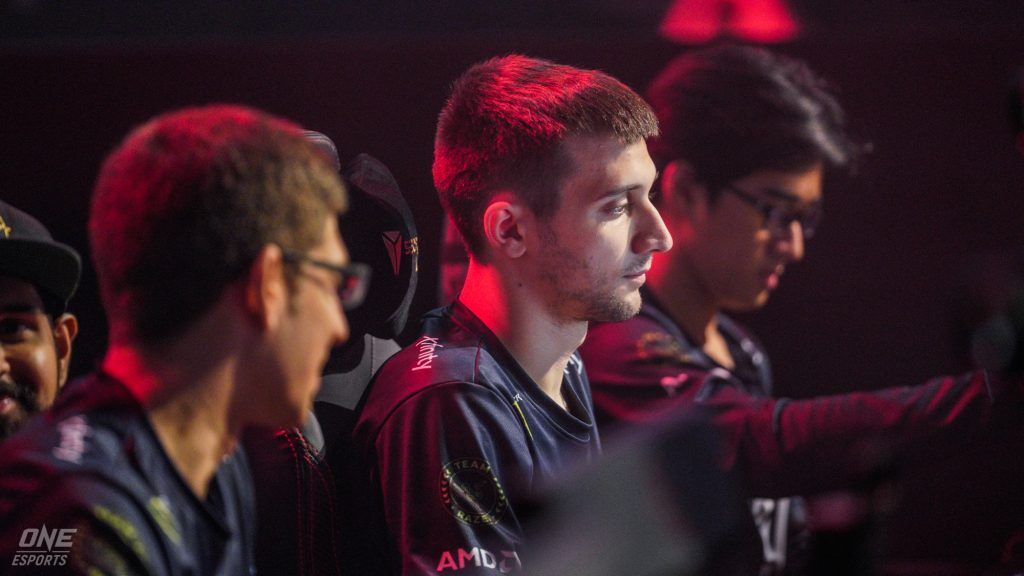 Evil Geniuses is still recognized as the best team in North America, despite recently losing to weaker teams in the region. As of 2020, the team has finished in the top 3 in all tournaments it has entered, winning three consecutive events in the process.
This squad is poised to get even better, with Evil Geniuses being unable to utilize two of their superstar players, Abed "Abed' Yusop and Roman "Ramzes666" Kushnarev, due to the ongoing pandemic. Ramzes666, however, is set to return to the squad when EG competes in the OMEGA League in August.
---
8. PSG.LGD
2020 season: WeSave! Charity Play China, China Dota 2 Pro League S1, DPL-CDA Pro League Season 1 runner-up, China Dota 2 Pro League S2, ESL One Birmingham 2020 China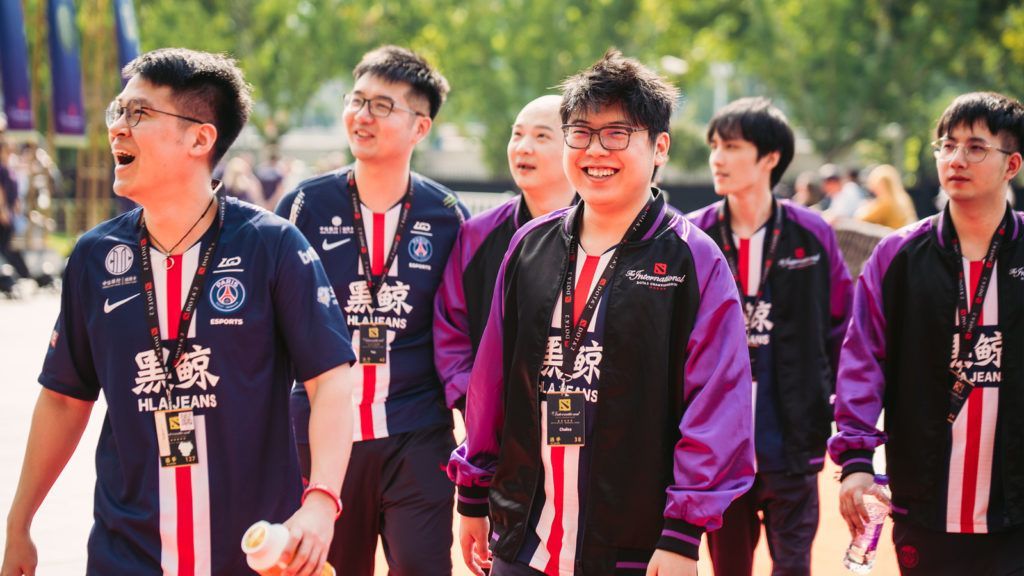 PSG.LGD has had an inconsistent 2020 season, but the team has also been one of the busiest teams on our list. It has competed in six online events and four Chinese leagues with impressive results.
Ever since Ren "eLeVeN" Yangwei joined the squad last March, PSG.LGD has won four Chinese Dota 2 events, including their second consecutive China Dota 2 Pro League title, winning US$220,000 in prize money.
---
9. Quincy Crew
2020 season: ESL One Birmingham 2020 NA/SA, BTS Pro Series S2 NA, OGA Dota PIT S2 NA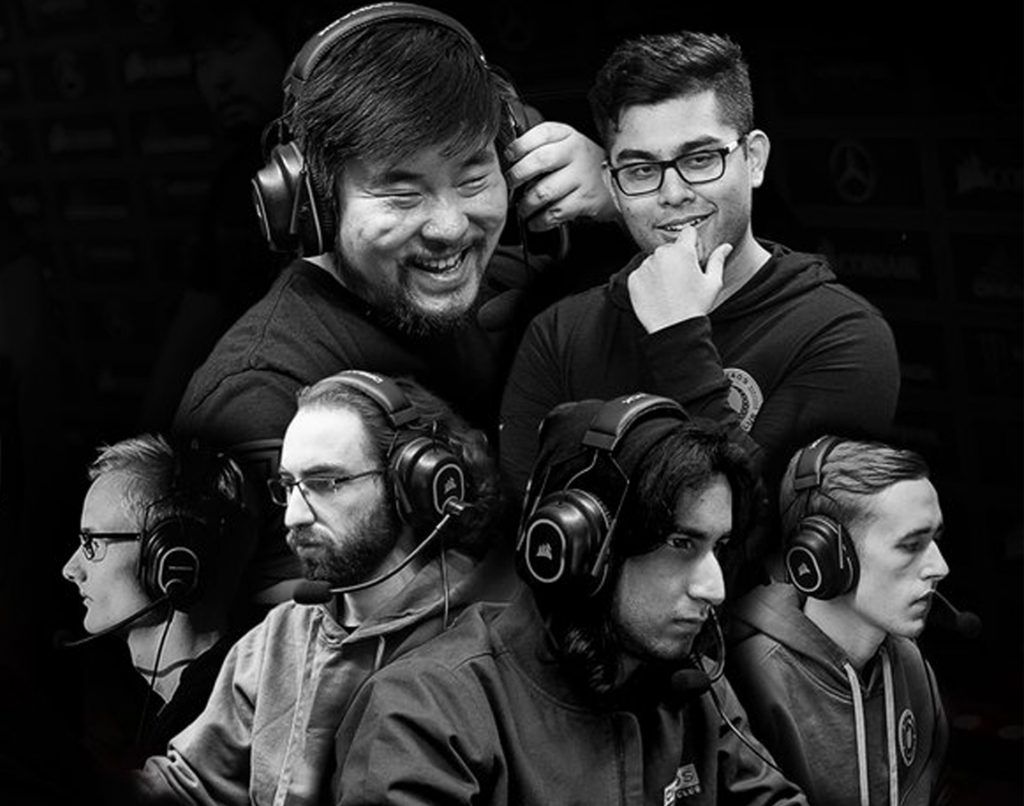 After parting ways with Chaos EC, the North American stack — lead by Avery "SVG" Silverman — decided to go back to the name "Quincy Crew." Since then, the team has won three straight tournaments in a row.
Some may say Quincy Crew's recent tournament success is because of the lack of competition in the North American and South American Dota 2 scene. The squad has a chance to prove its worth against the best teams in the region during the upcoming OMEGA League NA tournament.
---
10. Sparking Arrow Gaming
2020 season: CDA League Season 1, BEYOND EPIC China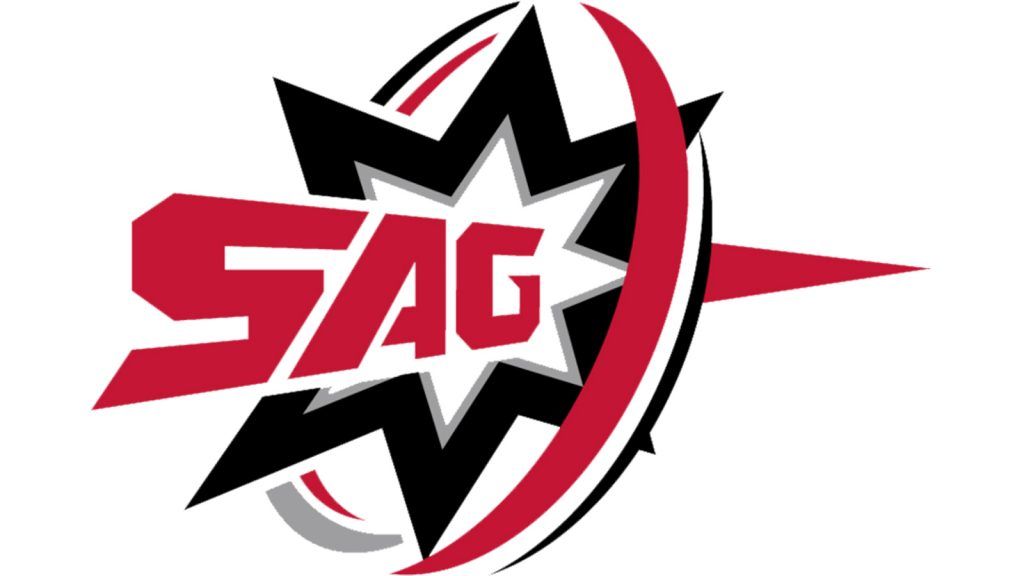 Another wild card team that made it on our list is Sparking Arrow Gaming, a Chinese squad that has won against both Vici Gaming and PSG.LGD. The team consists of young, up-and-coming talents who have improved their skills in the Chinese development circuit.
Interestingly enough, after two tournament wins, Sparking Arrow Gaming decided to sign a deal with Royal Never Give Up, which swapped out Liu "DD" Yuhao and Chong "FelixCiaoBa" Wei Lun for Gao "Setsu" Zhenxiong and Xun "Zhichuan" in September.
READ MORE: Top 10 plays from the ONE Esports Dota 2 SEA League