This article is part of a series of Singapore Major articles written for ONE Esports by illustrious Dota 2 statsman, Ben "Noxville" Steenhuisen.
---
It's less than a day until the ONE Esports Singapore Major kicks off and Dota fans around the world are salivating for the return of inter-regional LAN Dota 2.
While some teams have had issues attending with their full roster due to the ongoing international pandemic, the ones that have arrived are focused squarely on their performance.
Doing well at this major could effectively secure a ticket to The International 10 – and with it a chance at the lion's share of a $40 million prize pool.
In this article, I'll be evaluating each of the Wild Card teams based on their past performance and stats.
---
Team Nigma
Team Nigma will be playing with a stand-in (rmN) for MinD_ContRoL, but the trio of Miracle, GH, and KuroKy are the 10th most experienced trio of all time playing 819 games together (winning 63.5% of them), only surpassed by variations of their own team, and subsets of the TI3-winning Alliance squad.
Although receiving criticism in the past, their mid laner w33 has shown that on LAN he's got the big match temperament and skills to perform with the best – after all, he's reached The International finals twice with two different teams.
PSG.LGD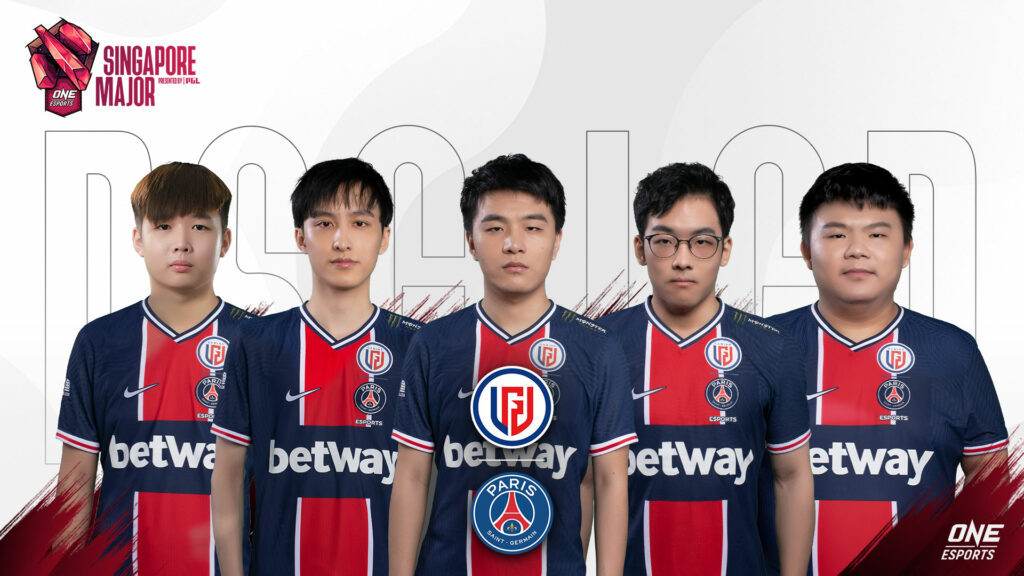 One of the most fear-inducing names in Chinese Dota is PSG.LGD, an organization that's been in the top Chinese echelon for almost the entire history of Dota 2. Their squad features two TI winners (Faith_bian & y` from Wings Gaming's win) as well as Ame who has a second, third and fourth place TI finish.
Since the formation of the squad they've won several Chinese events and were one of the favourites to win the Season 1 DPC, so their disappointing Season 1 3rd place finish behind IG and Aster could possibly motivate them to pick up their performance.
AS Monaco Gambit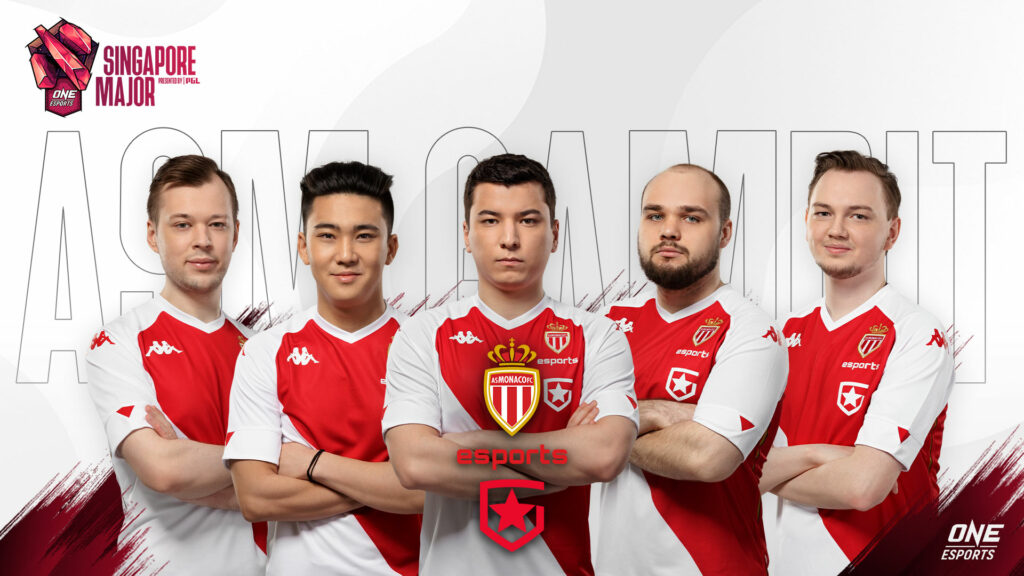 The former Live To Win squad was signed by AS Monaco Gambit midway through the DPC Season, but needed a tiebreaker vs Team Spirit to secure their slot in the major. With No[o]ne as their stand-in for the second half of the season (playing in 10 of their 20 games) and now the major, he brings some valuable LAN experience (he's played 1471 pro games, the 47th most amongst all players – and is the 29th most experienced player on LAN).
Afterlife also could be a standout player – with 14 different heroes played in Season 1 (the most in CIS) he allowed high versatility to gain a draft advantage – though this also depends on the overall draft quality by SoNNeikO.
Vici Gaming
When Eurus (aka Paparazi) left Vici Gaming at the end of 2020 to join the 4AM/Elephant 'superteam' (including former Vici player, Yang), many people said they felt Vici would struggle to compete at the top level.
But fast forward to today, and it's Elephant who will be watching the major from home whilst relative newcomer poyoyo and very experienced offlaner old eLeVeN (10th most experienced Chinese player) do battle for Vici in their place.
Earlier on in the season it looked like Vici made a faux pas by losing to Invictus Gaming in week 3, but in retrospect this was just gross underappreciation for IG's skill as they went on to top the group.
Vici only dropped games against one other team: a 1-2 slugfest against PSG.LGD which LGD needed to win in order to guarantee being in at least in a tiebreaker for a slot at the major.
T1
Like Nigma, T1 Esports will also be playing with a stand-in as Kuku is unavailable. His replacement (Forev) has a long history with the team (especially their coach March, a long-term former teammate of his) and is certainly experienced enough – but stepping-in for the team that let him go eight months ago means he will need to quickly catch up if they are to succeed.
Their carry player 23savage was one of the most talked-about transfer stories of the season, and his performance in Season 1 showed that the hype was warranted – the 2nd highest GPM of players in the SEA region (724), just beaten by Gabbi (730 GPM).
Their games have been statistically chaotic, including the shortest and longest games in the region – a win against Vice Esports and a loss against TNC respectively.
Team Liquid
The only team to lose more regular-season games than they won (8 won, 9 lost) but still qualify for the major was Team Liquid, though their tiebreaker performance was much more positive as they were able to overcome OG and Tundra Esports to lock the major spot.
The five-man roster has been together since their time together on Alliance and is quietly approaching the all-time squad record: currently they've played 582 games together so they're just behind TI2-era Fnatic.EU (608 games) and TI3-era Alliance (656 games).
Fnatic is perhaps a good historic comparison for the team: highly skilled and respected players who have shown brilliance and short peaks of extremely high performance, but not enough consistency to be a champion team. Could this be the start of something great for them?
---
Noxville runs Datdota and is a software architect at esports data company, Bayes Esports. Follow him on Twitter.
READ MORE: Here's the full schedule for the ONE Esports Singapore Major Wild Card stage