The third preview for Dota Underlords' upcoming "Big Update" has been released, revealing new heroes Shadow Demon, Bristleback, and Sven.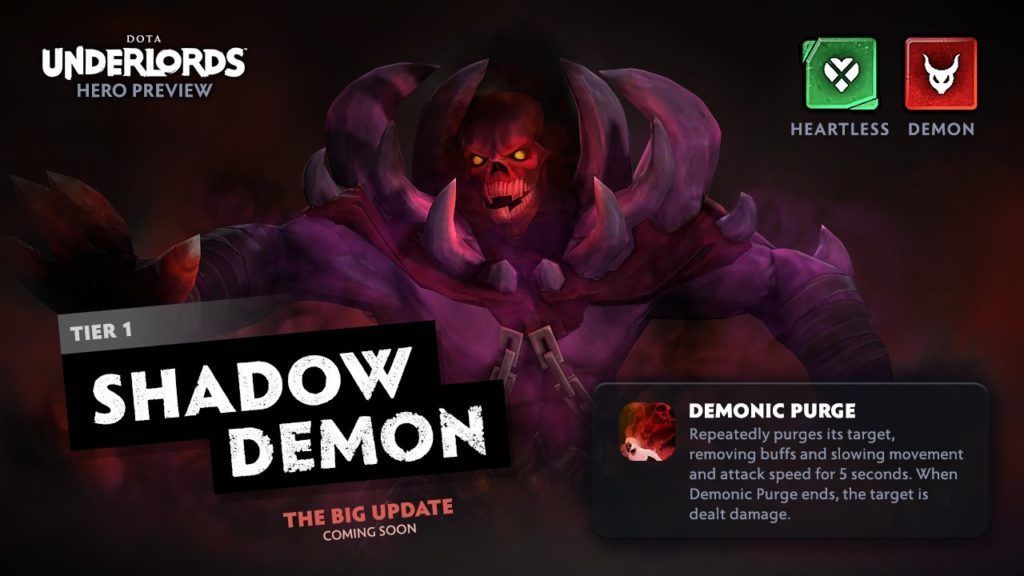 Shadow Demon is a tier one hero that belongs to the Demon and Heartless alliances. His Demonic Purge ability repeatedly slows opponents' movement and attack speed while removing their buffs. At the end of the ability's effect, the target receives significant damage.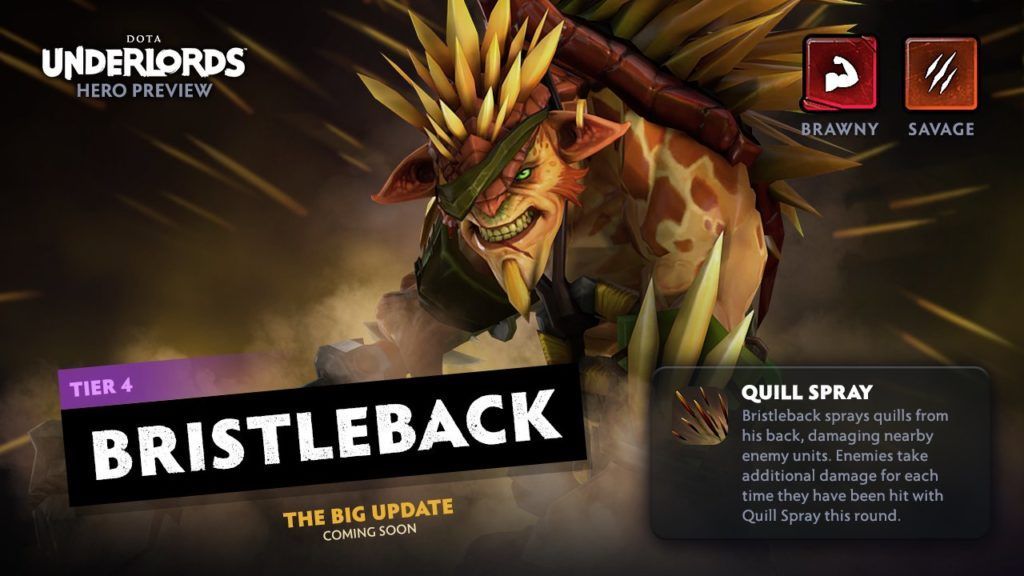 Next is Bristleback, a tier four hero under the Savage and Brawny alliances. Expect him to be a hard-hitting tank, as his Quill Spray ability releases quills from his back that damages nearby enemies. Quill Spray will deal additional damage as it repeatedly hits an enemy in the same round.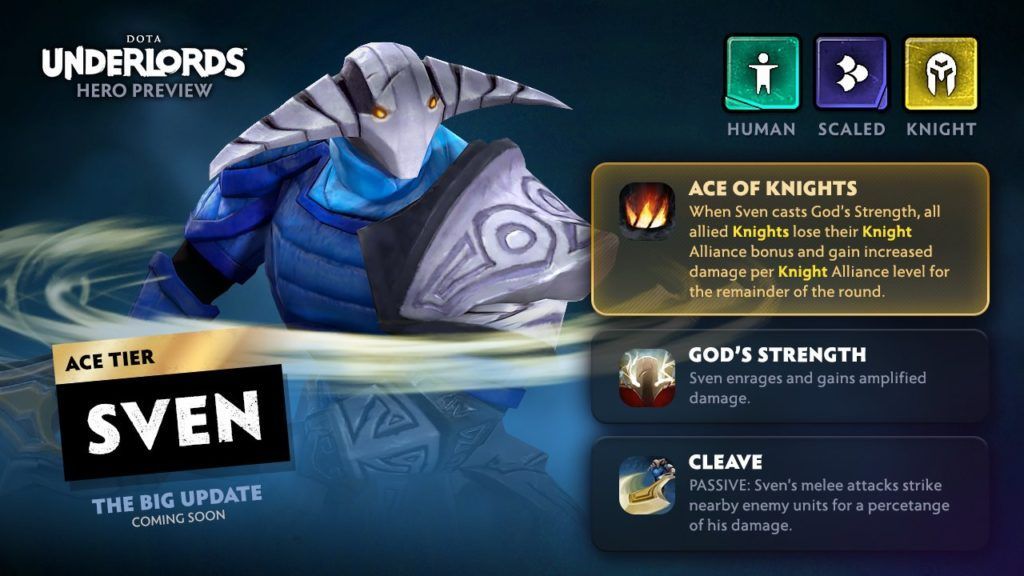 Finally, we have Sven, an Ace tier hero who belongs to the Human, Scaled, and Knight alliances. He looks to be one of the strongest heroes in the game, befitting his being Ace tier. His God's Strength ability greatly amplifies his damage while his Cleave passive makes his attacks deal damage to nearby enemies in addition to his initial target.
As the Ace of Knights, Sven enables fellow Knights on the board to trade their tankiness for lots of firepower. Sven's Ace of Knights effect gives Knight heroes additional damage for each Knight alliance level in exchange for their normal alliance bonus every time he casts God's Strength.
---
---
More previews for the Big Update are expected in the coming days, revealing details on new alliances, heroes, and the first of the game's titular Underlords.
While Dota Underlords has been playable since June, the game has been in a regularly updated "alpha" state until now. The upcoming Big Update will mark the beginning of the game's "beta" phase.
READ MORE: Underlords to roll out "The Big Update" early next month