Bid Toys has just pushed the boundaries of Japanese collectibles with their latest three-way crossover featuring Super Mario, Godzilla, and Ultraman.
The two-figure collection, aptly named "MA-NULTRA vs KOOBALA", features beloved Italian plumber Mario as Ultraman and his fire-breathing frenemy Bowser as the terrifying Godzilla.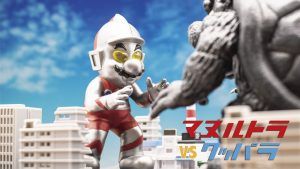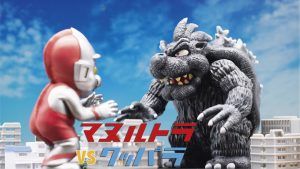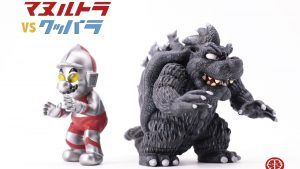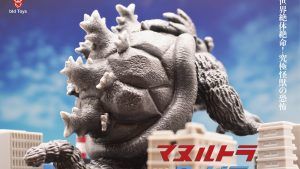 The designs for both crossovers are pretty much spot-on. Mario still has his trademark mustache and eyebrows, but now he's donning Ultraman's two-tone suit. To top off the look of heroism, Mario also has the iconic golden eyes of the tokusatsu hero.
---
---
As for the villain's corner, Bowser ditches his red and green colors for the textured, charcoal-gray aesthetic of the top Kaiju. Though the reptile ravager kept his shell, he has some additional spikes on his back and a longer tail to complete the homage to Godzilla.
The PVC/soft-vinyl figures currently stand in at 13cm (Ma-nultra) and 15cm (Koobala) If you're interested in purchasing these collectibles, they are currently priced at US$32 (Ma-nultra) and US$39 (Koobala) at the Bid Toys website.
READ MORE: These adorable FunPlus Phoenix minis are the best thing in the Riot merch store