At 78-years-old, Abbe "BirDie" Borg is the oldest esports champion in the world.
Formerly a member of Lenovo's seniors CS:GO team, Silver Snipers, BirDie together with his teammates secured the championship title in the Seniors CS:GO tournament at DreamHack Summer 2019, winning against Finland, USA, and Germany.
---
Before his second career as a pro gamer, Abbe was a professional artist, utilizing everyday materials like paper and napkins as his main media to create wonderful art pieces.
"I make art pieces and sculpture out of paper and napkins while creating rose paintings from brass and copper-clad sheets. I leaned more towards paper than metal over the last two decades because I could always grab a napkin from somewhere and instantly make a paper flower or ballerina to brighten up somebody's world around them. It kept my hands occupied and agile while creating beautiful ephemeral art given to random people around me to brighten their day. Seeing their smile was always priceless," BirDie told ONE Esports.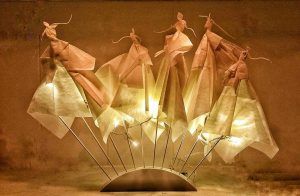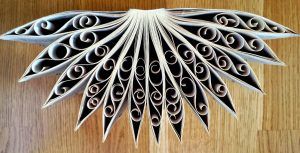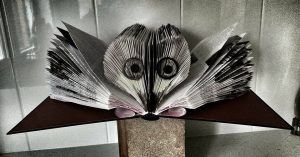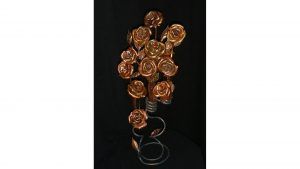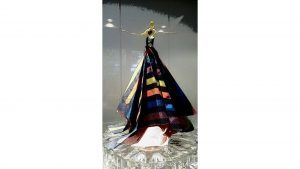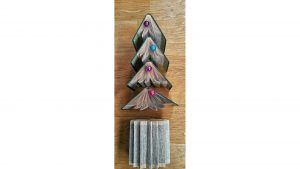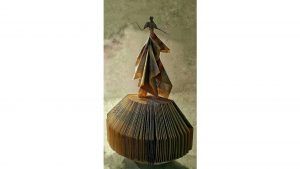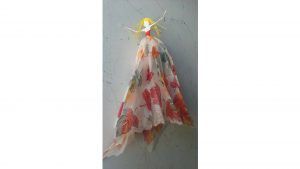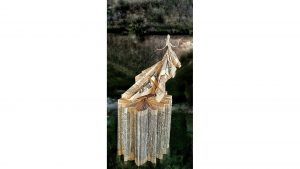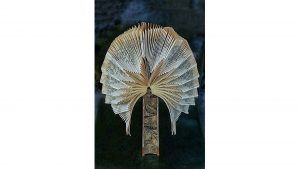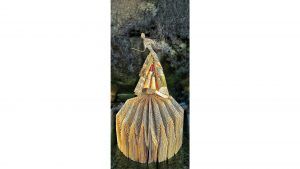 BirDie has even created a piece about one of his favorite Swedish traditions the "St. Lucia Dance," which happens annually every December 13 to commemorate the life of Saint Lucia.
"Art is something that speaks to me on a deeply personal level. Some people may see a blank paper canvas but I make an art piece out of it. Inspiration is all around us and one thought can be made into a new sculpture or a new art piece."
---
BirDie entered the esports scene back in 2016, when he was recruited by Lenovo along with several other senior citizens in Sweden to create a professional CS:GO team called the Silver Snipers. They prepared to compete at the DreamHack Winter 2017, where they eventually lost but won the hearts of many.
"I underwent training with the team and spent hours learning about playing CS:GO. I had to learn a lot of new things and develop new skills which were exciting. The whole experience was great and I had loads of fun since the start of this journey."
BirDie's in game name comes from his talent for imitating the sounds of a number of birds using a piece of paper, plastic, or a leaf.
"I remember that when my son was still young, we went to the supermarket and we got separated. I did the bird whistle as I was looking for him. My son followed the sound and found me. It was a good story that I like to recall. To my son, it's an endearing way of finding his father and to me, it was an effective way to let him find me so it stuck with me and my team members began calling me Birdie."
After winning DreamHack last year, BirDie announced his retirement from the Silver Snipers earlier this year. Looking back at his professional gaming career, he is proud to have been a part of the oldest esports team in history.
"My time with Silver Snipers was great and I'll cherish it greatly. Through my whole experience with the team, I have formed my advocacy in calling for my fellow grandparents and senior citizens to try and play esports. Take it from me — at the age of 78 years, I was able to achieve my goals and became a world champion. It was unexpected but a great feat for someone my age. Playing esports has a lot of benefits and it also fosters connections between generations."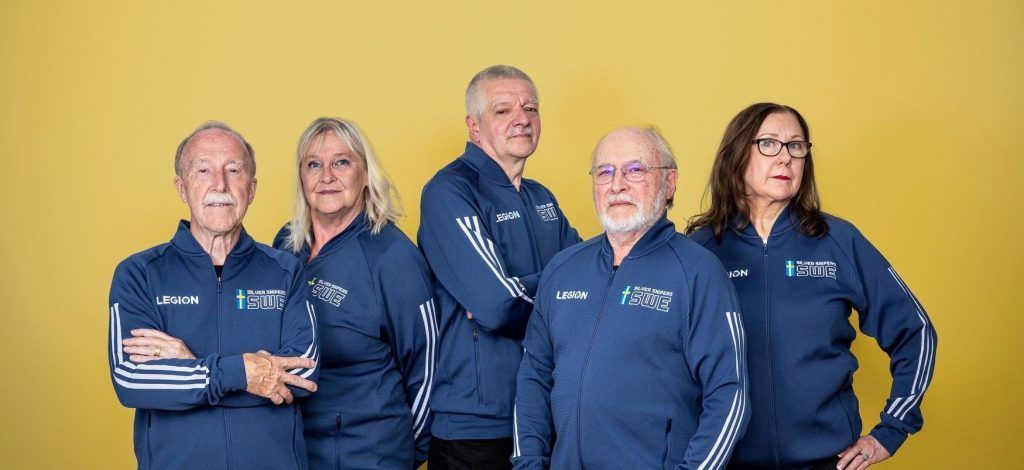 BirDie spent four years with the team, but their DreamHack win is his proudest achievement.
"Bagging the championship with Silver Snipers is the best achievement especially as we became the proof that it is never too late to try new things and succeed in it. I remember the feeling I had when we first came out to the arena to begin the competition — I was nervous but excited at the same time. I loved how the crowd cheered for both teams and I saw that the crowd was all younger people, so much younger than our team. They cheered and applauded for us when we won."
BirDie also has fond memories of a show match against much younger competition at the Paris Games Week back in 2018.
"There were five randomly chosen players from the audience that we faced as a team. The chosen players were all under the age of 25. I was nervous but in the end, we won. The crowd cheered so loud, it was awesome."
It turns out the Silver Snipers were quite popular in the city of love, as the team spent their free time doing photo opportunities with their fans.
"Paris has always been my favorite city and being back there reminded me of when I used to travel there with my son and we just did all the museums and art galleries. Getting there made a big impression on me as we were frequently grabbed for photoshoots by young gamers and fans. The audience was exuberant meeting us gray gamers."
For the 78-year old pro gamer, playing esports for a living was an unexpected path late in life. BirDie even expressed his regrets, wishing he "knew about esports earlier."
"I may have started a bit older than most gamers but I am certain that my younger self would have fun and would have loved playing esports for a living or as a hobby."
---
---
Now that he's retired from pro gaming, BirDie streams CS:GO under the name DieHardBirdie on Twitch, but he's been trying out other games too.
"I want to learn how to play Minecraft, and maybe I can play this game with my granddaughter. I always wanted to be able to play games with both my children and grandchildren and now I am teaching my son to play the game and he is in his 50s. Rocket League is also a good game that I want to try and maybe I can try it out with my tween granddaughter teaching me. She recently taught me Team Fortress 2. Now that's three generations of my family coming together and bonding while playing video games."
He also shared that the arcade game Pong was the first computer game he ever played on the Atari.
Birdie believes he is more suited to being a streamer and a lifestyle gamer than playing in the competitive scene, where the average esports player spends hours practicing in front of a computer.
"Maybe it is good that I started so late in life and only spend four hours a day gaming versus the younger generation who can spend far many more hours a day. I think it's important to realize that we need to have balance in our life. Video gaming and live streaming more than 4 hours a day would take away from my quality of life if most of that time is not spent with my wife, kids, grandkids, and family."
---
Ubisoft is planning to make a movie based on BirDie and the Silver Snipers' story, and BirDie is very much looking forward to how it will turn out.
"I heard about this news. I believe (and I hope) that this movie will bring inspiration to everyone, both for the older and younger generation. I think that having a movie about our story would give a fresh perspective on the state of esports and it may show how the division for older players in the esports scene is underrated."
As for who BirDie wants to play him in the film? He'll leave it up to the pros.
"Honestly, I am fine with any actor around my age. I think the people making the film would do great in selecting the cast for the film."
---
BirDie's legacy is just proof that anyone can achieve their goals regardless of where they are in life right now.
"For the fans and aspiring gamers, age is just a number so don't let it stop you from becoming the best version of yourself. It is never too late or too early to play esports or try new things in any other aspect of your life. Once you have put your mind and effort into your goals, do your best, and work hard."
He encourages older players to focus on further honing their skills despite the disadvantage of dexterity and reaction time.
"For the older players like me, keep on training your skills and don't be afraid to fail for so many times. Senior players may not have the quickest reaction time to the games but we can always try to improve our skills by working hard and training hard. It will develop as time goes by. Patience, patience, and patience – it's what we all need. Keep in mind that our vision, reflexes, and even our typing skills are vital in playing games. These are the skills we need to enhance through training."
Overall, Abbe believes triumph follows anyone who is diligent and committed.
"Just be patient and try your best. Age does not guarantee any kind of success if one does not work hard to achieve their goals. Success is always sweeter when you work hard and persevere."
READ MORE: 5 esports facts that will blow your mind