While he's known to be the most ruthless, athletic competitor in gaming history, Guy "Dr Disrespect" Beahm IV occasionally releases songs to showcase his more creative side.
In his latest music video "Gamerobics", Doc gives his fans another nostalgic experience as his persona amps things up at an aerobics center.
The Gamerobics music video oozes 80s references
The music video is gratuitiously filled with 80s pop culture references. After pulling up to the center in what looks like a cherry red Lamborghini Countach, the Doc teleports into the aerobic class like a T-800 terminator carrying a hefty boombox.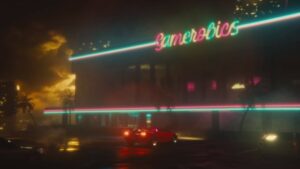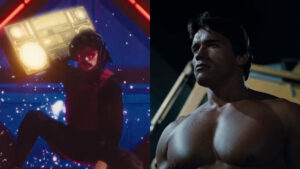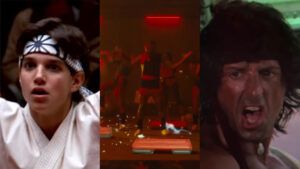 With his powerful presence, the aerobics class instantly changes into black and red leotards and headbands that mimic 80s icons like Rambo and the cast of the Karate Kid.
Aside from the pinpoint aesthetics, Gamerobics is an absolute earworm that perfectly captures the sounds of the 80s. Flooded with synthesizers, pads, and electronic drums, you're bound to imagine yourself driving through a city filled with neon lights.
---
---
What is Dr Disrespect's Gamerobics actually about?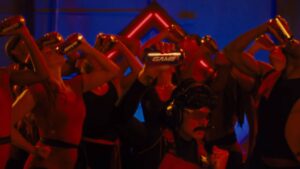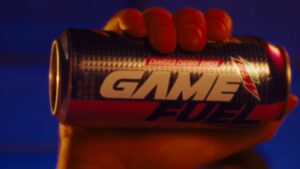 If you were distracted by the lightning effects and thumping bass lines, Gamerobics is actually a clever advertisement for Mountain Dew's gamer-focused energy drink, Game Fuel.
The opening lyric of the song is Game Fuel's official slogan, "Designed to give you an edge."
The song also mentions Game Fuel's resealable lid technology that can prevent some nasty spills during a candid pop-off.
As a partner of Game Fuel for over a year, Dr Disrespect shows that there are no boundaries on how creative you can get with your endorsements.
Check out Dr Disrespect's Gamerobics music video down below:
READ MORE: 5 Call of Duty: Warzone streamers you should be following to improve