A career in esports can often be a short-lived one. Most gamers get their start in professional esports while they're barely out of their teens, and it can burn someone out quickly. Some players choose to leave after a few years as a pro player and shift into other ventures.
Streaming and content creation has been an obvious choice for a lot of former pros, while others go into shoutcasting and analysis, or even coaching as a career path.
However, these pro players had something totally different in mind for their end game goals. Here are 5 former pro players with totally unpredictable post-esports jobs.
5. Alex Ich is now a software engineer at Riot
Alexey "Alex Ich" Ichetovkin was one of the most recognizable midlaners in the EU LCS, most notably as part of Moscow Five, Gambit Gaming, and Team EnVyUs. He then announced his retirement from the competitive scene in 2018, and briefly took up streaming.
In late 2020, Alex announced that a new chapter in his League journey, by joining the company behind it all, Riot Games. He'll actually have a hand in crafting the very game that changed his life – talk about full circle!
4. Thresh is now a tech CEO
Dennis "Thresh" Fong is credited by Guinness World Records as the first professional gamer, playing competitive Quake and Doom in the 90's. Today, he's a successful businessman, having co-founded tech companies like Lithium Technologies, Raptr, Xfire, and GGWP.
And if you think his IGN is somewhat inspired by the League of Legends champion, it's actually the other way around. Riot developer Duncan Shields has actually revealed that Thresh was named after Dennis Fong!
---
---
3. Holyman is now an attorney
Carlos "Holyman" Mangco was a part of the original Mineski Philippine team way back in 2007, when Dota 2 was still in development and it was Dota 1 in the tournament scene. Despite competing in international Dota tournaments, being a professional gamer back then wasn't as fruitful of a career as it is today.

He then left the competitive scene to go to law school, but he still makes his presence felt by supporting the scene and current athletes, and of course, his original team, Mineski, which has now grown into an international esports brand.
2. dnm is now a doctor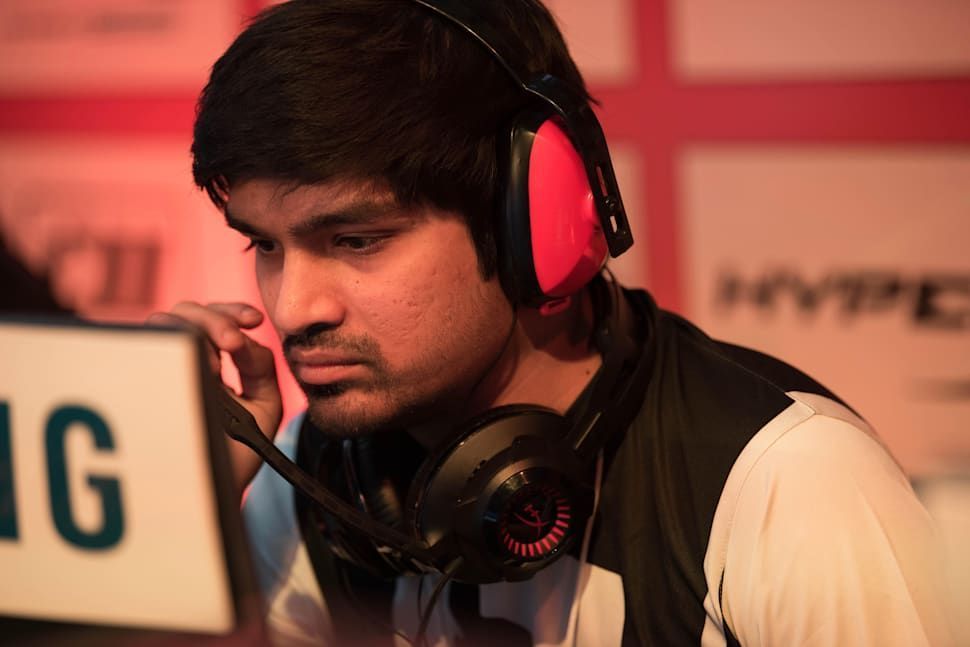 Gokul "dnm" Sagar used to be a professional CS:GO player with Team Invictus, and even managed to represent his country in international tournaments. In 2017, he gave up the pro-gamer life to pursue medicine and today, he's one of the frontliners fighting an IRL opponent, COVID-19.
Check out our feature on him here!
Honorable Mention:
Crown is a soon-to-be stockbroker?
A former midlaner and a regular at the LCK, Lee "Crown" Min-Ho was formerly with Samsung, OpTic Gaming and OZ Gaming. He was active up until December 2020, when he announced his retirement from the professional League of Legends scene, because of "so many things."
This is a pretty recent announcement, so we'll have to wait and see if Crown will leave the esports and gaming scene for stocks indefinitely or if he might return in one way or another.
1. Dafran is now a farmer
Probably one of the most surprising esports career shifts was that of Overwatch pro player Daniel "Dafran" Francesca. Even after being teased as a potential Valorant superstar during beta, Dafran announced that he was going to quit the professional scene to pursue farming.
No, not any in-game farming. Actual farming, with vegetables, fruits, and wide, green acres of land.
Dafran mentioned his reasons for retiring in a tweet, saying "We only have 1 life to live, do what makes you happy," and that he's already "spent 1/3 of my life in front of the computer."
Although it's possible the controversy surrounding him as a professional player might have had a hand in this decision, we're happy to see that he's turned over a new leaf. Quite literally!
READ MORE: Team World Challenger and Laus Playbook Esports have qualified for MPL PH S7