In the next 24-hours, Clash Royale will be bringing back one of its most popular seasonal themes — Shocktober.
Bundled together with the Season 4 update, this year's Halloween event is packed with loads of new thematic features. This includes the all-new Shocktober Arena, the strategy-driven 3-Cost Elixir Golem, and updated bonuses for Pass Royale rewards.
Among the limited edition goodies are the Jack-o'-Lantern tower skin and new emotes — Poco and Frankenstein Goblin, and Elixir Golem. There is also an all-new quest and rewards system — Crown Quests and Bonus Banks.
With the new Elixir Golem, players cannot use their usual tactics when playing with normal Golem. Unlike its rocky counterpart, the Elixir Golem will split into Golemites that then break apart into two elixir blobs. When the opposing team destroys these blobs, they will provide four extra elixir points to the enemy. This results in a high risk-and-reward style of play that can turn the tide of the battle at any given moment.
The new Crown Quests and Bonus Banks is a new tasks and rewards system that offers even more bonuses to players. For Crown Quests, it will offer tasks for players to complete so they can quickly earn their Pass Royale rewards.
Once gamers have gone past Tier 35, they will get immediate access to the Bonus Bank. Passing every tier after that grants them with 10 Crowns that can be converted into Bonus Bank Gold. All the gold stored in there can be claimed at the end of Season 4.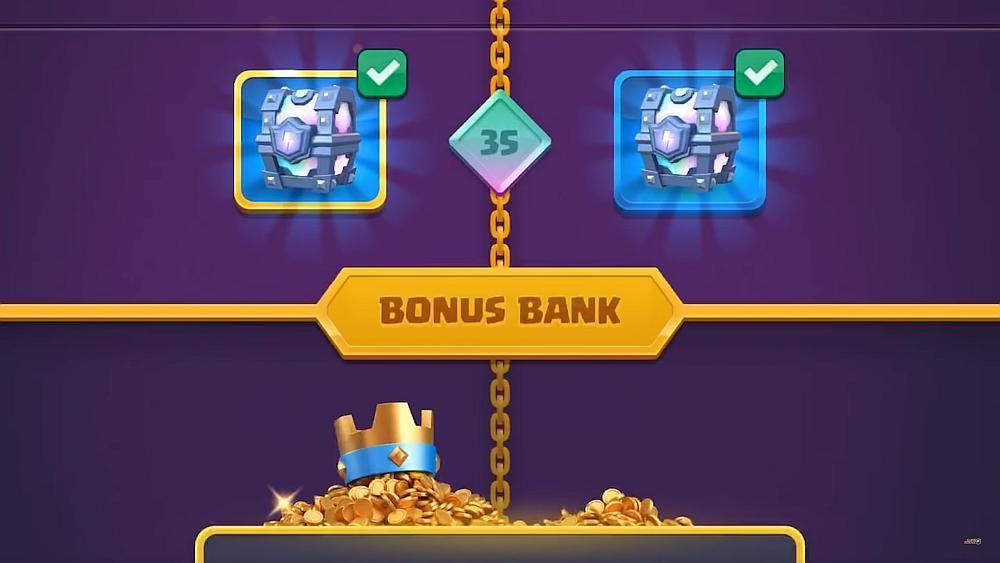 Beyond these changes to the Clash Royale rewards systems, there are also some critical updates for the game's characters and play modes.
The Witch is now reworked to spawn four skeletons at a time and will only stop when defeated. Her attack has been altered too, it now has a smaller area of effect but higher damage delivery. As for her counterpart, the Night Witch, she's been buffed as well and can now spawn four bats.
Other character balances include lowering The Fisherman's health and attack damage and reducing the cost and damage for Wall Breakers.
Gameplay-wise, there are two new Party Modes: Ghost Parade and Grave Guards. Both will feature a mass-mob that will attack/defend opposing sides, reducing player strategies to being time reliant and using group damage dealers.
More details about this year's Shocktober can be found here.
READ MORE: Introducing Feast of Legends, a tabletop RPG from Wendy's