Day two of the ONE Esports Warzone Heroes Showdown featured an incredible showing from streamer Tisay Gaming.
A new operator at the Call of Duty Warzone event, Tisay Gaming took the competition by storm and managed to upset fan favorites including Alita Zunic and Kim Luz with her incredible run in Session C.
The Philippines-based content creator is actually the sister of Alita Zunic, who was the day one champion of the ONE Esports Warzone Heroes Showdown.
Tisay Gaming's one-taps are out of this world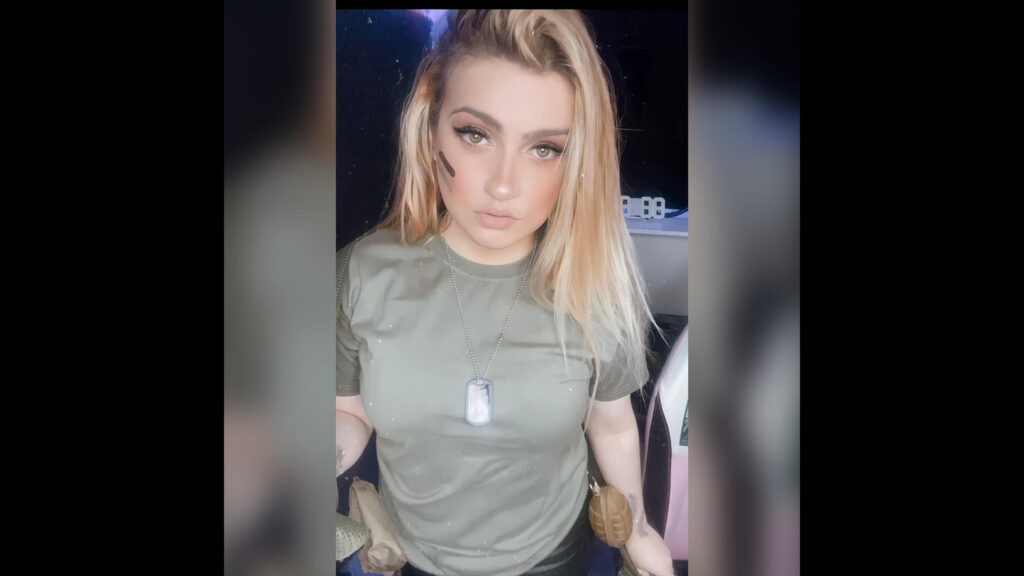 With a fresh batch of World War II weapons coming into Warzone, Tisay Gaming was a natural on the Kar98k sniper rifle. The rising streamer trekked through Caldera as a scout that popped occasional UAVs.
As the rest of the team were looking for quick skirmishes near POIs, Tisay held long-range angles to land the nastiest longshots on advancing operators.
---
---
Tisay powers through a Cluster Strike to win the ONE Esports Warzone Heroes Showdown
The captain's crew had a resurgence in the last circle of their run. Despite being two operators down, the remaining duo managed to pick off enough enemies to afford two redeployments.
Heading into the final fight, the quartet was working with ground loot and faced an incoming cluster strike from the enemy squad. Against all odds, Tisay dropped down to the shore to evade the killstreak, and initiated the perfect pinch to secure the Warzone victory.
The streamer elaborates on her Call of Duty sibling rivalry with Alita Zunic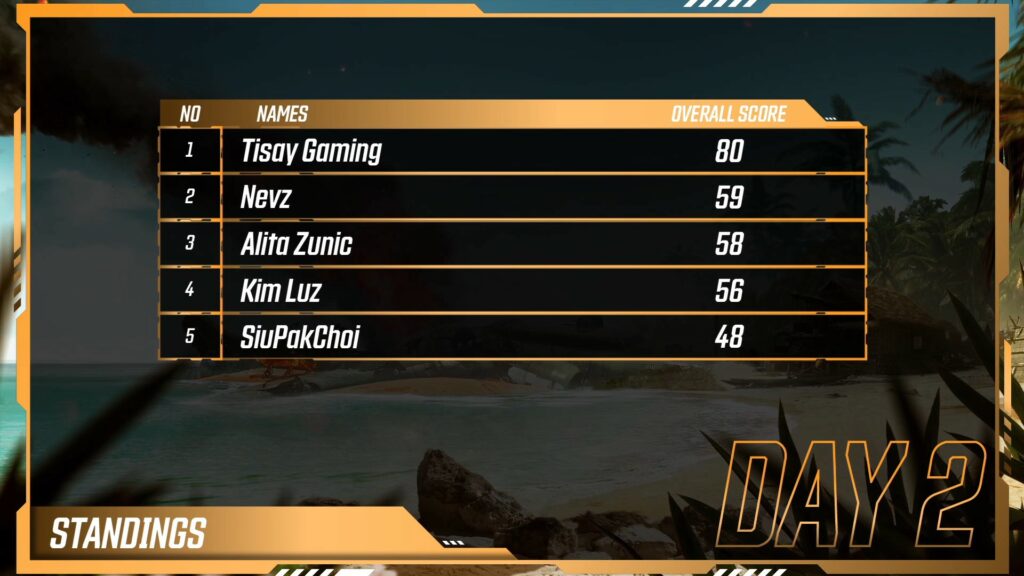 Tisay's underdog run in Session C ended with a top score of 80 points, crowning her the day two champion of the ONE Esports Warzone Heroes Showdown. With the victory, Tisay's squad took home a US$2,000 cash prize.
The result was also the highest recorded session in the entire tournament, with the second-best record being Alita's day one score of 73 points.
During the winner's interview, Tisay gave insight into the sibling rivalry brewing between her and Alita Zunic.
"Actually, she was trash-talking me earlier and I was just like, relax," said Tisay.
Regardless of Alita's tough love, the streamer thanked her sister for always helping her when it came to loadouts and attachments in Call of Duty.
Clocking in a few more hours into Caldera, Tisay mentioned that her go-to meta loadout is the Kar98k sniper rifle and the PPSh-41 submachine gun.
As her first ONE Esports tournament appearance, Tisay thanked her teammates for alleviating her first-time jitters and always encouraging her to frag out.
Follow ONE Esports on Facebook for more Call of Duty news, guides, and highlights.
READ MORE: Alita Zunic conquers Day 1 of the ONE Esports Warzone Heroes Showdown