Streamer Timothy "TimTheTatman" Betar delivers more maximum mobility action on a new-and-improved MAC 10 class in Call of Duty: Warzone.
In a previous video, Tim tried out the max mobility build on the AK 47U, but it didn't have the qualities to truly fit into the current meta.
With the MAC 10 being a more consistent submachine gun, the streamer revamped his previous build for the class with newly introduced attachments.
Details of the TimTheTatman's MAC 10 class in Warzone
Tim's MAC 10 enters as a lethal close-range option alongside his Kar98k.
Whenever his squad is looking to corner an enemy team, the streamer easily makes ground by switching to the MAC 10 and sprinting throughout the firefight.
Aside from its mobility, you can see Tim's MAC 10 rip through multiple opponents with its extended drum magazine and fast fire rate.
The only downside of this specific MAC 10 class is that you can only shoot accurately using the aim down sights (ADS).
---
---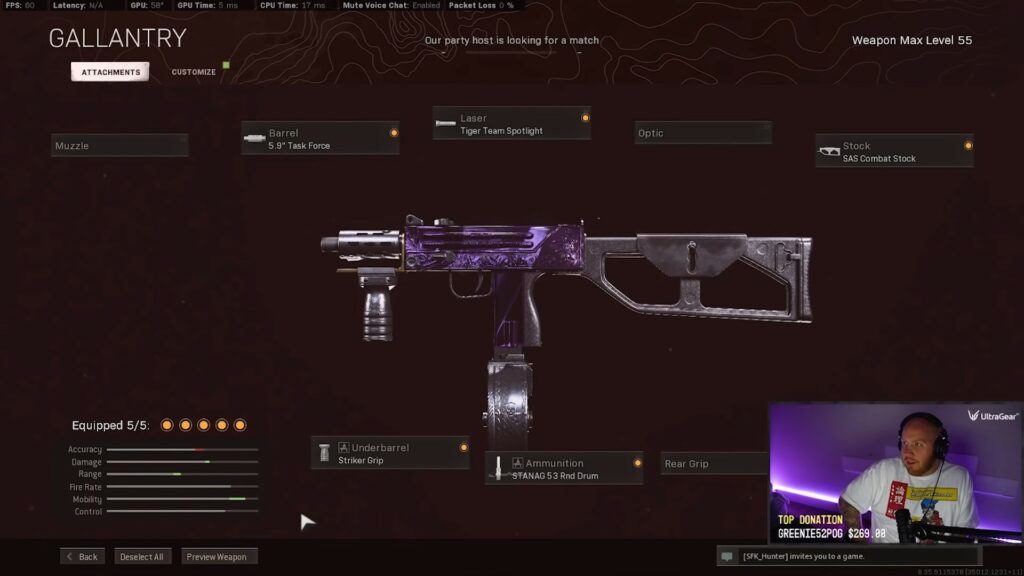 Here are the details to the MAC 10 class in Warzone:
Barrel: 5.9″ Task Force
Laser: Tiger Team Spotlight
Stock: SAS Combat Stock
Underbarrel: Striker Grip
Ammunition: STANAG 53 Rnd Drum
You can catch Tim speeding through Verdansk with the MAC 10 in the full video down below:
READ MORE: TimTheTatman's AK 47U class is pure fun for run-and-gun players