Streamer Kris "Swagg" Lamberson showcased his new Kilo 141 class that can wipe squads out in Call of Duty: Warzone.
While the Kilo 141 has been overshadowed by more powerful assault rifles like the FARA 83, the streamer revamped his build on the Modern Warfare favorite by adding its exclusive 100 round magazine attachment.
Details of Swagg's Kilo 141 class in Call of Duty: Warzone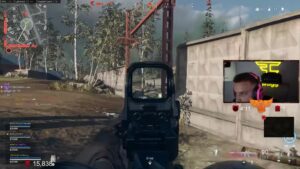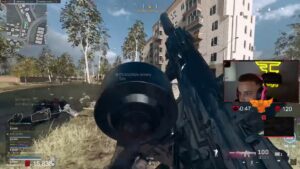 Swagg's Kilo 141 is a brute force rifle that can easily take fights from a distance.
The 100 round drums are the main highlight of this build. With a clip that's almost double the average size, Swagg showed that you can get multiple kills without worrying about reloading.
As for other notable attachments, the streamer used a Monolithic Suppressor and a Singuard Arms 19.8″ Prowler Barrel to maximize the gun's damage range.
The main downside of the Kilo 141 is its heavy reliance on ammunition. Just with two reloads, Swagg noticed that he was already burning through his resources.
To remedy the ammo situation, he frequently switched to his MP5 sidearm for closer engagements and eliminations.
In the video, the FaZe streamer topped the leaderboard of his winning squad, with 35 kills and 13,068 total damage.
---
---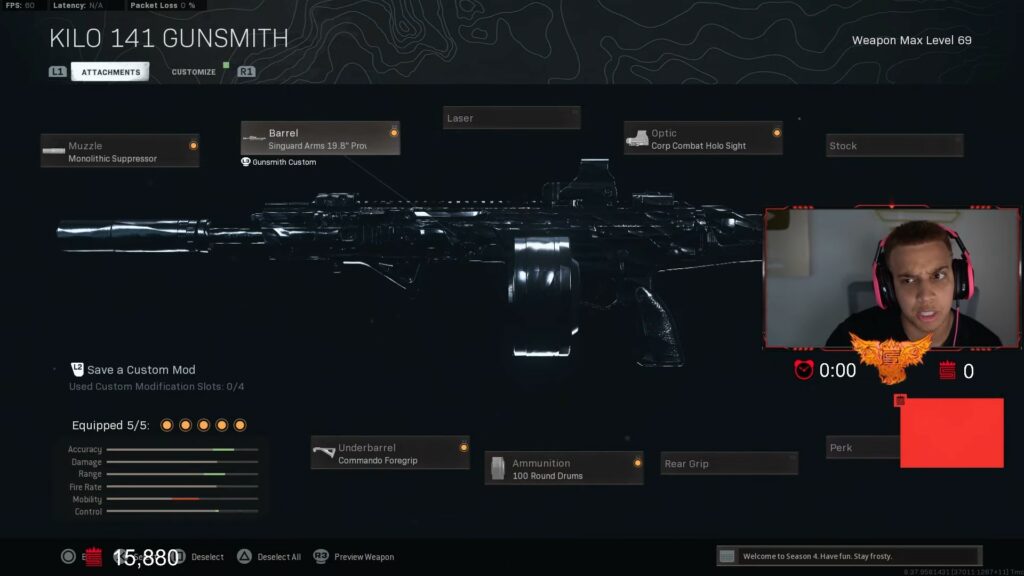 Here are the details of the Kilo 141 class in Call of Duty: Warzone:
Muzzle: Monolithic Suppressor
Barrel: Singuard Arms 19.8″ Prowler
Optic: Corp Combat Holo Sight
Underbarrel: Commando Foregrip
Ammunition: 100 Round Drums
To see the Kilo 141 class in action, you can check out Swagg's full video down below:
READ MORE: Call of Duty: Warzone Season 4 Reloaded weapon patch notes