From Doritos commercials to first-place finishes, FaZe Clan's Nuke Squad stands as one of the most successful squads in Call of Duty Warzone, but how do the boys spend their hard-earned paychecks?
In a recent video, Kris "Swagg" Lamberson and the boys elaborated on how they spent their first US$10,000.
Swagg, Santana, and Booya spent their paychecks on clothing pieces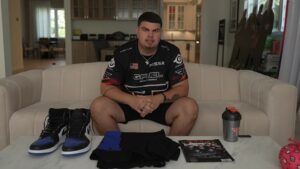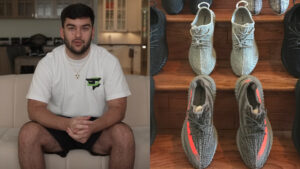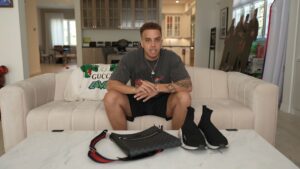 During their rise as gaming streamers, the FaZe Clan members did their best to level up their aesthetic.
Dante "Santana" spent his first US$10,000 paycheck on an impromptu shopping spree at Rodeo Drive. Looking to get the flashiest fit for the FaZe Academy photoshoot, Santana snagged a royal blue Vlone Friends t-shirt along with a matching pair of Nike Air Jordan I Highs.
Streamer Ean "Booya" Chase had a common case of buyer's remorse. Booya bought around 2-3 pairs of Adidas Yeezy's and only remembered wearing them twice.
Not really feeling the craze about them, he eventually sold the pairs and currently wears "simple shoes" like the Nike Air Max.
"It's a good learning point to not spend it on things that you don't need," said FaZe Clan Booya about his paycheck. "It also doesn't hurt to spend and find out that you don't like it."
Swagg comes through as Nuke Squad's more stylish spender, putting cash into a car down payment, Balenciaga Speed sneakers, and a Gucci messenger bag and jacket.
In hindsight, the Faze Clan streamer barely used the Gucci items and recommended that you should spend your cash on things that you can use on a daily basis like shoes or a car.
---
---
JSmooth talks sneakers and the importance of investing in yourself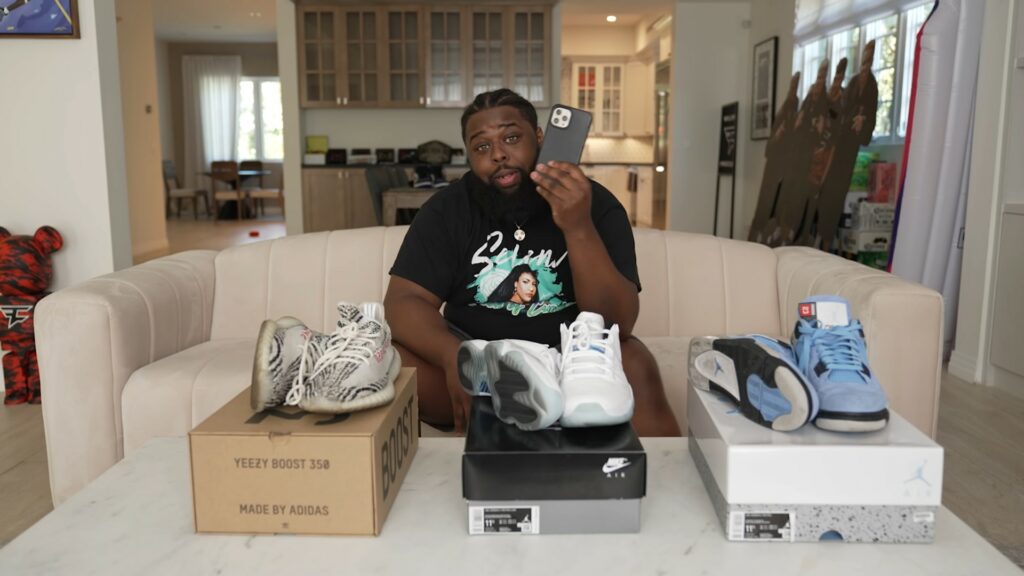 Jordan "JSmooth' Cox looked to be the devoted sneakerhead of Nuke Squad, spending his first US$10,000 paycheck on three pairs of sneakers: Adidas Yeezy Boost 350 Zebra, Nike Air Jordan 11 Low, and Nike Air Jordan IV Retro University Blue.
In addition to shoes, JSmooth treated himself to a few tech upgrades such as an iPhone 12 and a brand new US$3,000 gaming PC.
"If you are a gamer or streamer and you actually need a new PC or controller, invest in yourself, but then on the side, make sure you always save," advised JSmooth.
Dream cars of Nuke Squad streamers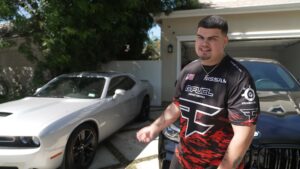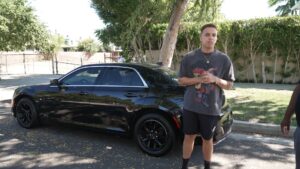 The Nuke Squad also shared their current rides and their aspirations for a new set of wheels.
Santana has driven a couple of cars throughout the years. Starting from a Honda SUV and a Mazda 3, the FaZe Clan streamer currently drives a Dodge Challenger HEMI V8. For future rides, Santana hinted that he might go for a BMW M3.
Looking to upgrade from his second Honda Civic, JSmooth has his eyes set on a Mercedes AMG GT 63 S.
While he has a few rides in his garage, Swagg showcased his first-ever car purchase, a black-on-black Chrysler 300, and mentioned that it was inspired by JSmooth's dad.
You can check out the full Nuke Squad video of Booya, JSmooth, Santana, and Swagg down below:
Follow ONE Esports on Facebook for more CoD news, guides, and highlights.
READ MORE: 80 kills in a single Warzone match? Swagg, Repullze, and Santana are cracked