Warzone players and James Bond fans unite!
In collaboration with the latest 007 film, "No Time To Die", Faze Clan's streamer crew Nuke Squad dropped into Warzone whilst wearing debonair suits.
To further embody the style of the secret agent, the streamer group created a silent, but deadly weapon loadout for Verdansk.
Details of the Nuke Squad's James Bond Sykov loadout in Call of Duty Warzone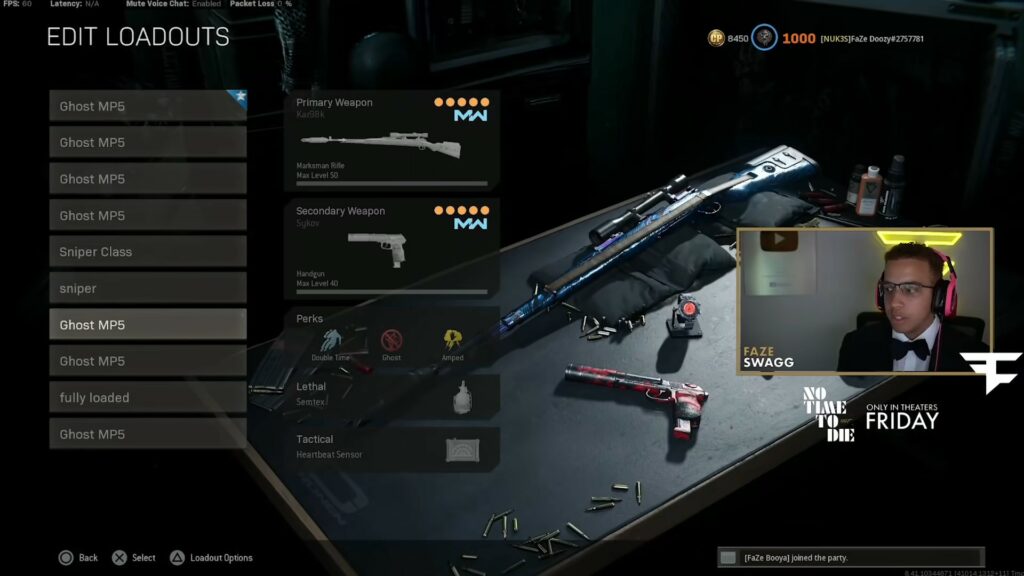 Streamer Kris "Swagg" Lamberson was looking to bring the MG 82 LMG as their primary weapon alongside the Desert Eagle, but the rest of the group felt that it was too bullet-heavy to portray the spy icon.
Ean "Booya" Chase suggested that they slot in a long-range rifle like the Kar98k or the Swiss K31 for their primary weapon, while Jordan "JSmooth" Cox recommended the Sykov pistol since it looked exactly like James Bond's pistol in the film.
Since James Bond is an agile espionage star in the film franchise, the streamer group used an array of stealth and mobility perks such as Amped, Ghost, Double Time, and Sleight of Hand.
Sleight of Hand was equipped on the unique perk slot of the Sykov pistol.
As for their lethal and tactical items, the boys went for Semtex and the Heartbeat Sensor.
From the video, the Sensor proved to be a game-changer for them. With no real attacking power in the mid-range, Nuke Squad opted to detect enemies with the Sensor, pop shots from afar, and then finish up close with the Sykov.
---
---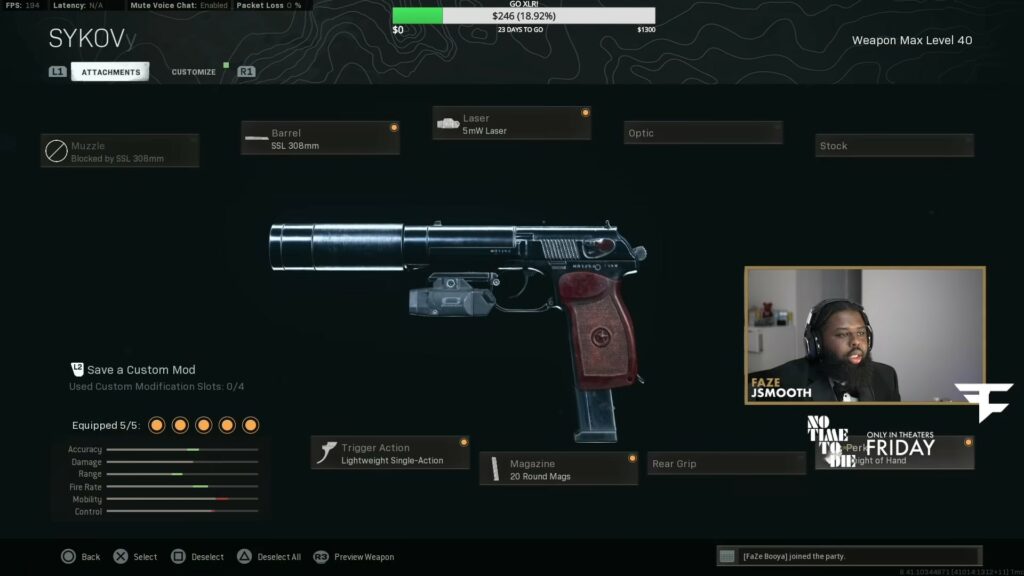 Here are the details of the 007 Sykov loadout in Call of Duty Warzone:
| | |
| --- | --- |
| SLOT | ATTACHMENT |
| Barrel | SSL 308mm |
| Laser | 5mW Laser |
| Trigger Action | Lightweight Single-Action |
| Magazine | 20 Round Mags |
| Perk | Sleight of Hand |
Check out Nuke Squad's 007 action in the video down below:
Follow ONE Esports on Facebook for more Call of Duty Warzone news, guides, and highlights.
READ MORE: Warzone's Ricochet anti-cheat system: Features, details, and release date