What do you get when you put Warzone's best operators against the 2021 Call of Duty League champions?
In Nuke Squad's latest video, Kris "Swagg" Lamberson and the boys faced fellow FaZe Clan members and CDL 2021 champs Atlanta FaZe in a series of Call of Duty multiplayer matches.
Even though Nuke Squad is made up of experienced Call of Duty players, the streamers put most of their hours into Warzone's bigger landscape. Now playing on significantly smaller multiplayer maps, Nuke Squad did their best to put up a good fight.
---
CDL champs Atlanta FaZe dominate with pro players, Arcitys and Cellium
Since multiplayer is their home ground for competitive games, Atlanta FaZe's gameplay and chemistry were on another level.
Alec "Arcitys" Sanderson was a standout sniper during their Hardhat Search & Destroy game. Camping at the tunnel to take down any flanking enemies, Arcitys landed two one-shot kills that won the round.
In the post-match comms, Dante "Santana" Santana mentioned that he popped Dead Silence, a field upgrade that silences one's footsteps, but Arcitys stuck to his instincts and held the angle for the second kill.
Crushing the first game with a 6-1 score line, top fragger McArthur "Cellium" Jovel added a witty remark to relish the win.
"It's like we never left," said Cellium.
---
---
Nuke Squad secures one S&D win in Call of Duty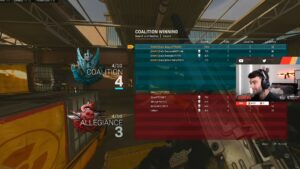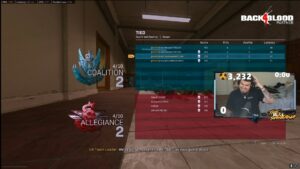 Nuke Squad eventually found their rhythm against the pro CDL team on the third S&D map, Vacant.
Streamer Ean "Booya" Chase was his team's critical sharpshooter in the final rounds. As Santana and the rest of the crew stormed the site for the plant and a few kills, Booya landed the sickest quick-scope on Cellium.
Now tied at 5-5, Booya and Santana were a dynamic duo in the hallway. As soon as Booya spotted the last two enemies, Santana sprinted through the building for a killer flank.
Despite Santana dying to Chris "Simp" Lehr, Booya quickly emerged from a doorway to eliminate the pro player and secure Nuke Squad's first win.
Booya dropped a total of 15 kills, proving that he could go toe-to-toe with the CDL's finest pros.
"Did we win a game against the champs on a non-CDL map?" conversed the streamer group.
---
Simp complements streamer Santana's sniper skills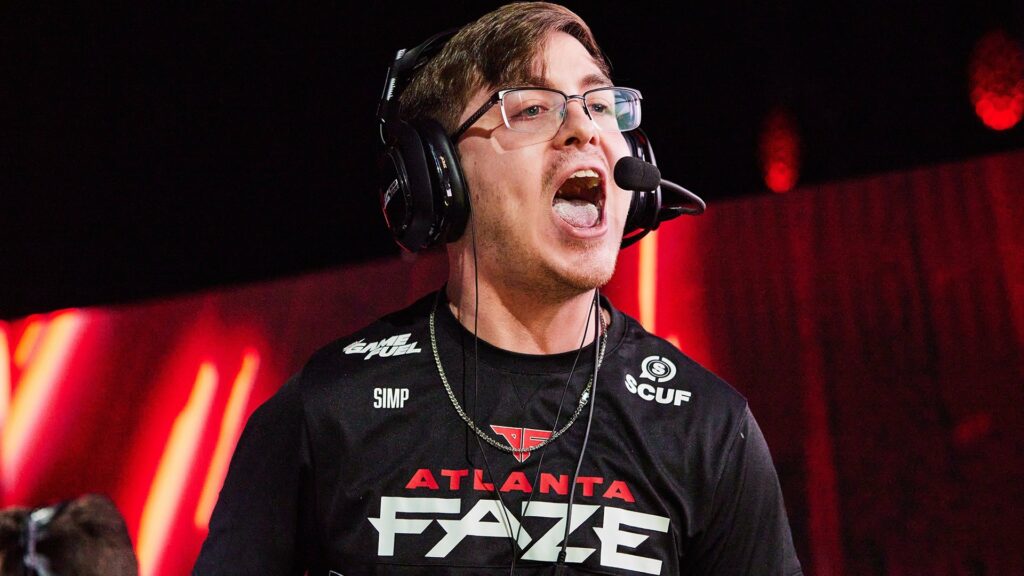 The two squads ended the night with a lighthearted sniper showdown between Santana and Simp. Both players decided to duel with Kar98k's on the iconic Call of Duty multiplayer map, Rust.
Santana was able to keep up with Simp's kill count in the first few minutes, but once Simp got a feel for the rifle, he was claiming quick scopes at every angle.
Flexing his pro skills, the Atlanta FaZe player closed out the match with a steep 20-9 scoreline against the streamer.
"Thank god you said to use Kar98k's, bro. It was going to be boring with the AX-50's. Good game though," said Simp. "A couple of times you killed me, I was like, wow."
Watch the entire Nuke Squad vs Atlanta FaZe match down below:
Follow ONE Esports on Facebook for more CoD news, guides, and highlights.
READ MORE: Nuke Squad accidentally meets Billie Eilish while interviewing Daniel Craig