Streamer Nicholas "NICKMERCS" Kolcheff has finally unveiled his MG82 class in the newest season of Call of Duty: Warzone.
With the Season 3 meta focused on assault rifles like the CR-56 AMAX, Activision Blizzard introduced a few balancing adjustments to ARs and submachine guns and offered a broader meta with light machine guns.
As an LMG enthusiast, the streamer immediately grew a liking to the newly added MG82. In his previous videos, Nick always praised guns like the PKM to deliver some unstoppable damage to enemy operators and vehicles.
Details of NICKMERCS' MG82 class in Call of Duty: Warzone
NICKMERCS noted that the MG82 has no recoil and no damage fall-off, meaning that bullets will always deal the same damage regardless of the travel distance.
With no hesitation, the streamer believed that the MG82 class is "beyond OP" and will take over tournaments and online matches.
Even if you're not a fan of LMGs, Nick still recommends it to anyone who just wants to rack up kills since Activision Blizzard will be looking to tame the MG82 in future patches.
---
---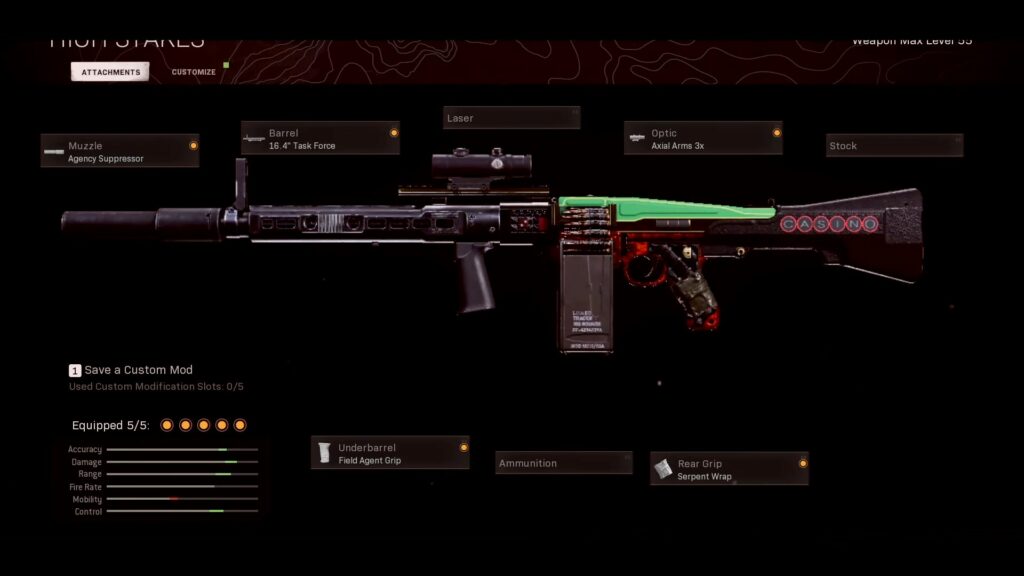 Here are the details of the MG82 class:
Muzzle: Agency Suppressor
Barrel: 16.4″ Task Force
Optic: Axial Arms 3x
Underbarrel: Field Agent Grip
Rear Grip: Serpent Wrap
If you'd like to see the newest and most broken LMG in action, you can check out the streamer's full video down below:
READ MORE: Warzone Season 4 has new weapons, dirt bikes, and crash sites