The ONE Esports Warzone Heroes Showdown officially kicks off on December 11, bringing together 17 celebrity streamers from Southeast Asia to battle it out on the new Caldera map.
In an interview with ONE Esports Thailand, former Overwatch pro player Pongphop "Mickie" Rattanasangchod elaborates on his reunion with other Thai streamers at the event and why he enjoys playing Call of Duty Warzone.
---
---
Mickie is set to have a reunion with Thai streamers at the ONE Esports Warzone Heroes Showdown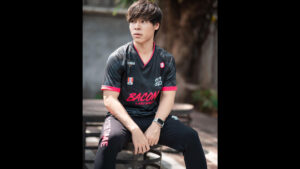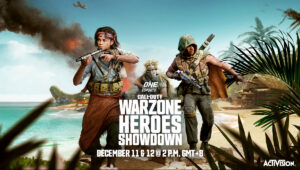 Having his fair share of battle royale experience with Sausage Man and PUBG Mobile, Mickie stated that he enjoys Call of Duty Warzone's relatively fast gunplay.
As for the competition, the content creator was glad to see familiar Thai personalities rounding up their own squads for the ONE Esports Warzone Heroes Showdown. He also recognized Tanxlive as a must-watch player from his country.
"I see streaming friends that have been away for a while. Even though people play different games now, we are back together again so it's exciting," said the content creator.
The streamer can't wait to fight lurking squads in Caldera
An established FPS player from the TH scene, Mickie is keeping an eye out for other seasoned operators from the Philippines, Indonesia, and Malaysia.
"Some gamers and streamers may not primarily play FPS, but they're good," said Mickie. "When they come to the FPS scene, they practice, lurk, and ambush. I can tell you that they are good."
Facing squads of his streaming friends and regional contenders, Mickie looks forward to playing the new Caldera map and having fun with the rest of the competition.
Mickie will first appear in Session B of the ONE Esports Warzone Heroes Showdown alongside President Mojo and Jillian Santos on December 10 at 10 p.m. PST | December 11 at 6 a.m. GMT | 2 p.m. GMT+8.
You can catch the action on the official YouTube, Facebook, and Twitch channels of ONE Esports.
This article has been translated from ONE Esports Thailand.
Follow ONE Esports on Facebook for more Call of Duty news, guides, and highlights.
READ MORE: Meet the 17 streamers of the ONE Esports Warzone Heroes Showdown