FaZe Clan streamer group Nuke Squad is known for their hilarious antics and jokes on stream, but what happens when they're dealt the same cards in real life?
The esports energy drink company G FUEL pulled an incredible prank on the streamers under the guise of a commercial studio shoot.
Nuke Squad meets an eccentric director on the G FUEL set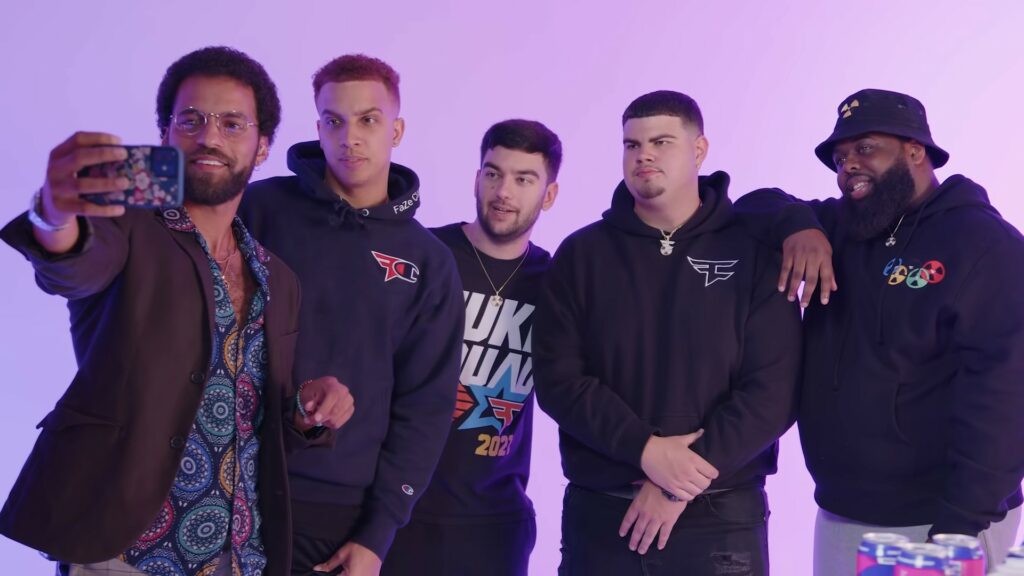 While these guys are no strangers to advertisements, Nuke Squad met a peculiar director on the set who wasn't too familiar with them.
The director was actually being played by Lance A. Williams, an actor tasked to prank Kris "Swagg" Lamberson and the boys to "give them a hard time".
From impromptu birthday greetings for his nephew Amir to mispronouncing their names, the boys kept their cool and stayed professional throughout the whole shoot.
Despite being the quietest one of the pack, Ean "Booya" Chase was an obvious target for Williams. After calling him "Boonya" multiple times, he put Booya's body to the test by making him squat on an apple box as they shot various scenes.
---
---
Streamer Swagg declines the demand to go topless for the commercial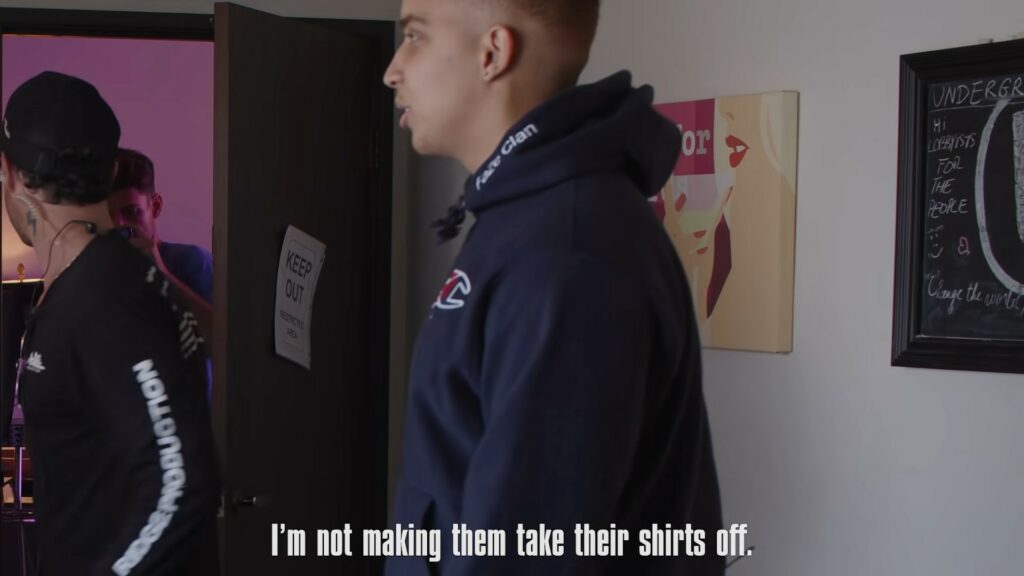 For the final shot of the G FUEL pseudo-commercial, Williams asked Booya and the crew to take their shirts off.
Silence echoed throughout the studio and Swagg immediately signaled to their manager that they won't do it. Cautious of making things more awkward on the set, the two went backstage to talk things out.
In on the G FUEL prank, the manager tried convincing him to do it since he's "been working out", but Swagg stood up for his boys and firmly said that they weren't doing it.
Though Nuke Squad was feeling off-kilter after the barrage of on-set antics, the prank reveal brought a sigh of relief to the group and a smattering of applause for Williams' great acting.
"When he said, take off your shirts, I said, wow," mentioned Swagg. "This is G FUEL. I didn't know we were doing GQ."
Watch the prank unfold in the video down below:
Follow ONE Esports on Facebook for more Culture news and highlights.
READ MORE: Warzone streamers vs CDL 2021 champions? Nuke Squad takes on Atlanta FaZe