2020 CDL champions Dallas Empire tore up the 2021 Call of Duty League Championship stage with an insane Hardpoint game against Toronto Ultra.
On the verge of elimination, Ian "C6" Porter and the DAL crew gunned their way through a massive 50 point deficit at Raid.
How Dallas Empire turned things around at the 2021 Call of Duty League Championship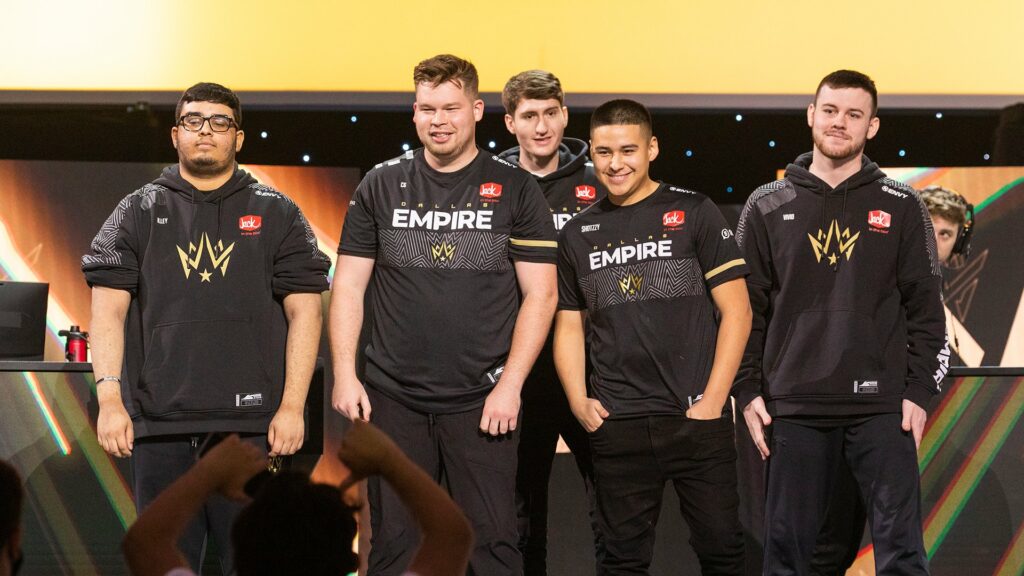 While the game was just seconds away from an Ultra win at 239 points, Anthony "Shotzzy" Cuevas-Castro came through as Dallas Empire's second wind.
The player picked up a handful of kills from Kitchen, making way for his teammates to enter the Courtyard hardpoint.
Though Shotzzy was taken out by a flanker, Reece "Vivid" Drost and C6 held Courtyard down for DAL to pass the 200 point mark.
---
---
Empire trades shots with Toronto Ultra at Circle Drive
Toronto Ultra briefly took over Courtyard to bump their score up to 241, but Empire made a swift transition to the next hardpoint at Circle Drive.
Contest after contest, C6 and the boys executed a full squad engage that wiped Toronto Ultra out of the hardpoint, which gave them a small point lead.
Shotzzy and his Diamatti win the Hardpoint game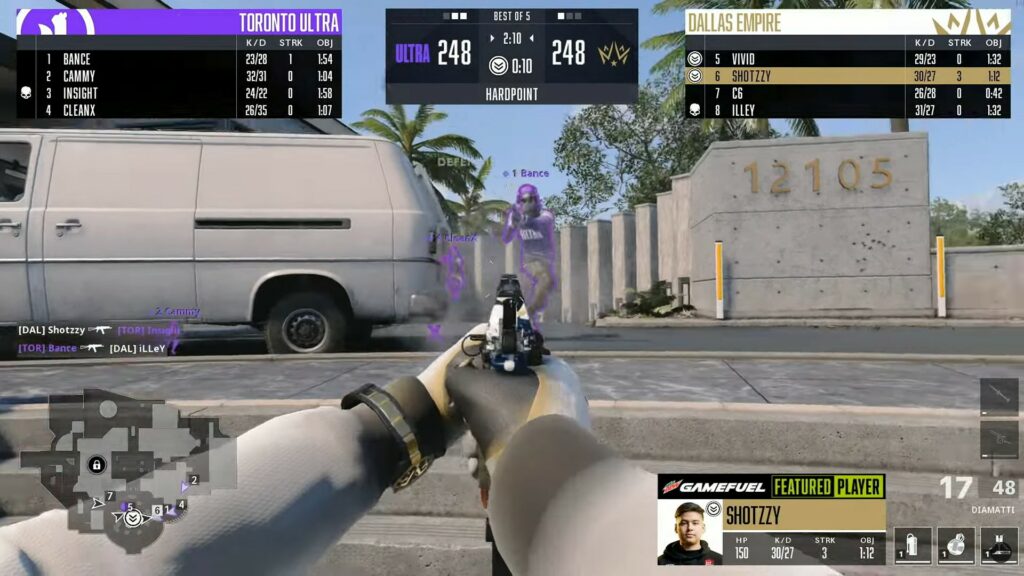 Despite DAL's strong lockdown, Toronto Ultra snagged crucial kills on C6 and Indervir "iLLeY" Dhaliwal, which put them only two points shy from the winning score of 250.
In the do-or-die situation, Shotzzy sprinted into Circle Drive and fried two of Toronto Ultra. Once he found an angle behind one of the concrete blocks, iLLeY took out the prone Jamie "Insight" Craven to overtake the hardpoint.
As the final DAL player in the hardpoint, Shotzzy pulled out his Diamatti sidearm, sprayed Ben "Bance" Bance at point-blank range, and grabbed the final two points for the comeback win.
Dallas Empire finished third in the 2021 Call of Duty League Championship, taking home a cash prize of US$300,000.
READ MORE: Atlanta FaZe are your 2021 Call of Duty League Champions