Are you afraid of Verdansk's new nighttime system?
Call of Duty Warzone's annual Halloween event, The Haunting, returns to scare its most battle-hardened operators.
---
What is The Haunting event?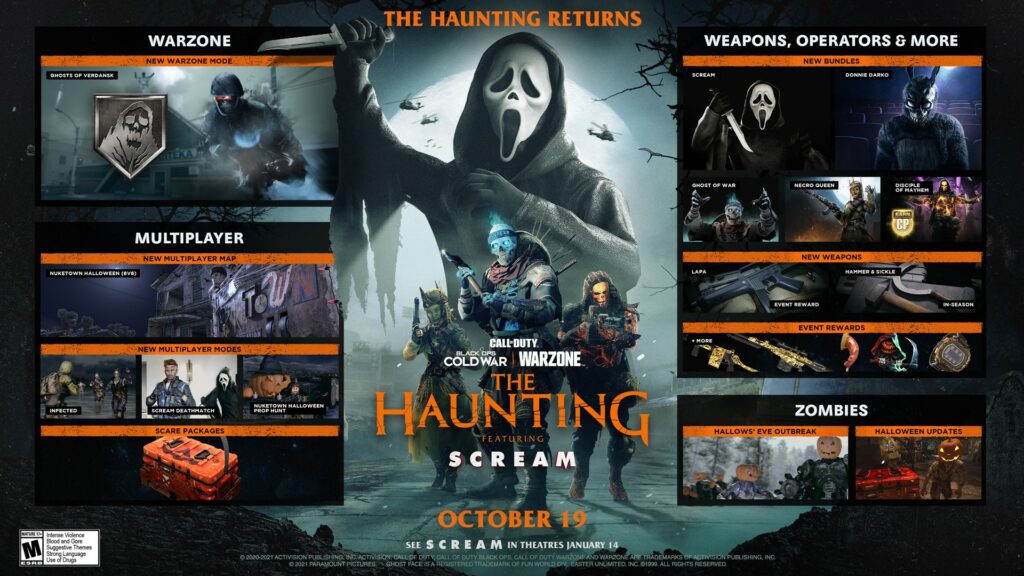 The Haunting event adds a slice of horror to Call of Duty Warzone's action-packed gameplay.
Players will experience nightfall in Verdansk in the Ghosts of Verdansk limited-time mode. Keep an eye on your surroundings for any phantoms or infamous killers.
Following up on Jigsaw and Leatherface's memorable appearances last year, The Haunting introduces film icons Ghostface from "Scream" and Frank the Rabbit from "Donnie Darko" as the game's esteemed guests this October.
---
New mode Ghosts of Verdansk lets you play from beyond the grave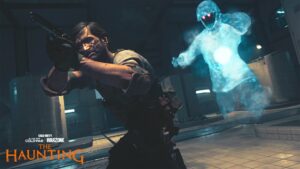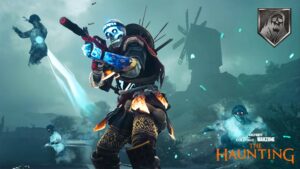 Zombies out, ghosts in
As the spiritual successor to Zombie Royale, the new Ghosts of Verdansk mode amps up the competition with your enemies coming back from the grave.
Rather than going to the Gulag, slain operators will become ghosts that have supernatural abilities like teleportation and spectral blasts. With no body to hold a loadout, ghosts can only get kills by swiping the living.
Looking to return to your body? Just grab three souls from dead operators or perform a Finishing Move to immediately respawn.
A new Fear mechanic in Ghosts of Verdansk
Ghosts of Verdansk also introduces a new Fear mechanic that feels like something straight out of Silent Hill.
Your Fear meter will increase naturally over time during events like camping or seeing dead bodies. Once it reaches 50%, you'll start to see hallucinations that could make your Warzone victory a bit more difficult.
To decrease your Fear meter, you must do acts of courage such as eliminating players and ghosts, reviving a teammate, or even remain on Sacred Ground, an area where ghosts cannot enter.
---
---
The LAPA SMG is an unlockable weapon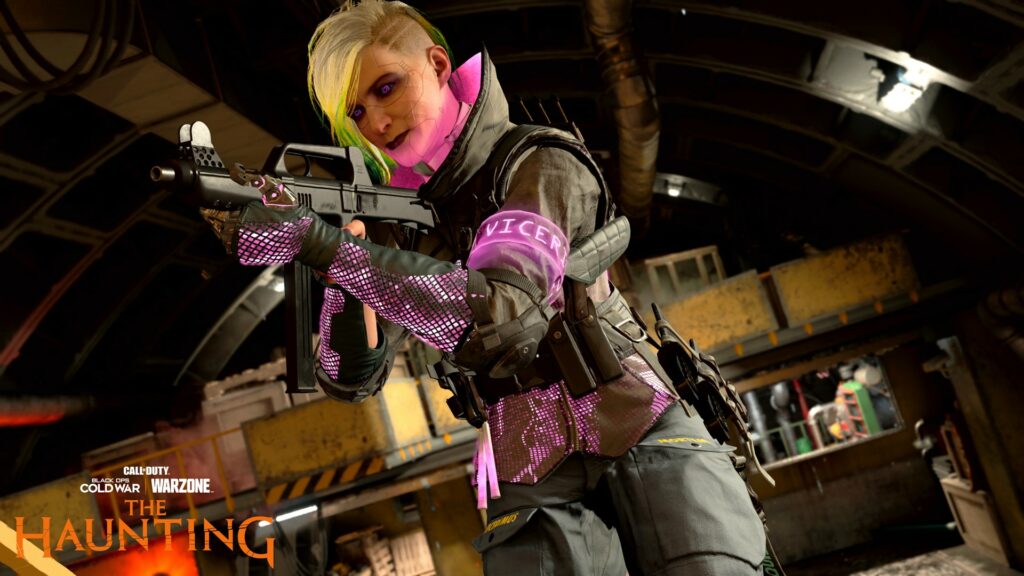 Call of Duty Warzone adds a nice little treat for operators who are willing to dive deep into The Haunting event with the LAPA SMG.
The LAPA SMG is a prototype weapon that boasts high damage at a slower fire rate. Though it may not be as spray-friendly as other SMGs, you can count on the LAPA SMG's solid control and range.
As the first-ever ranged weapon event reward, the LAPA SMG can be unlocked after completing all nine challenges of The Haunting.
---
Ghostface and Frank the Rabbit are now operator skins in Call of Duty Warzone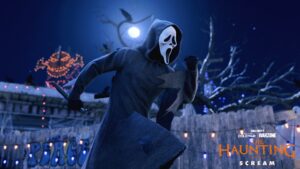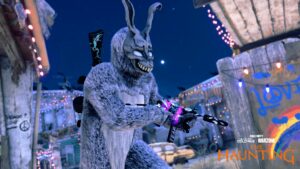 What's Halloween without a costume?
Players can look forward to donning the masks of Ghostface and Frank the Rabbit as the latest guest operator skins for Season 6.
Ghostface is available on launch in the SCREAM Operator Bundle and comes with three killer blueprints. You can recreate Ghostface's cinematic killing sprees with the Ghost Blade melee blueprint, designed after the slasher's signature weapon.
Operators will have to bide their time until the release of Frank the Rabbit in the Donnie Dark bundle. Dropping on October 24, Frank the Rabbit will also introduce a new "Sky is Falling" finishing move that pays homage to the psychological thriller.
Call of Duty Warzone's The Haunting will be available until November 2.
Follow ONE Esports on Facebook for more CoD news, guides, and highlights
READ MORE: Top 5 plays from the ONE Esports Warzone Showdown