Streamer Tyler "TeeP" Polchow revisits his Swiss K31 class and amps things up with buffed attachments in Call of Duty: Warzone.
Details of the TeeP's Swiss K31 class in Warzone
The Swiss K31 stands as the budding rival of the Kar98k in the long-range rifle category. While it's classified as a sniper rifle, the Swiss K31 works a lot like the Kar98k because of its bolt-action firing.
With the recent Season 4 update, the Swiss K31 got a massive upgrade in its attachments. The Combat Recon barrel now has increased bullet velocity, from 43% to 50%, which means it takes less time for your shots to hit your opponent.
Aside from that, TeeP switched out Serpent Grip for an Airborne Elastic Wrap, adding a faster transition to aim-down sights and a stronger flinch resistance.
From the looks of it, TeeP is already getting used to the new attachment changes. The streamer managed to grab 31 kills with a total of 12,099 damage.
---
---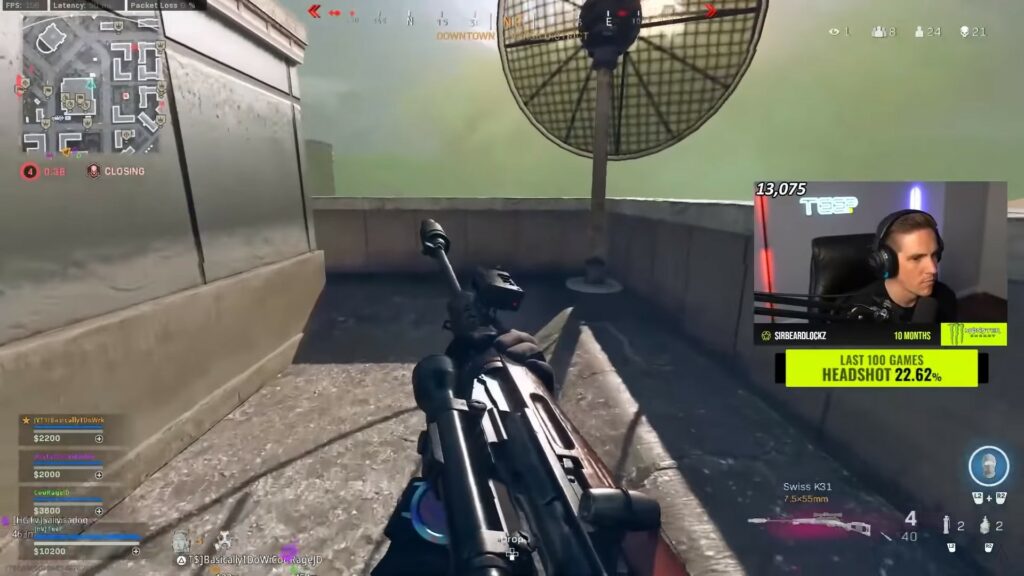 Details of the Swiss K31 class in Warzone:
Muzzle: GRU Suppressor
Battel:24.9″ Combat Recon Barrel
Optics: SWAT 5mw Laser Sight
Stock: Raider Stock
Underbarrel: Airborne Elastic Wrap
To see TeeP pop some heads from a distance, check out his Swiss K31 class video down below:
READ MORE: TeeP's Swiss K31 class is a certified 'clip machine'