If you're looking to take killer shots from a distance in Call of Duty Warzone, streamer Mason "Symfuhny" Lanier has the best sniper loadout for you.
Syhfuhny made his rounds in the Warzone scene as one of its best marksmen. Just recently, he flexed his skills on the Swiss K31 sniper rifle and broke down what attachments he used to make it a one-shot weapon.
Why does the streamer use the Swiss K31 sniper rifle?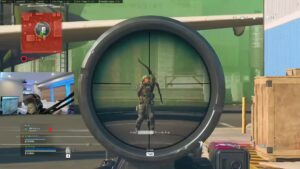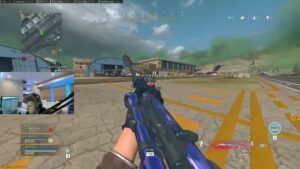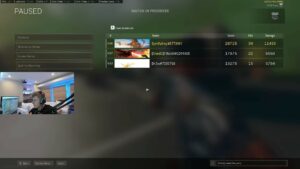 While there are various scoped rifles to use in the CoD battle royale, Symfuhny sticks with the Swiss K31 for its bolt-action firing.
Compared to its marksman rifle counterpart Kar98k, the streamer mentioned that the Swiss feels faster when it comes to delivering deadly one-taps. This is attributed to his use of the 24.9″ Combat Recon barrel, which increases bullet velocity by 31%.
Sym also took into account how agile he can be with the Swiss K31. The streamer equips the SWAT 5mw Laser Sight for quick ADS speed, while the duo of Raider Stock and Bruiser Grip bump up movement speed for repositioning.
Looking at his gameplay, Symfuhny plays aggressively with the Swiss. If he tags an enemy with an armor-breaking body shot, the streamer will pursue the injured operator with a close-range SMG option, the OTs 9.
In his video, Sym put his Swiss K31 loadout to work, dropping 34 kills and dealt 11,459 damage in total.
---
---
Attachments on Symfuhny's best sniper loadout in Call of Duty Warzone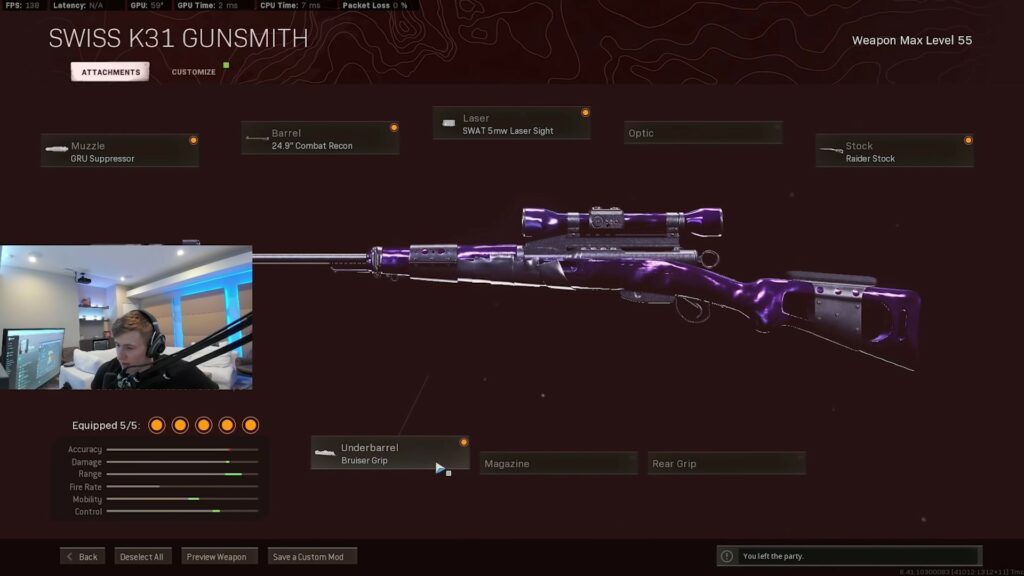 Here are the attachment details of the Swiss K31 best sniper loadout in Call of Duty Warzone:
| | |
| --- | --- |
| SLOT | ATTACHMENT |
| Muzzle | GRU Suppressor |
| Barrel | 24.9″ Combat Recon |
| Laser | SWAT 5mw Laser Sight |
| Stock | Raider Stock |
| Underbarrel | Bruiser Grip |
Follow ONE Esports on Facebook for more CoD news, highlights, and guides.
READ MORE: Is Iron Trials 84 the best game mode in Warzone? Here's what the pros think