The 2021 Call of Duty League Championship featured an intense grand final showdown between Atlanta FaZe and Toronto Ultra.
In recent years, Atlanta FaZe found its place in the CDL as one of its strongest contenders, consisting of bright talents and champion veterans.
The team had a stellar performance last season, finishing as runners-up against Dallas Empire at the 2020 CDL Championship.
After claiming three Majors, Chris "Simp" Lehr and the FaZe squad were ready to go the distance.
aBeZy grabs a multikill to put Atlanta Faze on the scoreboard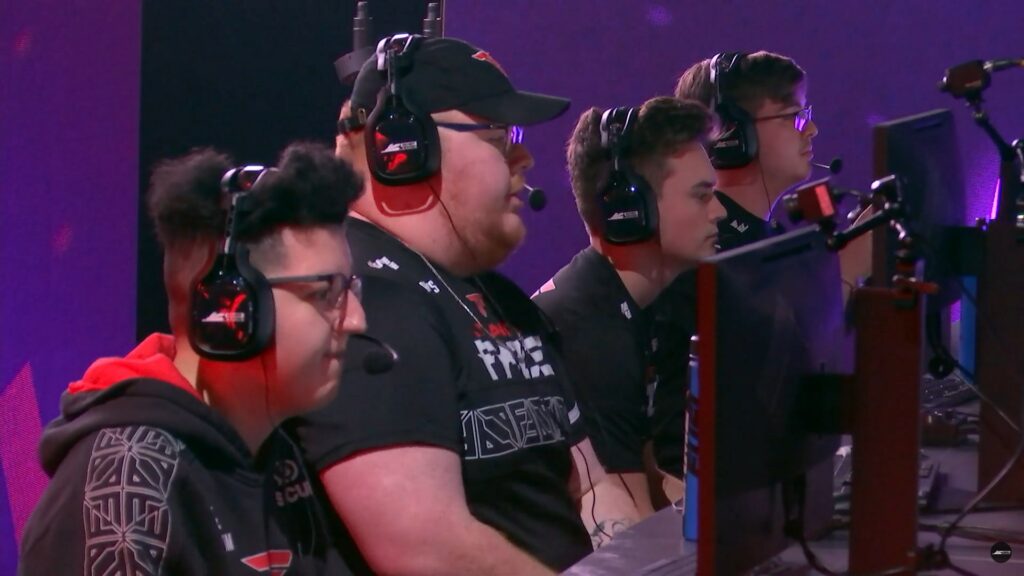 Despite opening with a loss in the best-of-nine 2021 Call of Duty League Championship series, FaZe picked up the slack in a Search & Destroy at Express.
In the final round, FaZe stuck to their fast plant strategy and handed the timer over to Toronto Ultra.
Once Toronto Ultra approached the bomb at A site, S&D extraordinaire Tyler "aBeZy" Pharris held crucial angles from inside the train, and eventually found a third point-blank kill on Tobias "CleanX" Juul Jønsson to tie up the scoreboard.
---
FaZe goes into championship point against Toronto Ultra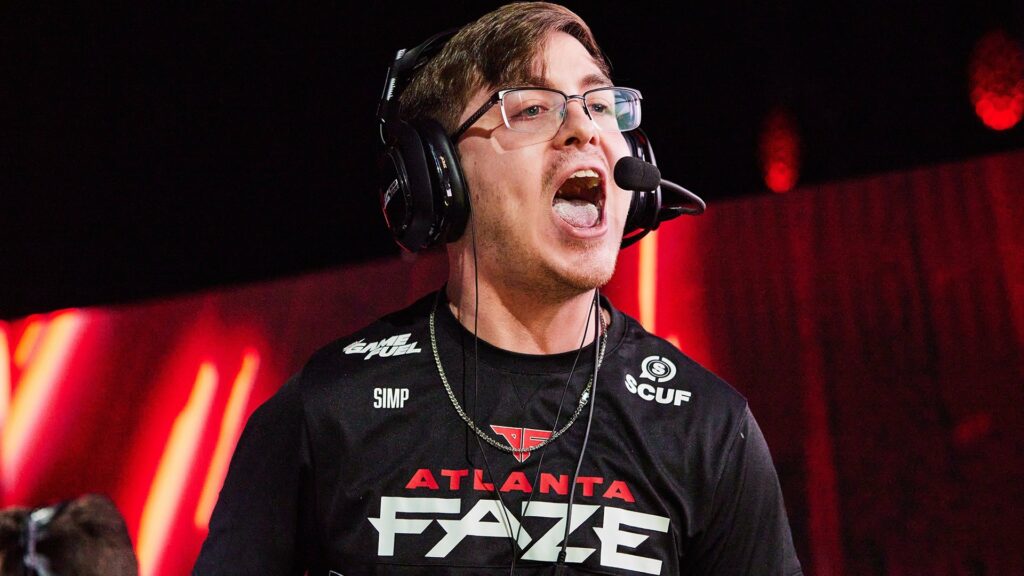 An arduous back and forth match, Atlanta FaZe looked to pad their 3-2 lead with a Control game at Garrison.
Working off of a rough 0-2 start, FaZe bounced back with an incredible attacking round.
Entry player aBeZy led the team with a roaming Zone A takeover, while McArthur "Cellium" Jovel secured Zone B control, and transitioned over for a flashy 5x multikill.
With both teams racking up multikills for scorestreaks, the final round became a battle of timing and precision.
Atlanta FaZe opted to clear out Zone A with a flurry of missiles and artillery, but their efforts were sabotaged by Ben "Bance" Bance's position near Radar.
Down to the last minute, FaZe forced their way into Zone A against Bance's lone hold. Simp's sneaky flank gave him two kills, which meant that the entire zone was open for the taking as FaZe to ran in to claim championship point.
---
---
FaZe's elite Hardpoint transitions win the 2021 Call of Duty League Championship
Looking to close out the final series of the 2021 Call of Duty League Championship, Atlanta FaZe paced themselves during the last Hardpoint game at Apocalypse.
The team kept their composure despite the early point deficit from Toronto Ultra's two consecutive holds. FaZe knew that they had time to catch up as long as they contested Ultra's defense and crowded for the next hardpoint.
Cellium found a critical opening in the Courtyard hardpoint and bombarded the area with an Artillery strike. Taking down two members of Toronto Ultra, Atlanta FaZe stormed in for a substantial point advantage.
Now passing the 200 point mark, FaZe was relentless in their pursuit for a CDL championship.
While the team frequently stacked areas, they would eventually split up to scout the next hardpoint and continue their point flow.
Once Toronto Ultra pushed their way into Ruins, defending player Cellium delayed their takeover by launching a zoning cruise missile. Even though the missile took Simp's life, the risky play would not be in vain, with the rest of FaZe finding the next hardpoint.
As soon as Cellium died defending Ruins, Alec "Arcitys" Sanderson safely collected the three final points at Armory to claim the 2021 Call of Duty League Championship.
With the 2021 Call of Duty League Championship win, Atlanta FaZe took home the prestigious CDL championship trophy and cash prize of US$1.2 million.
Simp, Arcitys, and Championship MVP aBeZy now reign as two-time world champions, while Cellium picked up his first championship ring.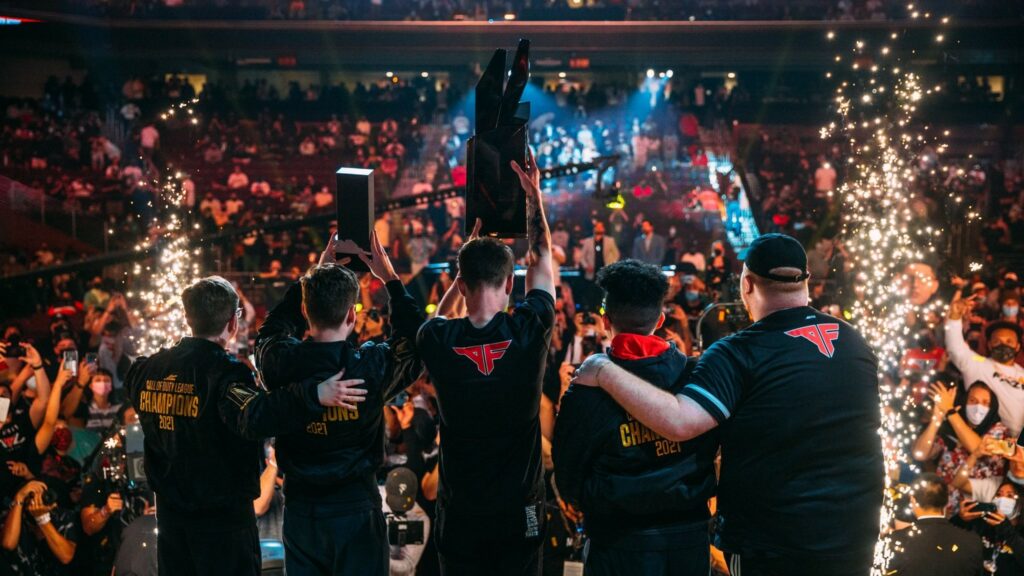 Now that the 2021 CDL season has concluded, Atlanta FaZe will return as defending champions in CDL 2022.
READ MORE: Call of Duty League Championship 2021: Schedule, results, where to watch