The Call of Duty: Mobile North America Regional Playoffs featured a stunning grand final resurgence from ARP Gaming.
The undefeated ARP squad entered a potential two-part final series against NYSL Mayhem, the first seed in the tournament qualifier.
When the two previously squared off, it resulted in an ARP victory. Dropping to the losers bracket, NYSL Mayhem climbed back up by producing a more consistent playstyle.
NYSL Mayhem secured a grand final reset with a convincing sweep, leaving many to believe that they figured their their rival out.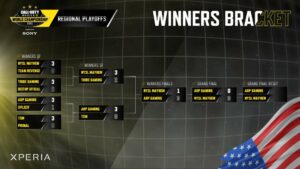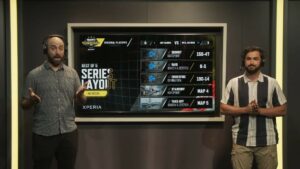 Locked and loaded to play another nail-biting best-of-five series, ARP Gaming was relentless in proving that they were NA's finest Call of Duty: Mobile team.
---
ItzMago lands a crucial snipe during the Call of Duty: Mobile North America Regional Playoffs
Heading to Hackney Yard for a Search & Destroy, both teams played a game of patience in the slower-paced mode.
Down to the last round, ARP Gaming powered through with a delayed A site rotation. With only LittleB left on the side of Mayhem to plant, ItzMago found the perfect snipe from a tight corner to collect their first win of the North America Regional Playoffs reset.
---
Xia lands a triple cap in Domination against NYSL Mayhem
The third game of Domination displayed a stronger performance from ARP, with Xia and Pepe leading critical crossfires to control point takeovers.
In the second half of the match, Xia padded their score lead by picking up a speedy triple cap, where they had control of all three points on the map.
This proved to be an effective strategy for them, for it forced NYSL Mayhem to take A point and spawn on the weak side of the map.
Keeping one control point alive at all times, ARP Gaming had a consistent point flow that slowly, but surely secured the winning score of 150.
---
---
ARP Gaming used two Death Machines and an XS1 Goliath for the North America Regional Playoffs victory
Taking up a Hardpoint game at championship point, ARP Gaming knew that they could secure the series win as long as they worked off well-executed takeovers.
Though NYSL Mayhem was chipping down ARP's lead to single digits at Store, ItzMago stormed the hardpoint for a quick contest.
ItzMago eventually fell to a few staircase campers, but Xia and the rest of the team cleared NYSL Mayhem out of Store, and held the ground floor with two Death Machines until the hardpoint expired.
Just a few points away from the North America Regional Playoffs victory, ARP Gaming thought ahead and positioned around the next hardpoint, Warehouse.
JesusSaves became a critical factor in the final minute of the game, deploying his XS1 Goliath as the ultimate weapon against NYSL Mayhem.
Pengy and the boys traded every kill on the ground floor as JesusSaves worked the hardpoint upstairs with the Goliath. With no one able to contest the hardpoint, ARP held their ground for the final batch of points and the well-deserved victory.
With the Call of Duty: Mobile North America Regional Finals win, ARP Gaming took home a cash prize of US$15,000.
The team will go on to represent the NA region alongside NYSL Mayhem at the Call of Duty: Mobile World Championship 2021.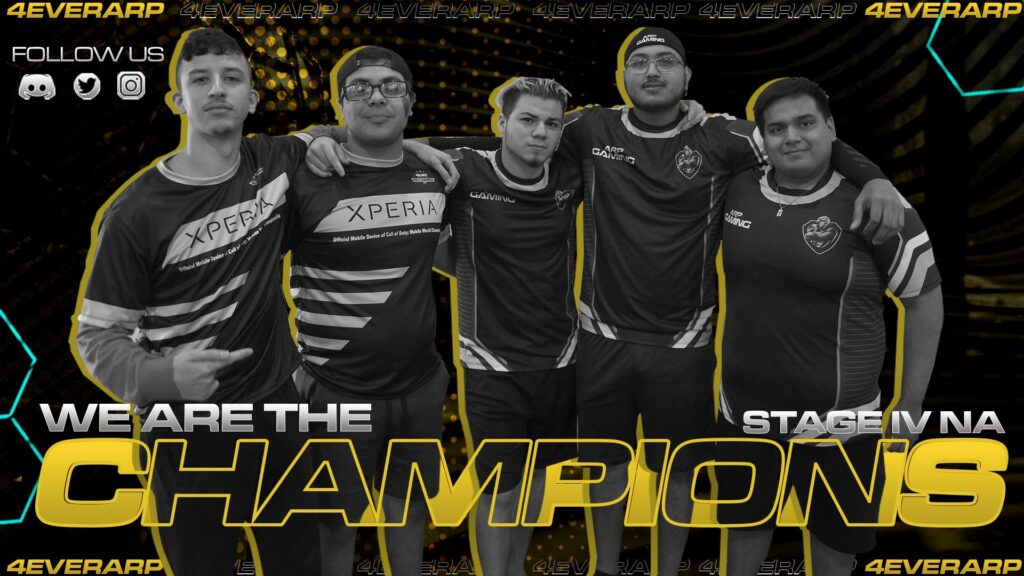 Follow ONE Esports Facebook for more Call of Duty news, guides, and highlights.
READ MORE: How to play Solid Gold battle royale mode in Call of Duty: Mobile Season 7