The ONE Esports Warzone Showdown featured an incredible elimination race amongst 12 celebrity streamers hailing from Indonesia, Malaysia, the Philippines, and Thailand.
While Thai streamer Marky932 had a strong 85-point performance in Session A, PH contender Alita Zunic proved to be too much for the rest of the field as she took home first place.
---
Alita Zunic is a bounty hunter in Call of Duty Warzone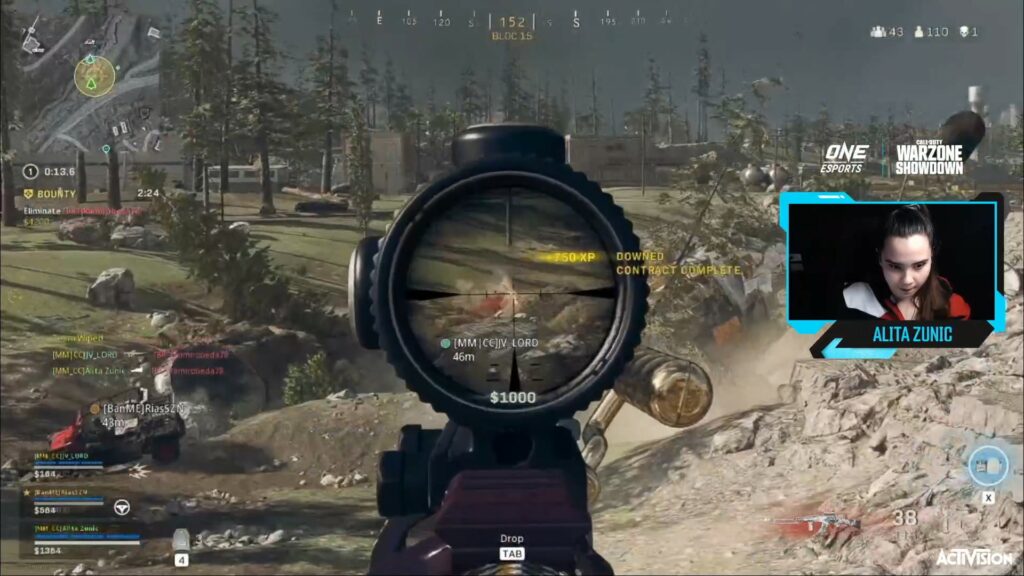 With the competition tallying up the number of eliminations as points in a specified amount of time, Alita Zunic and her crew hit the ground running with bounty contracts.
In one of their best matches, the streamer got into a hot pursuit with one of their bounties. Unable to take the shot from the backseat, Alita hopped out of their dune buggy, took aim, and gunned down the target from afar.
---
Alita clutches a double-kill for her first Warzone victory
Though tensions were high to get the best elimination record, Alita kept her cool during one of the crucial endgame circles.
The streamer sprinted around the apartments of Verdansk International Airport and snagged a clutch double-kill, securing their first Warzone victory in the competition.
Along with their eliminations, Alita's team was rewarded three extra points for claiming the victory.
---
---
Alita bumps her score up with another Call of Duty Warzone match
With some extra time after the first victory, Alita and her crew dropped back into Verdansk for another quick grab of points.
Rather than playing it safe, Alita got more aggressive in her engagements and used every weapon at her disposal. In one skirmish, the content creator pulled out a Combat Bow to take out an incoming vehicle.
Alita and her team ended the match with a second victory and secured a hefty batch of points to further improve their standings.
---
Alita's final score in the ONE Esports Warzone Showdown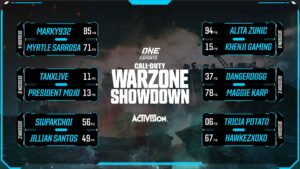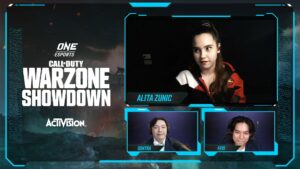 Alita Zunic's two hard-fought victories brought in a total of 94 points, beating Marky932 and making her the champion of the ONE Esports Warzone Showdown October 2021.
Along with the title of ONE Esports Warzone Showdown champion, Alita goes home with a lion's share of the US$5,000 prize pool.
Alita revealed her Call of Duty Warzone strategies in the post-match interview
In the post-match interview, Alita talked about the dynamics of their team and how they improve their chances of winning a Call of Duty Warzone match.
"I'm in charge of the contracts and gathering all the money. In case our teammate dies, I can just buy him back, buy him a loadout, and reset the game," said Alita.
READ MORE: Meet the 12 streamers of the ONE Esports Warzone Showdown