The reigning Warzone Showdown queen asserts her dominance!
Day one of the ONE Esports Warzone Showdown saw an all-star performance from streamer and defending champion Alita Zunic.
Though newcomer Kim Luz put up a strong run in Session D with 63 points, Alita and her squad set the standard for top Call of Duty gameplay in the first session.
Alita even came prepared for the event, donning warpaint, braided pigtails, and a red beret, akin to Call of Duty Vanguard protagonists Arthur Kingsley and Polina Petrova.
Alita Zunic starts out strong at the ONE Esports Warzone Heroes Showdown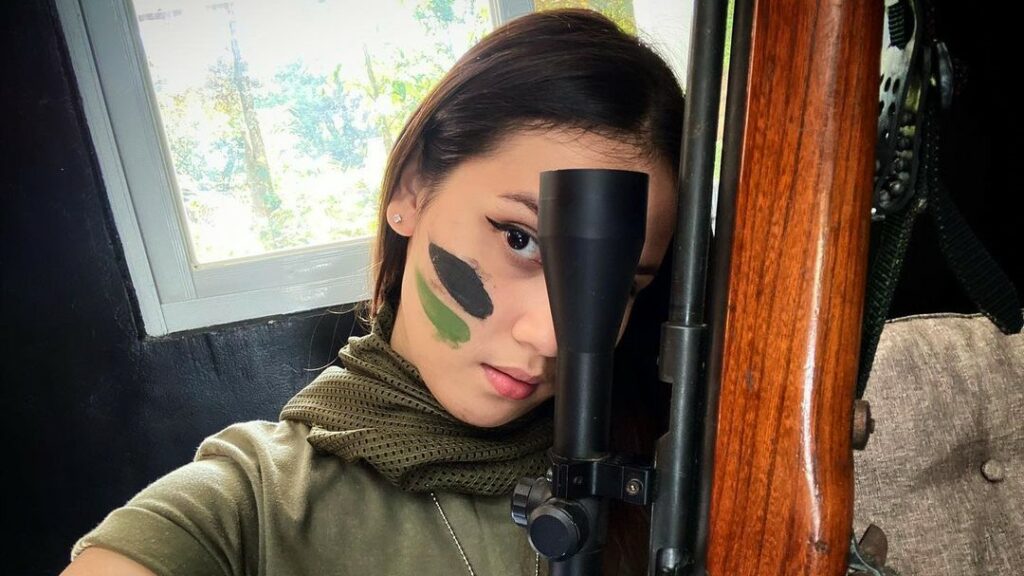 Dropping into the brand new Caldera map, Alita was no stranger to the game's fast-paced gunplay.
The streamer equipped a mix-and-match arsenal of the M13 from Modern Warfare and the PPSh-41 from Vanguard, merging her Verdansk playstyle with the new Caldera meta.
In one skirmish, Alita pulled out her M13 to spray her opponents from afar. After taking out one stray operator, she initiated a crossfire with her teammate to collect the team wipe.
---
---
The streamer claims the Warzone victory in her second run
Looking to get the most points possible from a match, Alita went for a game reset and played her role as the team's go-to moneymaker.
Driving around in a Big Bertha to complete contracts and snag her own solo kills, the captain racked up enough cash to revive her teammates and buy UAVs throughout the match.
The squad played it safe by gatekeeping the rest of their competition in the final circle. Alita Zunic found a higher vantage point and acted as the team's scout, providing intel and utilizing a separate firing angle.
With the toxic gas closing in, Alita spotted the final squad and fired away, giving enough time for the rest of her crew to rush in and secure the Warzone victory.
Alita elaborates on her team's playstyle after the day one victory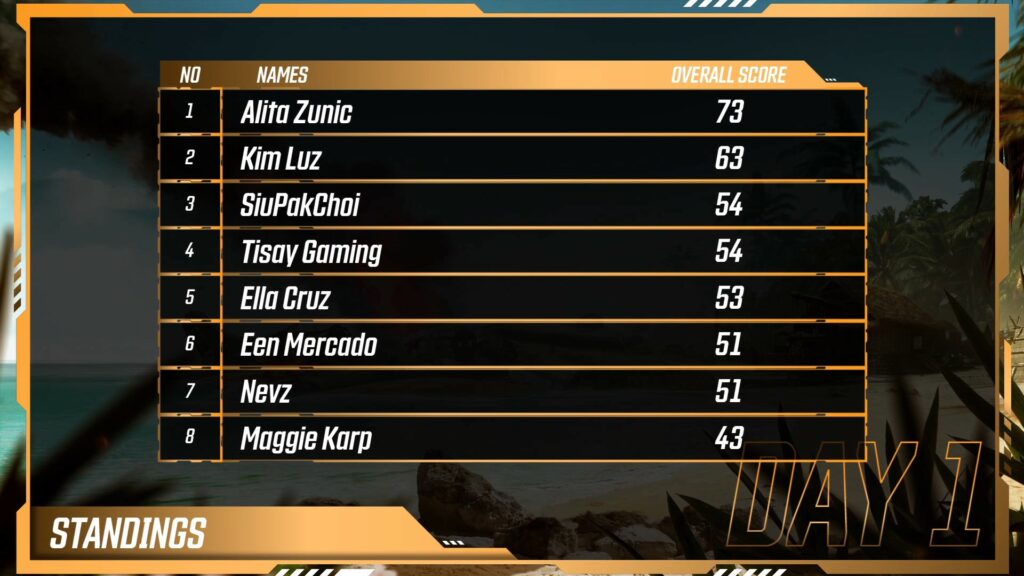 Alita Zunic's Session A run resulted in a first-place score of 73 points, crowning her the day one champion of the ONE Esports Warzone Heroes Showdown. With the victory, the captain and her squad took home a US$2,000 cash prize.
In the winner's interview, Alita explained that she only had two days of practice due to complications with her PC. Despite the technical difficulties, Alita persevered with the help of her teammates.
"I'm just really happy that my teammates helped me and that I was a big help to them because I kept reviving them and giving them money. I'm proud of myself even though I only got three kills," said Alita Zunic.
The streamer also commented on Caldera's lush scenery and mentioned that Air Field was a solid hot drop for her Call of Duty team.
"I think the map is bigger than before. Verdansk was all buildings and stuff, so it's very refreshing to the eye that it's very green and nature-y. It's fun fighting people. You see them very quickly because it's very bright," said Alita.
After playing it safe on day one, Alita Zunic is ready to frag out on day two of the ONE Esports Warzone Heroes Showdown, happening on December 11 at 10:15 p.m. PST | today at 6:15 a.m. GMT | 2:15 p.m. GMT+8.
You can catch the action on the official YouTube, Facebook, and Twitch channels of ONE Esports.
Follow ONE Esports on Facebook for more Call of Duty news, guides, and highlights.
READ MORE: Meet the 17 streamers of the ONE Esports Warzone Heroes Showdown