Da Nang, Vietnam — The Arena of Valor 2019 World Cup trophy is staying in Vietnam as the hometown team defeated Chinese Taipei 4-3 in a nail-biting best-of-seven final.
Control of the jungle was the key to winning the final, with both teams relying on their star junglers to carry them to victory. On Vietnam's side Trần "ADC" Đức Chiến has been the difference maker in many of Vietnam's wins, while Chinese Taipei's Chang "Neil" Chun-Sheng has been a monster all tournament.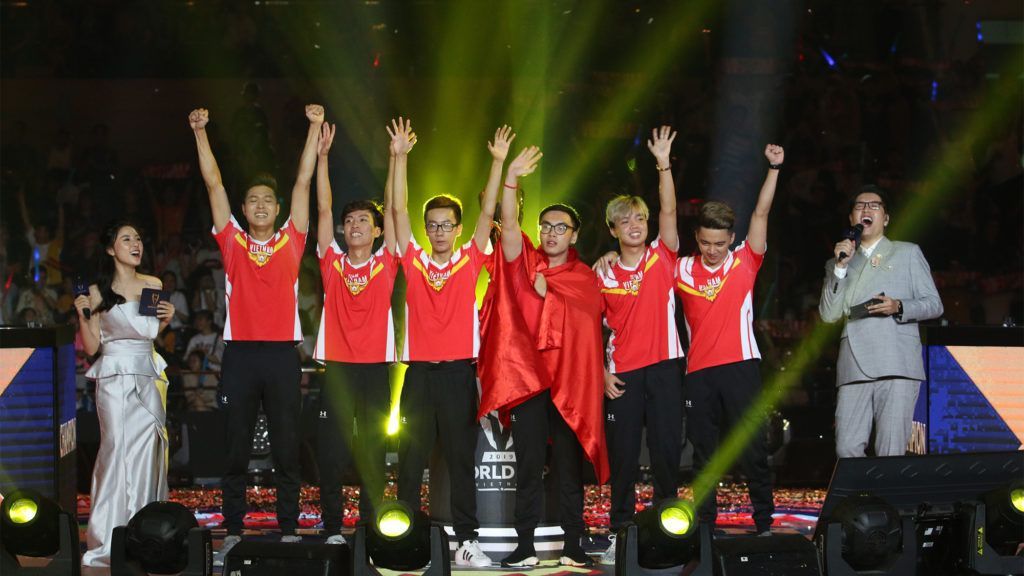 Vietnam played aggressively out of the gates, and unlike their countrymen in the semifinal, did not try to avoid Neil. Instead, they went straight for him, with support player Trần "ProE" Quang Hiệp controlling objectives and vision, while ADC and another one or two other teammates were always in Chinese Taipei's jungle, disrupting Neil's movements in the early game.
Vietnam made few mistakes and reacted well when their side laners went down, maintaining enough control over the map to dominate late game teamfights, and cruised to victory in game one.
On Chinese Taipei's side, Neil played as well as he could, but he was constantly focused and unable to achieve much by himself. In game two, Neil tried to adapt by switching to more team-based play, and Chinese Taipei recovered well, split pushing to take game two and tie up the score.
The teams continued to trade blows, with Vietnam taking game three, and Chinese Taipei tying it up again by winning game four. Vietnam pulled ahead again by winning game five, but at tournament point, Neil pulled off a sensational backdoor push to steal victory in game six.
With the score tied 3-3, the entire tournament came down to one final game. Vietnam knew that control of the jungle would again be decisive to winning the game, and attacked aggressively with ADC on Lindis.
Chinese Taipei were waiting for them and fought back hard, but ADC, ProE, and Trần "XB" Xuân Bách met them each time. ProE's superb CC stopped many fights before they could even begin, and Chinese Taipei struggled to mount much of an offense throughout the game.
A final ultimate from XB's Maloch in Chinese Taipei's Dark Slayer Lane and it was all over, with Vietnam taking the win, the trophy, and US$200,000 in prize money.
ADC was voted the MVP of the tournament and received an additional US$10,000 prize money.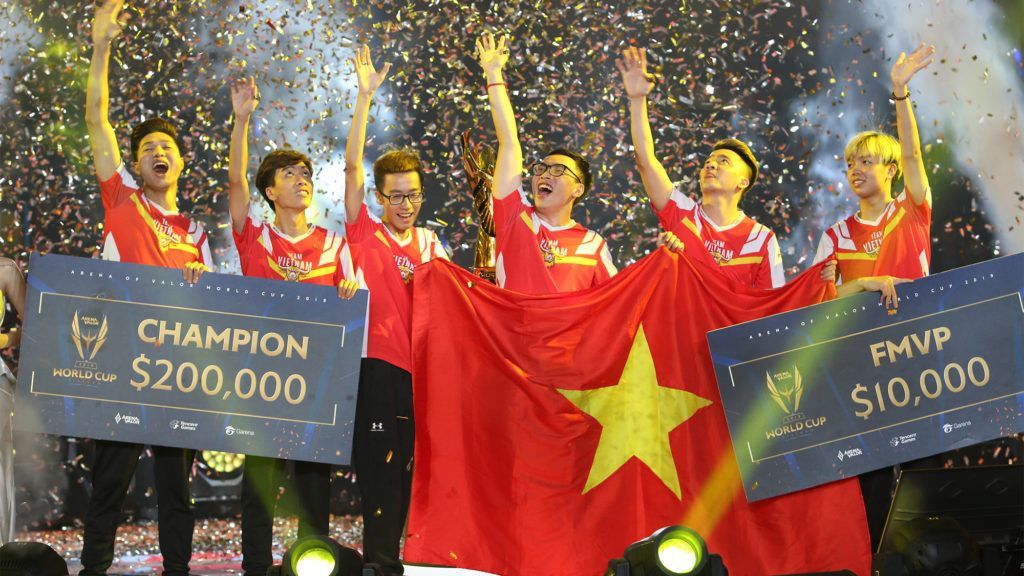 "The AWC 2019 final was not about skill or strategy — it was about mentality. We showed everyone that we have a stronger mentality and our Vietnamese supporters are the main reason we beat Chinese Taipei," said Vietnam's Phạm "Gấu" Hồng Quân.
You can watch the full final here:
ONE Esports Vietnam contributed to this article.