It is finally happening. The rumored Sword Art Online x Arena of Valor crossover event has officially been announced on Garena AOV's Facebook page.
The announcement says that the collaboration will arrive on June 23, however, there's no indication of whether this is the actual launch date or just a date to announce more details.
The combination of the hit Japanese anime series and Tencent's popular MOBA should prove to be interesting, and we can't wait to check out how Tencent will convert popular Sword Art Online (SOA) characters like Kirito and Asuna into playable characters within AoV.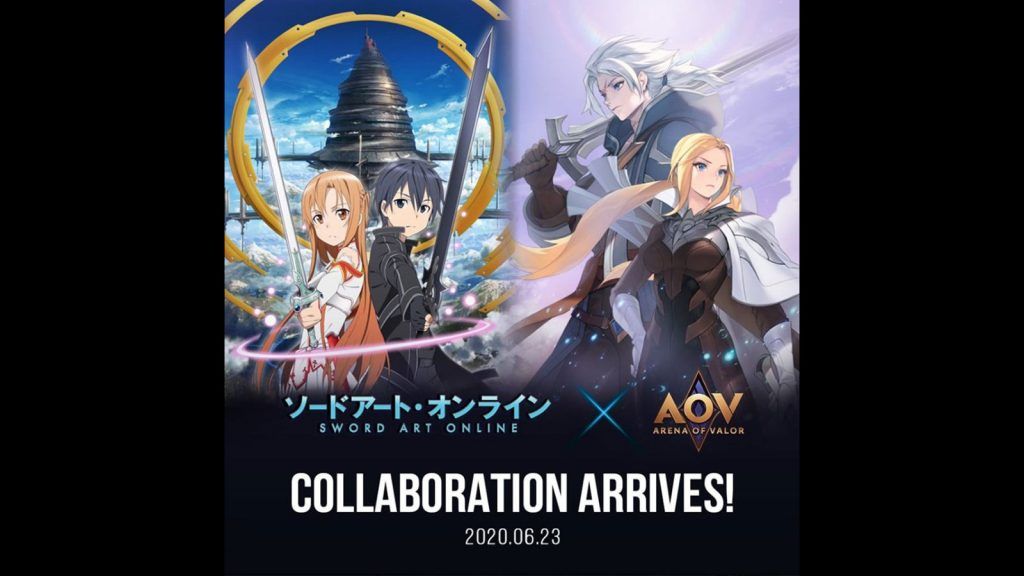 ---
---
This is not the first time AoV has had a crossover event. Early in the game's release cycle, notable characters from the DC universe including Superman, Batman, Wonder Woman, The Flash and The Joker, competed in the arena battles along side AoV regulars. In fact, all of these characters have been permanently added to the roster to this day. So we can come to expect that whatever characters that crossover from SOA should be added to AoV roster for good.
In 2018, AoV had another crossover event with Konami's Contra Returns where the deadly marksman Elsu made his debut. A highly sought-after marksman and a fan favorite because of his long range and high damage output. Players with great positioning skills will enjoy playing with this hero in the battlefield.
RAED MORE: Arena of Valor's Valhein hits the waves with new Shark Tamer skin