Arena of Valor (AoV) has rolled out a big update this month that introduces a new set of items for support players.
Elemental Gems are the starting tier one support items. Aside from increasing the hero's movement speed, Elemental Gems offer four passives for supports.
Elemental Power – gain 1 Elemental Power stack per minute
Up-and-Coming – gain additional gold or experience if you are among the lowest in the team
Modest – nearby allies gain 100% gold and experience from creeps and jungle creeps while the user gains 40%
Distinction – gives a bonus 30% exp and gold from assisting a kill
These Elemental Gems can be later crafted into tier two items Earth Gem (tank support), Water Stone (mage suppprt), and Fire Gem (warrior support) which improves the hero's base stats.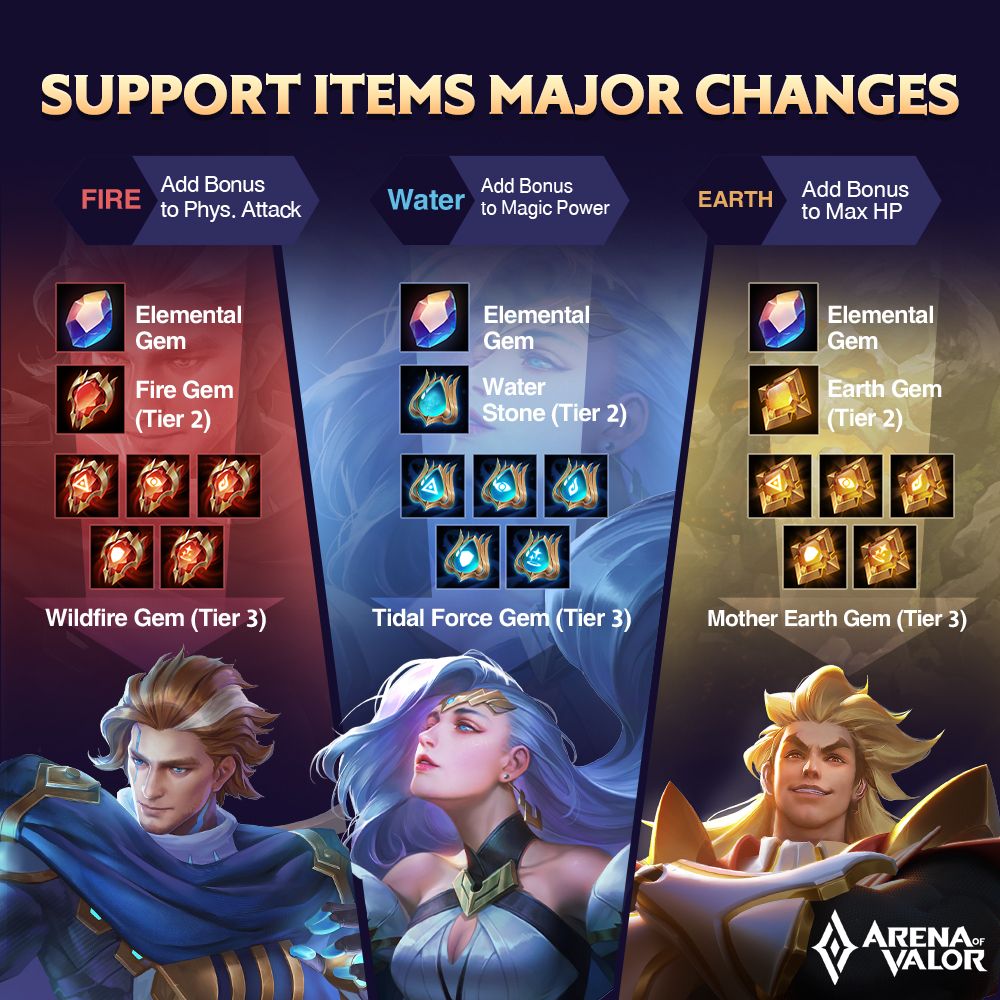 Ultimately, these gems can be evolved into tier three items called Mother Earth Gem, Tidal Force Gem, and Wildfire Gem. These gems can be combined with different Enchanting Attributes to adapt to the composition of the team.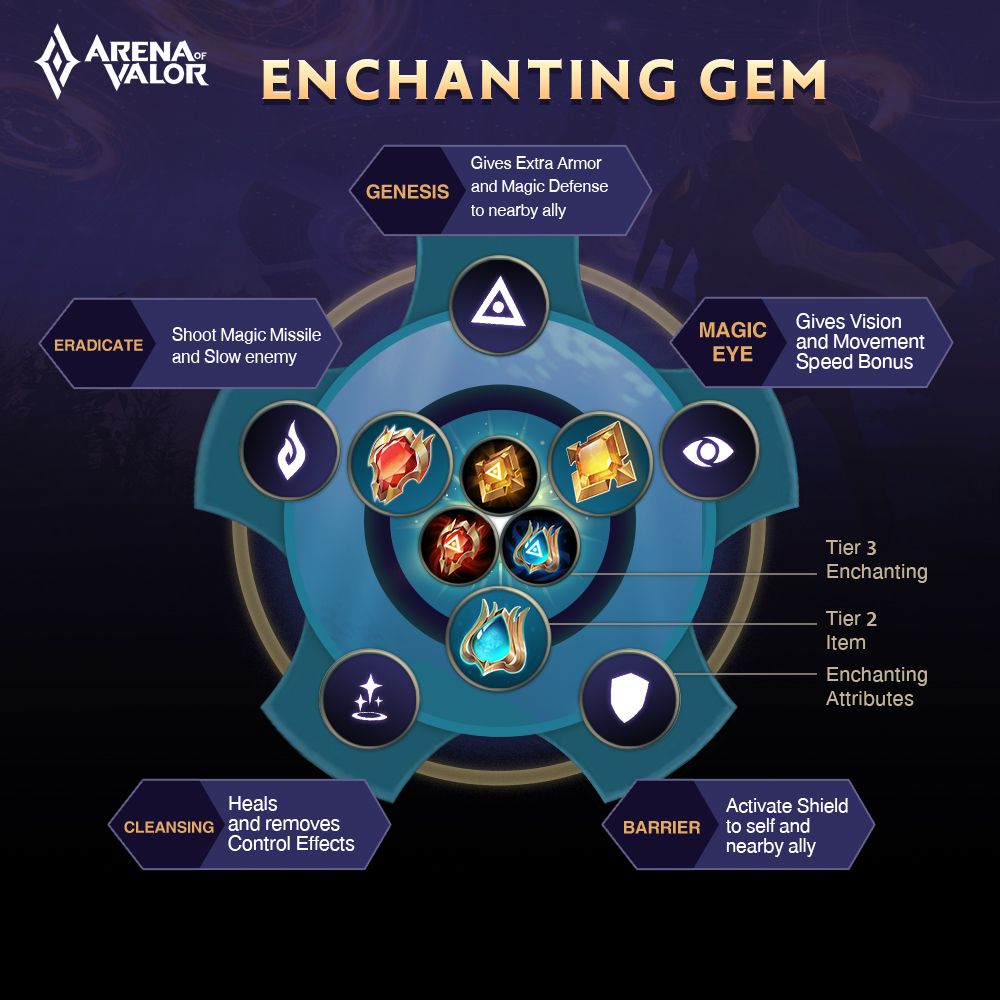 The debut of these major changes to support items will push for a better playstyle from one of the least-played roles in AoV. We're expecting to see unusual picks in the meta like Riktor and Enzo.
---
---
As announced earlier this year, AoV's reporting system has also been optimized in this month's update. The developers have rearranged the categories and even added a wrong role option for players playing outside their chosen lane.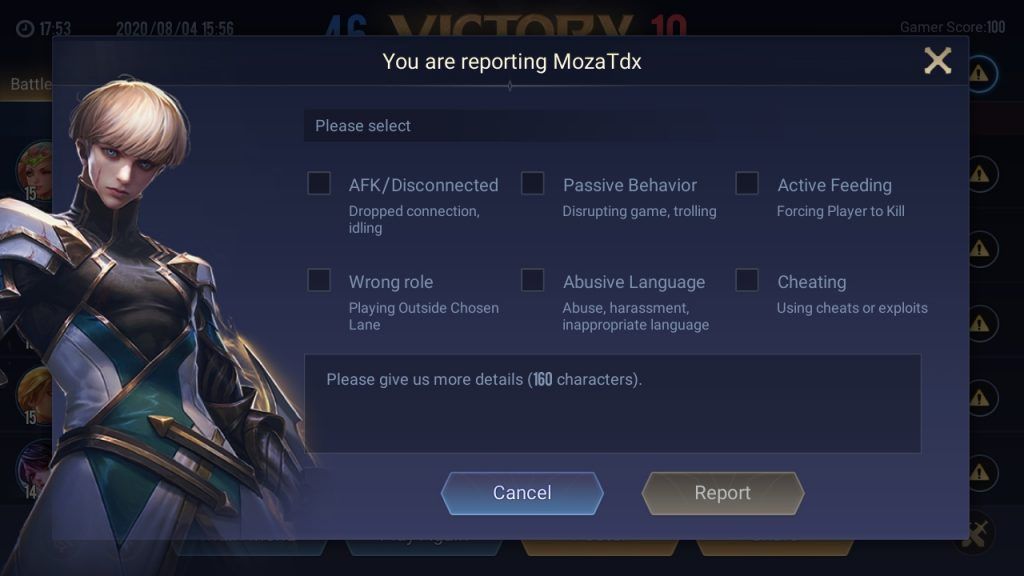 Players can also block and avoid another player as a teammate through the blacklist system. This feature is only available after every ranked game and can hold a maximum of four blacklisted players.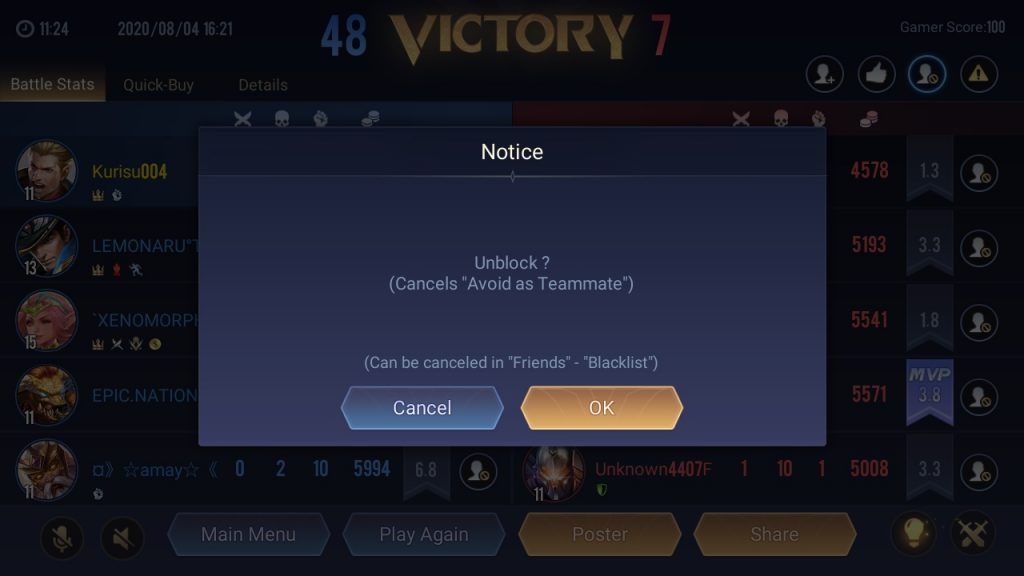 AoV also announced the Emoji System which adds a whole new line of cosmetics that can be used in the arena. With these in-game emojis, players can flex their rank badges or even throw out a taunt.
READ MORE: Arena of Valor and Dota 2 are medal events at the Asian Indoor And Martial Arts Games