Buriram United Esports has been the dominant force in the RoV pro league for the past two seasons, and head coach, Chakapon "MistGunz" Pompranee is one of the main reasons why.
Formerly a professional Mobile Legends: Bang Bang (MLBB) and RoV player, MistGunz coached the team to its second RoV Pro League Summer 2020 last month.
---
It's not always fun and games
MistGunz grew up playing classic games like Counter-Strike and Ragnarok with his friends in internet cafes and has a fondness for team games.
"I played Counter-Strike first. When Ragnarok came in, playing it became extremely frustrating that I eventually stopped playing Counter-Strike," MistGunz told ONE Esports.
Most people play games to kill time or have fun, but MistGunz is different. He takes playing games seriously and aspires to be on top of the leaderboards.
"I always aim to be one of the teams on top of the servers like in Ragnarok's guild wars."
The first step to the arena
MistGunz was first exposed to the multiplayer online battle arena (MOBA) genre through his friends. The young player immediately fell in love with the genre.
"When I started playing Dota, there were still a few heroes available. I asked my friend which one is the best, and he told me Clinkz. I learned to play him first before switching on to Venomancer and so on."
MistGunz admitted that it took some time before he got used to playing MOBA games. Later on, he became very fond and addicted to it because of its co-op and chat features. He spent time studying Dota until he finally knew the properties of each item and which heroes go well with certain items.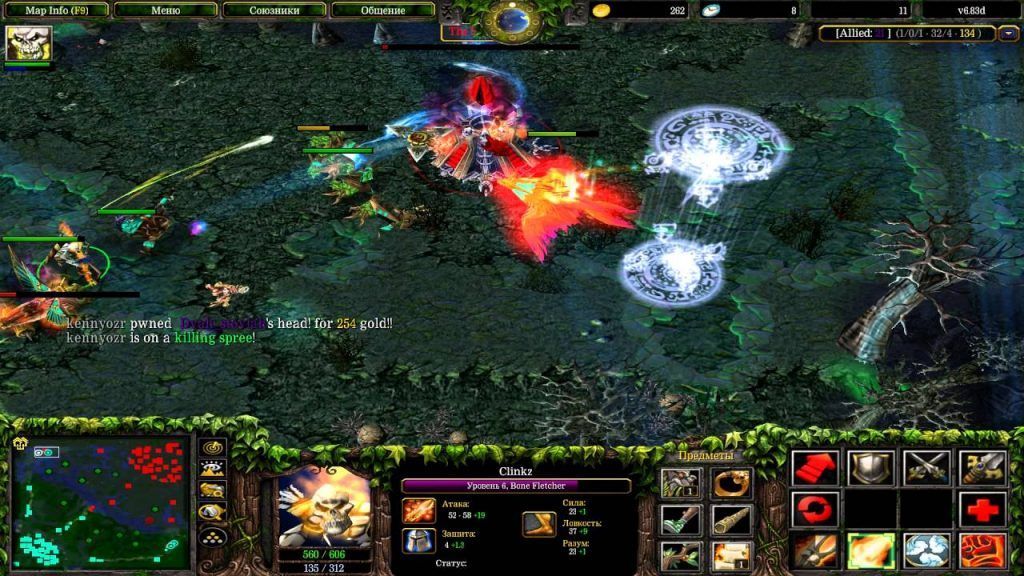 "In Dota, the heroes may not be the same but the game starts with an equal amount of gold for all players. Achieving victory can be measured by how good the team is at ​​using their communication skills."
MistGunz played Dota until he attended Chiang Mai University. He had the opportunity to compete in tournaments at a local game store in the province and even in the Northern part of Thailand. Unfortunately due to several problems, his team missed the competition in Bangkok.
Number two in the world
MistGunz continued to play Dota until he graduated. Later on, he got a job at the state-owned enterprise the Electricity Generating Authority of Thailand (EGAT). This was also around the same time that the first mobile MOBA title Mobile Legends: Bang Bang was released.
"When I realized that there are MOBA games on mobile, I knew I had to immediately download them so I can play them anywhere, anytime. However, I do not have many friends to play with so I went through the ranks alone."
He was considered a top player in Mobile Legends in Thailand, topping the server rankings with his best hero.
"There is a hero named Tigreal, a tank character that I like to play. With him, I achieved rank one in Thailand and rank two in the world."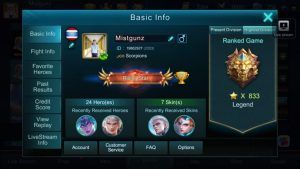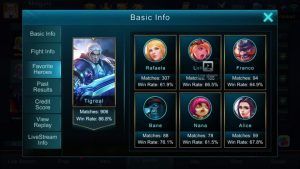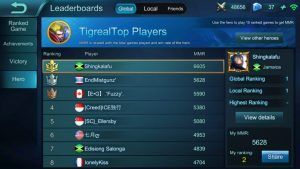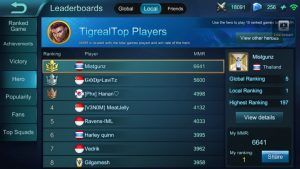 In May 2017, the Mobile Legends Thailand Fan Page held the first Mobile Legends Thailand Tournament with winners advancing to the Thailand Championship. Previously, MistGunz and his teammates won the Star Legends Tournament Season 2.
"I have been working hard until I met one of the youngsters in the game. His name is -ISO-and he plays the hero Fanny. He is also the number one in the country and the number two in the world when it comes to using this hero. I invited -ISO- to come up with a team so we can play together."
The team was later known as the Scorpions, and they became the champions of the Mobile Legends Thailand Tournament.
Becoming a pro in RoV
Since there are no region boundaries and players all over the world can get connected, Mobile Legends has a tendency to become laggy especially for international players. As a result, many Mobile Legends players switched to Realm of Valor (globally known as Arena of Valor) by the end of 2017 when the game launched in Thailand. MistGunz was among those who made the transfer.
"When RoV came in, I haven't moved out of Mobile Legends yet. This made me miss the first RoV tournament, the Garena Star League 2017."
"Soon after GSL ended, I moved to play RoV. My Dota friend, BBH.tha, invited me to compete in the RoV Road to Glory with the BBH team. I competed in the offline round but I got eliminated soon enough."
MistGunz then competed in other RoV tournaments with the BBH like the RoV Champion League (RCL) before he was given the opportunity to officially join the team called NeoES Phantom. It is a team of Neolution E-Sport affiliated with players of EVOS Esports.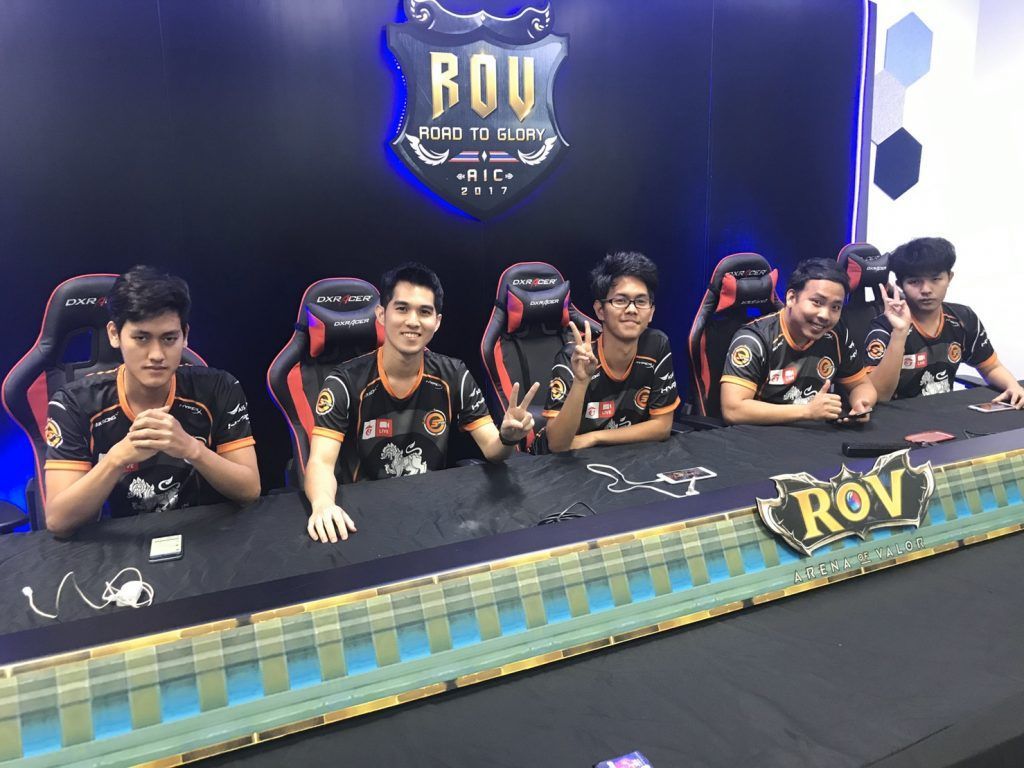 NeoES Phantom became the first team to compete at the RoV Road to Glory AIC 2017. They faced Monori Bacon (now Pops Bacon Time) in the finals, but unfortunately failed to bring home the trophy.
"My last tournament with NeoES Phantom was the RoV Pro League Season 1 Qualifier, where we eliminated 16 teams. After that, the team was disbanded and I decided not to compete in any tournament."
Taking over as head coach
Buriram United, Thailand's most famous football club, began to venture into the esports industry for the first time back in 2018. The organization wanted to team up with MistGunz to compete in the RoV Pro League Season 2. This started his new role in the professional gaming scene.
"The advisors at Buriram United Esports, who I have known since working together at Neolution, saw me as a serious worker. They informed me that Buriram is doing an esports team, and would like me to advise them on mobile games. I agreed. "
"I went and met with Chaijanok "Nok" Chidchob, the president of Buriram United Esports Club. He showed me Buriram's plans for esports. After watching, I was very stunned that this major sponsor that will come out and actually conquer the gaming industry. Then, I provided the organization information on which RoV teams to watch out for. In the end, the club chose to sponsor Arctic Wolf."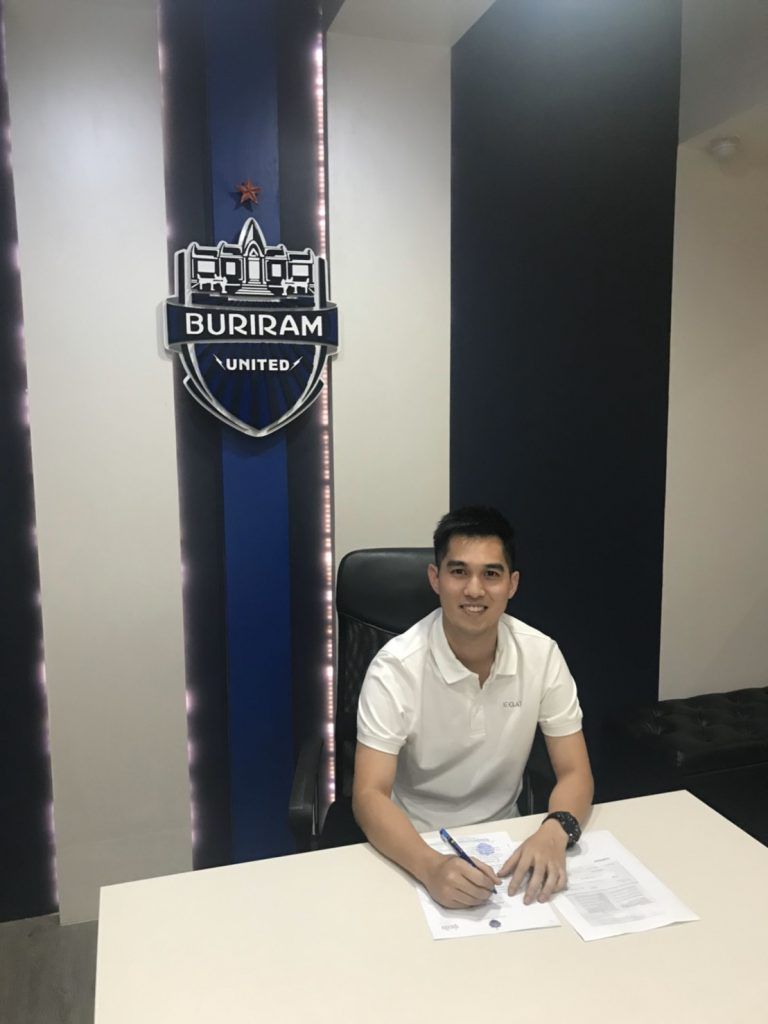 MistGunz's role at that time was to observe and watch team practices, while also not meddling with the decisions of the team. The team already had a coach named Golf, but for personal reasons, he had to bid farewell to the team. Golf handed MistGunz the head coach title for the first time.
Buriram Arctic Wolf only finished in 7th place at the RoV Pro League Season 2 after MistGunz took over as the head coach.
"At that time I thought I had to leave the team because of my poor performance. However, thanks to Buriram, they gave me another opportunity to continue working for Season 3."
"The team allowed me to find new players. I contacted Sanpett "FirstOne" Marat and Sorawichaya "Isilindilz" Mahavanakul. I was very happy when they accepted my invitation. I also acquired Vatcharanan "Summer" Thaworn later on."
"Since the team was still missing its mid-laner, I aimed to get Methus "Nt" Meechom and Kawee "MeMarkz" Wachiraphas. MeMarkz finally came onboard along with Patara "Cherie" Bhatarabhirom, Sirichai "ReMix" Sukpan, and Denchai "JameCo" Eampaojeen."
---
---
The new Buriram United team became unparalleled. They were almost unbeatable at the start of the regular season of the RoV Pro League Season 3. However, they only managed to land on the 3rd place in the playoffs, losing 3-2 to Bazaar Gaming in the Lower Bracket Final.
Later on, in the RoV Pro League Season 4, Buriram United resumed with a new squad. The fresh roster consisted of FirstOne, Summer, Isilindilz, Anurak "Nutalomlok" Saengjan, Sarawut "taotao" Khantongdee, Natpakan "BlueNoPing" Chaisiri and Satittirat "Overfly" Chetnarong. They also recruiter Che-Wei "AA" Chang, a former coach for Chinese Taipei Wildcard. Instead of being the head coach at the 2018 Arena of Valor World Cup Championship series, he took on the role of a team analyst instead.
The beginning of the season did not really go well in terms of the team's performance. Additionally, the Taiwanese coach decided to leave the team for personal reasons.
Double Championship
Following the departure of AA, Mistgunz had to establish the team again. His coaching led Buriram United to a big win at the RoV Pro League Season 4.
"Despite being crushed by harsh comments on social media, I was thinking that if I don't do well, I won't win. Being under Buriram, winning is a must and it is an honor to be a champion in both football and online games."
"Getting the team halfway through the tournament can be considered as a tough job because all our opponents in the finals were amazing. Each team already knows what our lineup is like, and I thought I needed to find someone else who can manage Buriram United. But I finally proved myself as a coach after the season 4 victory."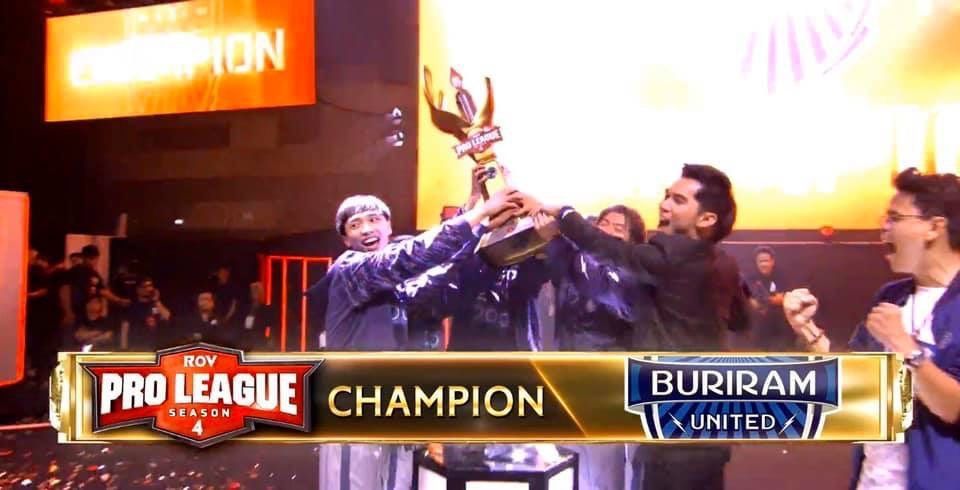 Buriram United continued with their top form in the 2020 RoV Pro League Summer with a flawless 14 win streak and no losses in the group stage. They entered the Playoffs and were off to a great start after sweeping Pops Bacon Time 3-0.
Proceeding to the upper bracket finals, they lost a best-of-five series against Bazaar Gaming with a 2-3 standing. They dropped to the lower bracket finals where they faced off against Talon Esports in a best-of-three series.
"After losing (to Bazaar Gaming), I was very scared that we wouldn't make it through. Talon Esports was a very strong opponent especially after the COVID-19 pandemic broke out when they managed to improve their form."
"I am very confident that we will definitely become champions despite losing to Bazaar Gaming. We can come back this time. We will definitely not miss the opportunity again. I admit that we lost earlier because our draft was bad."
MistGunz claims that Talon Esports' play style is still inferior to that of Bazaar Gaming's.
"Talon has foreigners in the team, which may become a problem especially when you have to communicate fast. I think this was the reason why Bazaar Gaming won against Talon in the second round of the upper bracket semi-finals."
With their oozing team confidence, Buriram United defeated Bazaar Gaming 4-2 in the Grand Finals to win the RoV Pro League Summer 2020 for the second time. Statistics show they only lost one series for the whole season.
It was not an easy task to achieve this record.
"I knew for sure that we were gonna lose the Game 5 in the Finals. When the drafting phase was over, I knew the team wouldn't survive this game. I almost didn't even bother watching how the match went, only sitting and thinking about how we should approach the next game. After thinking about it, I told the team that we will win. 'Don't worry about the final game. We will definitely win,' I said to them. Our heroes have nothing left. They have nothing left. Then the finals closed with a 4-2 standing."
"Just winning with a perfect score in the Group Stage is already difficult. Throughout the season we only lost to one game. Any team that can make a record like that must become a champion in the end."
Making history with gold
Late last year, the esports industry made history as it was included as a medal event for the first time at the 2019 Southeast Asian Games held in the Philippines. Esports started out late from December 5 to December 10, including mobile titles such as RoV and Mobile Legends.
Dubbed as "Coach Pom," MistGunz became a substitute coach for the Thai national team. Despite leading Buriram United to victory at the Pro League Season 4, he wasn't directly in charge of the SEA Games RoV team.
"Actually, I am still a consultant to the IDONOTSLEEP Esports team. Most of its members are the younger members of the Mobile Legends team that I have played with back then. There is always something to talk about, so I got a chance to be a coach for them for the SEA Games team. "
"Unfortunately, we encountered many problems, causing our team to lose in the first round. We also had a difficult time since we were grouped with both Indonesia and the Philippines. These countries were hailed as the champions for the last two years for the Mobile Legends: Bang Bang Southeast Asia Cup."
The RoV team had Chatchawut "RedRuby" Auearunsup as the coach. He asked "Coach Pom" for help in guiding the Thailand team to take home the SEA Games gold medal.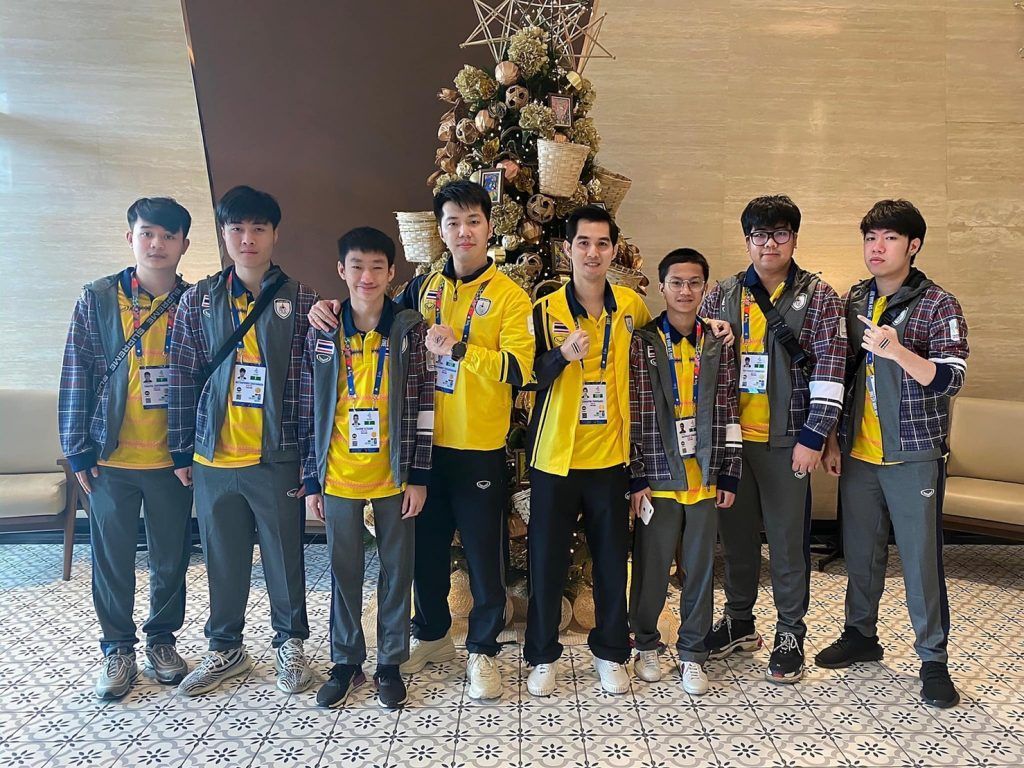 "RedRuby asked me to help in the drafting phase, since I have already met some of the players of the Vietnam and Indonesia teams back in the AIC 2019."
"When the names of the SEA Games staff were submitted, it didn't specify which games we were going to coach. This allowed me to go and help the RoV team."
The Thai national RoV team did a great job during the tournament. They began with a 2-0 win over Myanmar in the first match. Then they tied it 1-1 against Vietnam in just less than 20 minutes. They continued with a 2-0 win over the Philippines, resulting in a score equal to Vietnam. They won over Vietnam in the tie-breaker match and advanced to the upper bracket semifinal match against Indonesia. Thailand lost to Indonesia 1-2.
Thailand managed to defeat Vietnam which granted the latter a bronze medal. The finals saw a rematch between Thailand and Indonesia, resulting in a clean sweep 3-0 for the former. Thailand made history by successfully bagging the gold medal at the 2019 SEA Games.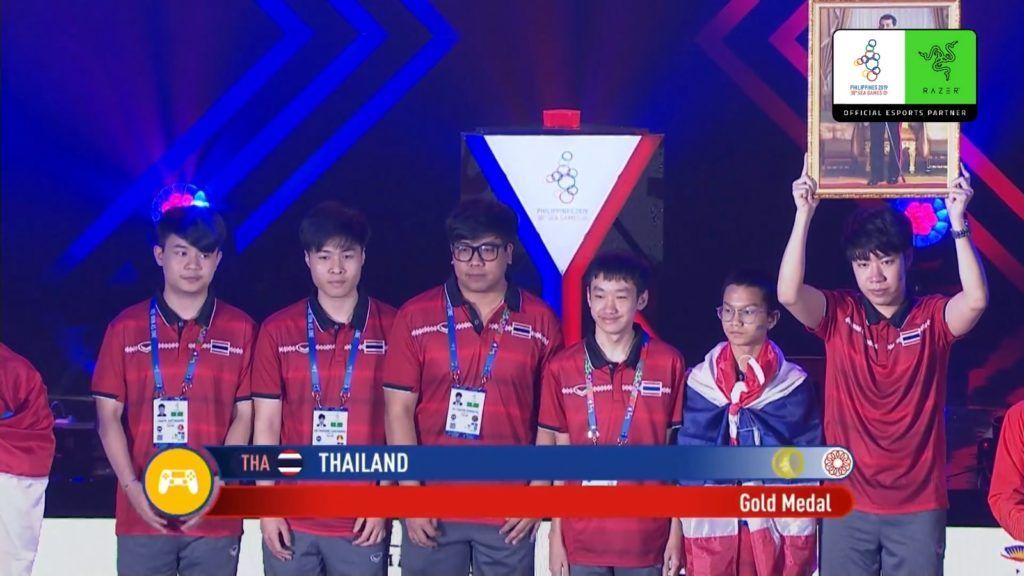 "Becoming a SEA Games champion is considered a difficult task as well since the athletes are not close together and they are not under the same professional league for 2-3 years. I am really happy that I made history with the Thai national team."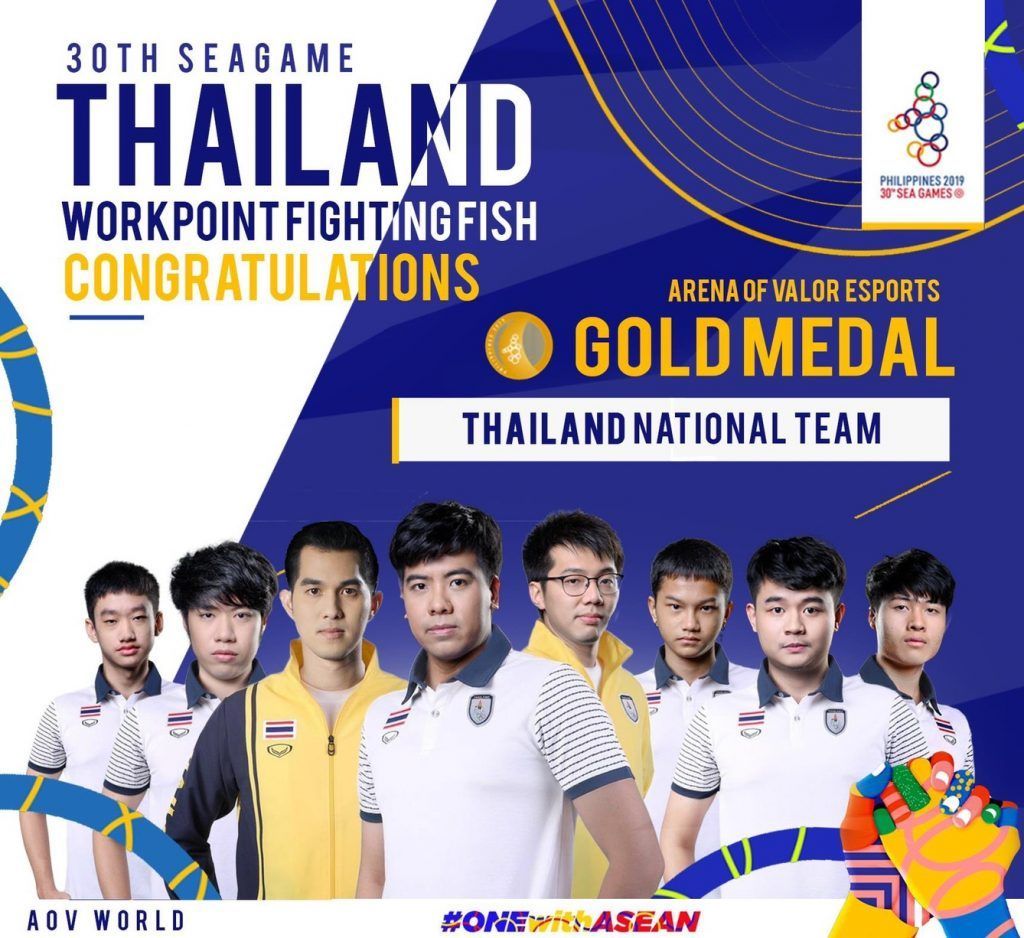 Past, present and future
Starting from his high school days as a kid addicted to games up to this day, MistGunz has led many teams to success. He himself did not even think he would make it out this far.
"I'm serious about these games. Seeing the performance of teams every day gives me information that I can store in my head and use later on. The drafting phase has always been a delight for me. 'How to choose a hero?' 'Choose this one.' We must immediately think of what to do to win."
"Actually, being a professional player is more tiring than being a coach. They undergo more stress and more pressure. For the coaches, they just give advice when practicing before the match and after the match so it's not as stressful as the players' experience."
Despite being a full-time coach for Buriram United, "Coach Pom" still works at the Electricity Generating Authority even until today.
"Actually, both jobs do not have any conflicts with each other. I wake up early and go to my work at EGAT. After work, I then go to camp, watch replays, rehearse, and research on different information. Then I rest at midnight."
"It's tiring but it's fun because I already like the game. It gives me strength and encourages me to continue working like this for many years until I get used to it."
"If in the future, RoV has died down, I intend to continue to be in the game industry with other games."
"MOBA has been around for many years now. To play, you have to have the knowledge, understanding, and experience of the game. If I will continue in the industry, I still want to be involved in MOBA like before."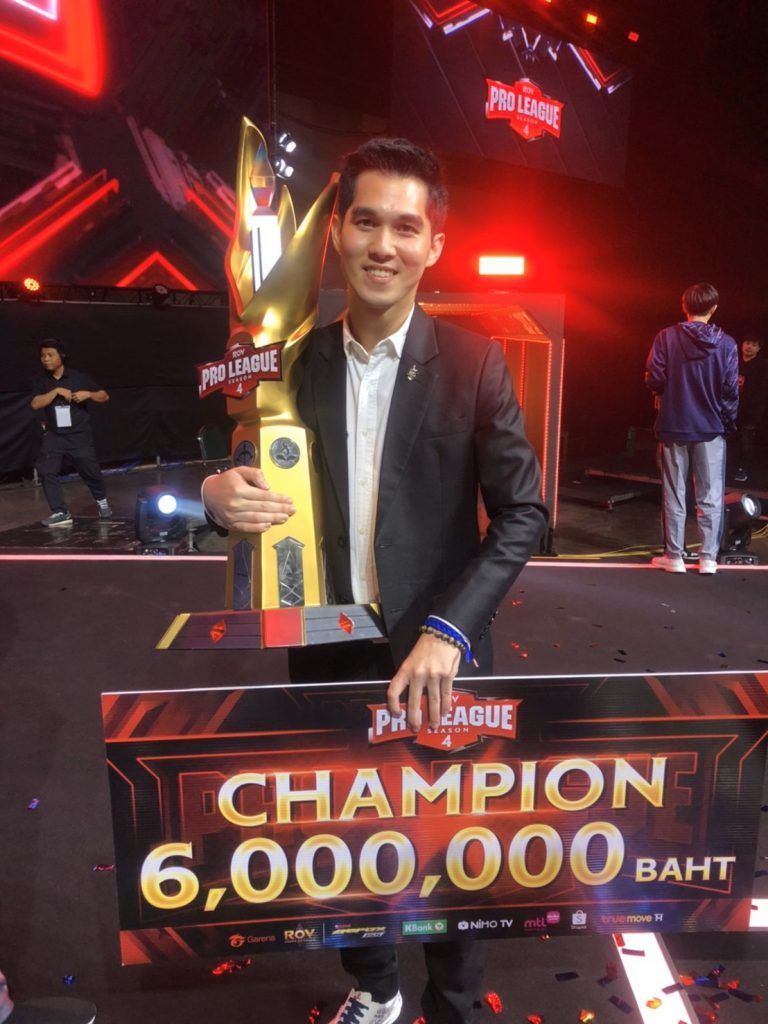 READ MORE: Buriram United Esports win the RoV Pro League 2020 Summer