Kit Krisda Pimlue Talend is a person who wears many hats.
Going by the alias "KritNgi" or simply "Krit," he is a professional Realm of Valor (Arena of Valor) player who seen action at the grand stage in 2017's Throne of Glory tournament, a brand ambassador under EVOS Esports in Thailand, a YouTuber with a strong following of 3.4 million, and a businessman who recently launched his own clothing brand called KIT, which has already generated a lot of revenue.
All the success that this 22-year old currently has, he owes to one game.
Krit's life is what many people dream of. He has dipped his toes in a variety of endeavors, enough to make a steady income while doing what he loves doing all the time.
---
---
Get to know yourself and chase after your passion.
Krit's story can be traced back to a childhood in Chiang Mai, where gaming became a core part of his day-to-day experiences. But despite his passion for playing, he never imagined he would build a prominent reputation in the esports industry.
"Looking back as a kid or earlier, I didn't think that I would get to this point in my life," Krit told ONE Esports.
"I never expected an opportunity like this would come. I've been a gamer ever since I was a kid — playing from kindergarten, and even until today. If there were no games, there's nothing to do. Sure you may do your homework or even sleep, but without games there's nothing you can do to relax. Games [introduced me to] a lot of social aspects into the way friends, society, and friendships are built and founded."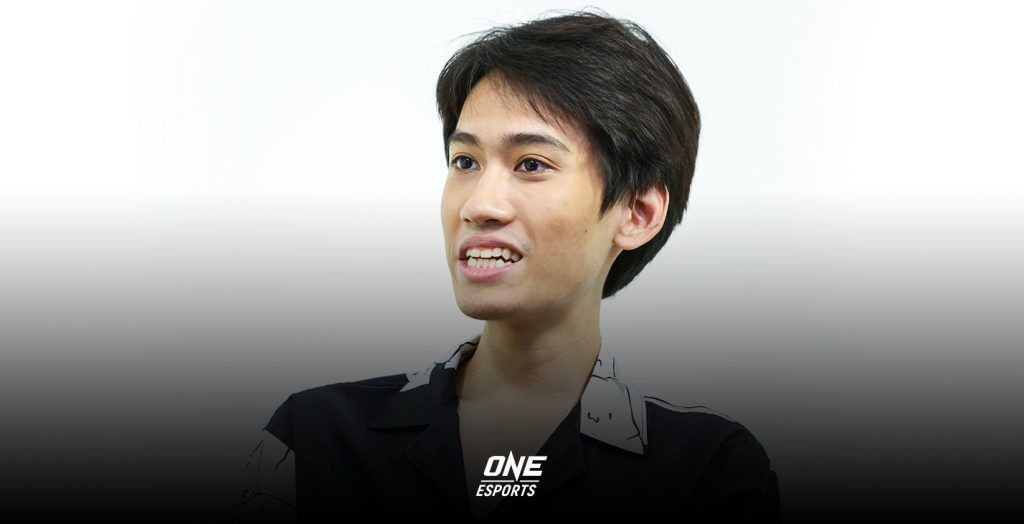 "Actually, when I started playing, I didn't expect to be famous. When I started playing RoV, there was a national competition at that time. I started small. First [I played] at the provincial level, then it was national level, and before I knew it I successfully represented Thailand," he recalled.
Many people would consider Krit as a very fortunate man for his line of work. He plays games for a living, but has never caused any trouble for his family because of it. His father and his mother are always ready to support their beloved son.
"My family is quite open and supportive, [although occasionally] there are some things that they disagree with. I'm not really an expressive person, so they just trust me in doing what I want to do."
---
I think I have to be brave.
Whenever we talk about adult perspectives on gaming, it's often negatively perceived. In the eyes of conservative parents, children investing their time in gaming translates to having no future when they grow up.
In Thailand, this became even a touchier topic since esports emerged in Thai society. It's especially difficult, because it's practically impossible to predict the future of the esports industry.
But Krit sees esports as something new that parents may not yet understand, so he chooses to explain and compare it with something that his parents can clearly relate to and understand.
"We have to explain to our family that even if we graduate, work late, earn money for them, pay bills and all that, some streamers still earn six digits more than us," he said.
"I've started my career in gaming since I became a player and a streamer, and I think it's not bad for high school kids earning US$960 (THB 30,000) a month. They could earn even more as they grow into huge YouTubers."
There came a time when an 18-year-old Krit skipped a class at university to compete in a tournament. His decision is something few people would dare to choose at that point in their lives.
"I had to choose between reporting to the university and competing in the tournament. In the end, I chose to go to the game because I thought this would be a good chance to finally make a big jump. I've been playing my whole life in the top 10 of the competition. If I win the championship, I'll get a scholarship to study."
"I don't want to ask my parents to fund me for schooling," he said. "I explained to them that if I could win the tournament, I can earn enough money to sustain my studies until I graduate. I asked my parents to allow me to go to the game, but in the end I failed."
After that, Krit transferred to a new, more expensive university. Coincidentally, it was the time that saw the slow rise of esports. He was able to shoulder the cost when he became one of Thailand's representatives at the 2017 Throne of Glory tournament in Vietnam. His participation in the tournament doubled his followers and helped him make ends meet.
"[At that point] I didn't really know what I was going to do in the future; it just felt really good to hear all the encouraging cheers whenever I competed. After Throne of Glory, there were a lot of fans who wanted to know me. I remember tens of thousands of follows by the end of the games and I thought, 'Are we famous?' If we're this popular, we're going to have to do our best."
"My parents saw that we could do it. They were very happy and full of support. Whenever someone around me asks my parents if their child is okay, they just answer 'He's happy to be able to do what he wants and to build a reputation,'" Krit said with a proud smile.
---
Strategic time management works, whatever you do.
If you know are strategic with managing your time, you can surely succeed in whatever you do. It's a cliché that applies in the esports industry as well as any other — whether you are a player, a team manager, or a streamer.
This is especially evident in Krit's path to success.
"Ever since I was a kid, it has always been a matter of time. If I had homework to do, I'm going to set the goal of getting it done before I can play games. The later you finish, the less game time you get."
"For a day, playing from 8:00 to 10:00 is ideal to me. When I get home, I try to finish my homework from 5:00 until 7:00. Afterwards, I relax and play games as a reward to myself."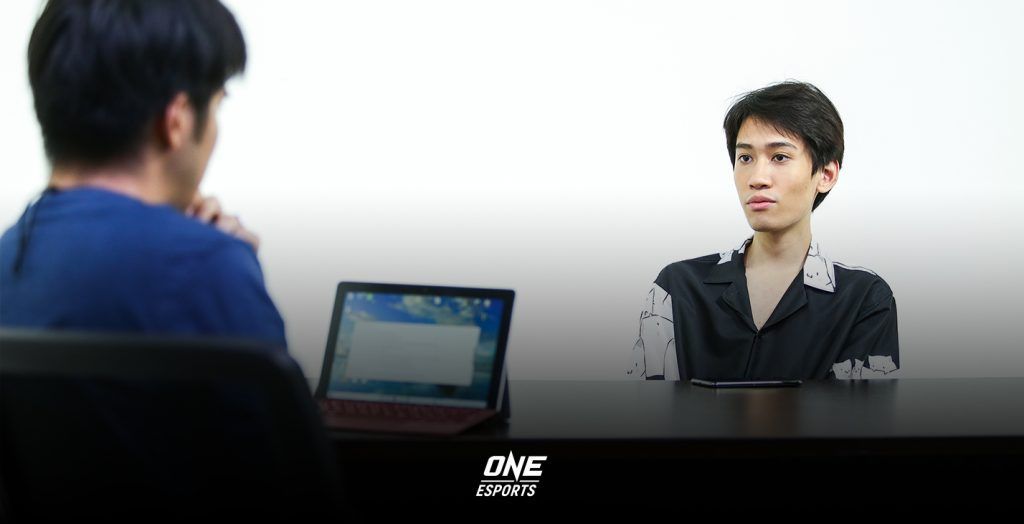 Work harder, play harder. Serving as an ideal example to many, Krit has made playing games one of his greatest motivations in life.
He always takes a break at the right time. Allocating time for other responsibilities gives him more time to play games. Despite being a gamer, his academic performance never fell behind, and because of this he even became popular not just inside the country but around the ASEAN region as well.
"People around us used to think that as gamer kids, we don't own a bright future. I'm not someone who just goes out there and proves anything like I owe it to anyone. I'll always behave well enough despite the popularity I have amassed. As a gamer and a YouTuber, you can earn your own money and help out your family. Times have changed," he said.
"Nowadays, people see my parents as good adults who did a good job raising children that grew up like this, which makes me always proud."
---
It's not just about having fun for days. It's about looking at it one day at a time.
Back in the early days of esports, whether it's the gamers, streamers, or content creators on YouTube, the path to success has not always been easy. There was always going to be a little bit of struggle.
Krit understood this and chose to persevere instead of giving up.
"At first I tried to do my best, but it didn't work out no matter how much time I gave to playing," he said.
"But if we try enough — just give it time — maybe one day you will succeed. This doesn't just apply to video games; it's about everything. For example, if you're willing to diligently read and finish a book, you'll get good grades in return. You may not see clear results in the beginning, but soon it will pay off."
"[Same goes for] streaming and making content for YouTube. I think these two things are well-connected. The gameplay videos that we stream can be edited and uploaded to YouTube as new and even better videos."
Earlier this year, Krit launched his personal business in New York, venturing into fashion under the brand name "KIT." In addition to clothing, his shop includes accessories like waist bags and crossbody bags. He intends to release designs not just based on what he likes, but also to convey that these can be used by not just by gamers but by anyone.
"Making fabrics can be difficult because I have to set up a team to run a dedicated clothing business. But this is according to my plan. The main thing that's going on in this business is that I want people to agree that esports isn't just about games. It can be related to other things as well."
In the meantime, Krit has become an official streamer under Facebook Gaming for different online channels, taking his esports career to the next level.
"Becoming a Facebook Gaming streamer, I see it as a highly competitive and fast-growing platform for job sales or future growth. Of course, Facebook is already number one when it comes to streaming."
---
One foot onto the actors' path.
In addition to his career in esports and personal business, Krit has also become an actor. When invited to film "Mother Gamer," Thailand's first esports film, he immediately accepted it. The movie is directed by Yanyong Kuruangkura and stars Phiyada Akkraseranee and Bangkok48's Weeraya Zhang.
"I'm excited to be a part of the first esports film in Thailand. My role in the story is to be one of the players in the higher team, a team that is very serious and professional."
"The film reflects that our home country is becoming more interested in esports than ever before. Adults have seen the importance and progress of the game industry which led them to wanting to make a movie out of it. Hence, 'Mother Gamer' was born."
"Personally, I see working in the movie as a refreshing experience, but if you want to work in this field now, there's a lot you need to do to become successful. I'd like to leave my career in stardom to Mother Gamer for now, because it's fun to see and work with the top actors in Thailand and then see my first movie come into fruition."
---
Adhering to corporate social responsibility.
Krit sees everything that he does must always come with social responsibility.
For instance, his role in Mother Gamer as Ohm gives everyone a taste of what it takes to get through the esports industry. More importantly, the movie wants the viewers to understand the dynamic relationship between a parent and a child who are so eager to step into the esports scene to be as successful as already-established athletes.
"In Thailand, esports is something new. It's not fully accepted yet. There are some people who see it as a ridiculous profession, but as the industry enters the modern era, you start to realize that esports plays a[n important] role here. If you're opening your career to the possibility of esports, maybe one day your career will be built around it."
"I think 'Mother Gamer' will change people's minds on esports because it explains the ways and difficulties [involved in] this industry. It doesn't come really easy — you need to put in a lot of dedication, time, and strength. Not to mention, esports can also be a career that can make people earn a lot of money from a young age…"
If life was a ten-step ladder, Krit sees himself standing only on the seventh step. Despite his flawless reputation, Krit sees everyday as an opportunity to learn something new, from something as small as fixing bugs to developing.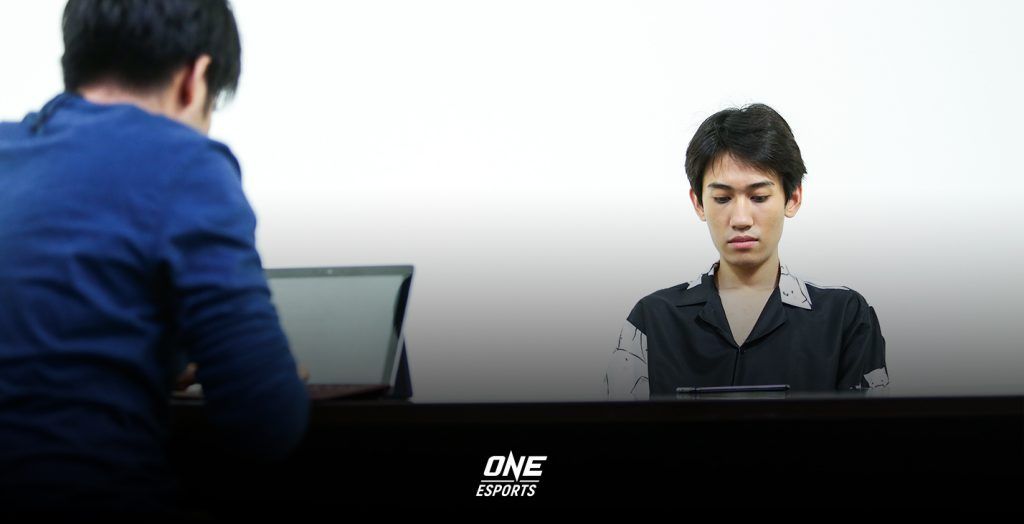 "I think we shouldn't set the highest targets, because if we do that, we're not going to develop. But if we can find flaws in ourselves, we can keep improving. I feel good about it all the time in my games. I've always been a good role model for society."
"I'm not busy gambling. I don't stream rudely. I'm glad to follow my guts all the time, and I like it to have a standard that doesn't hurt people or use words that hurt people."
"If [my style of streaming] makes people enjoy our streams, then it's already considered as entertainment and it's going to keep people watching us for a long time."
READ MORE: Vietnamese actress Hoàng Yến Chibi is secretly a Master-rank Arena of Valor player