We're already more than halfway through the AWC 2021 Group Stage, but the Arena of Valor competition is just heating up.
Team Flash (FL) support player FL ProE explained what he thinks of Indonesian representatives Dewa United Esports (DEW) after facing them for the second time around during the Group Stage Day 5.
FL ProE analyzes their games against Dewa United Esports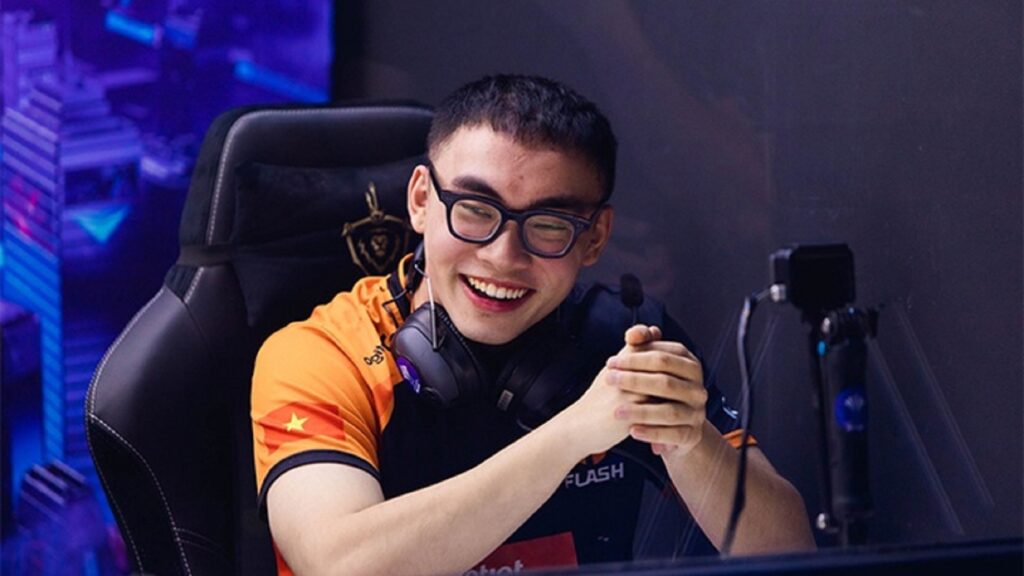 The Arena of Valor World Cup (AWC) Group Stage Day 3 saw a one-sided best-of-two (BO2) series between Team Flash and Dewa United Esports, where the latter took down the 2019 defending champions with a 2-0. However, Team Flash turned the tables around on Day 5 and finished their rematch series with a flawless 2-0 against DEW.
"We played poorly against them during the first time so we lost," explained Trần "ProE" Quang Hiệp. "However, this time around, I was better and avoided any silly mistakes."
He even made an intriguing analogy for their Indonesian rival.
"When DEW beat us, I thought they were sharks. However, in this match, they are just fish fries," said FL ProE.
Additionally, FL ProE claimed that the turret ban meta will be used for a long time in the tournament.
---
---
Team Flash's performance so far at the AWC 2021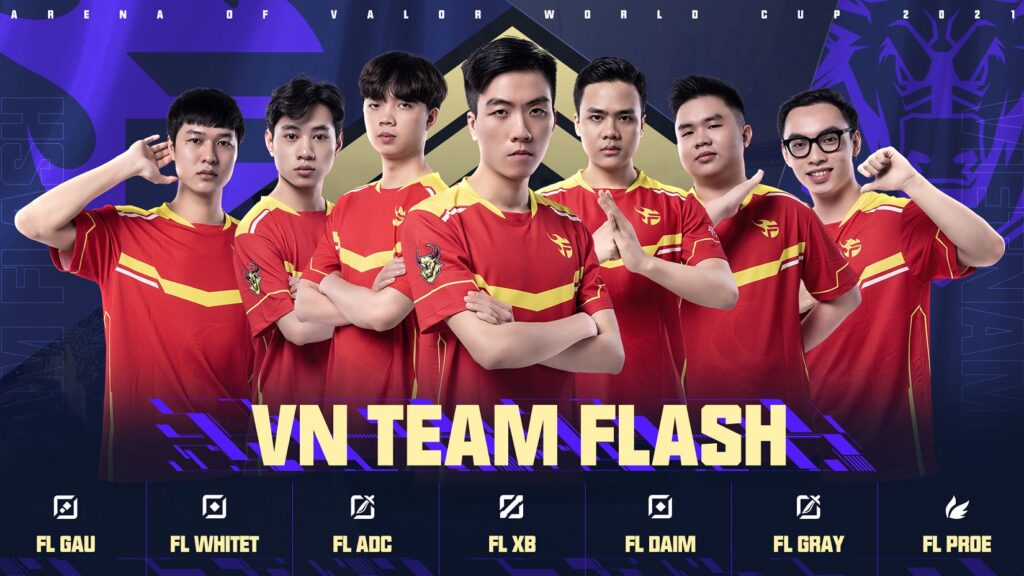 After losing to DEW for the first time, Team Flash had a convincing 2-0 victory over the 2020 Arena of Valor International Championship (AIC) winners MAD Team (MAD). The team seemed to have gained a solid mentality for the rest of the competition since then. They are in second place at the Group A standings, just a bit behind Buriram United Esports (BRU). If they keep up their streak, they will advance to the Knockout Stage.
Team Flash will go on rematch BO2s against MAD Team and Buriram United Esports on Day 7 of the AWC Group Stage.
Fans can catch all the action which will be broadcasted live on Garena's official YouTube channels.
READ MORE: AWC 2021: Schedule, brackets, teams, format, and where to watch