Arena of Valor's marksman hero Tel'Annas is getting a new skin, and it comes with a ton of amazing particle effects and a cute kitty familiar.
Aside from her cat companion, Dimension Breaker Tel'Annas can change the appearance of siege minions into vehicle-riding felines that may be too irresistible to kill.
The skin presents Tel'Annas as a dimensional guardian that has been corrupted by the shadow. It is made for purple lovers, with the ageless archer sporting a purple sailor uniform with her glowing hair dyed in the same color.
---
---
Data-mined footages from King of Boss shows the skin looking almost ready to launch on the servers.
Her recall briefly shows another Dimension Breaker skin featuring the pistol assassin Violet. Tel'Annas' recall pops a school locker out of nowhere, and drops a stuffed toy which seems to be Violet's. Violet then shows up on a 2D speech bubble asking for help over the phone, and Tel'Annas responds by picking the plushie and hopping into the purple portal.
The Divine skin Dimension Breaker Violet was released last year, and while it doesn't transform creeps into cute cats, the skin changes the Friendly Tower Display into holographic versions of her in different poses.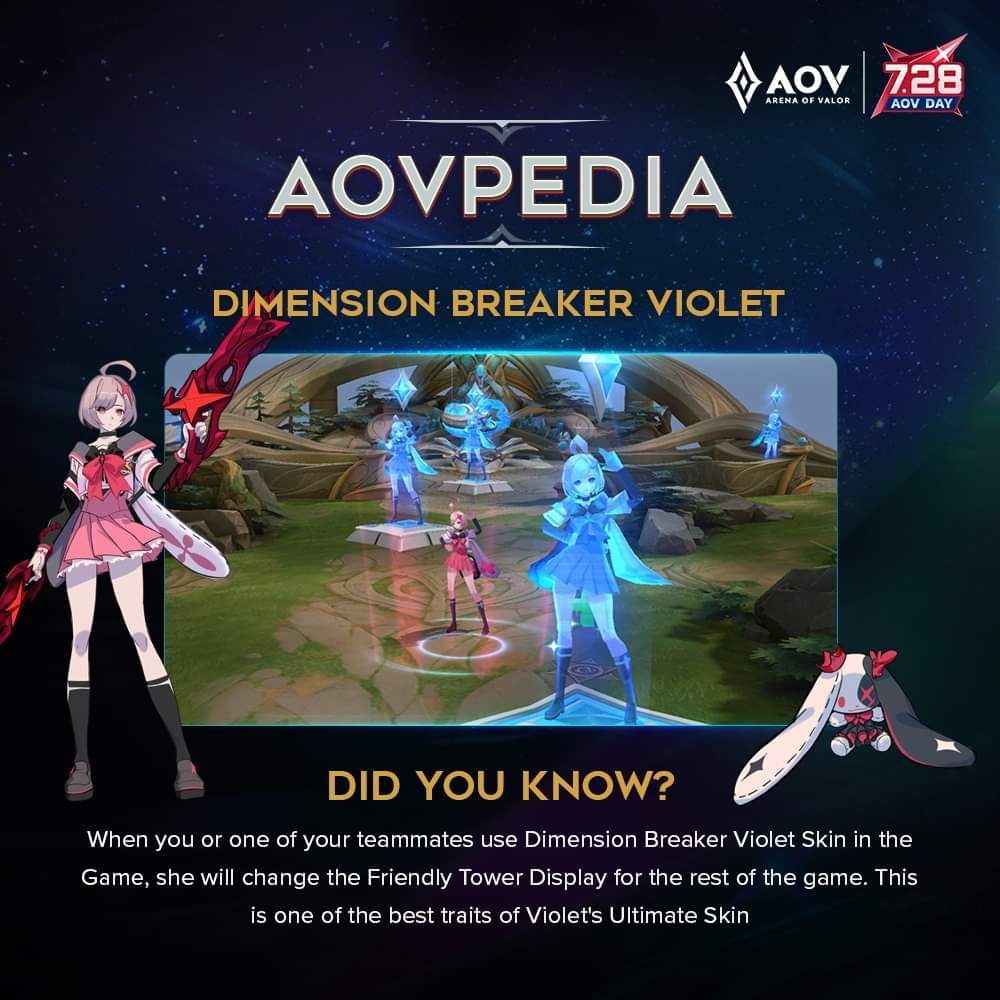 Meanwhile, Dimension Breaker Tel'Annas does not have an official release date yet so fans will have to wait a bit more to try her out on the arena.
READ MORE: LoL's K/DA vs AoV's Sensation skins: Who's the best girl group?