Only one Thai representative remains at the AWC 2021 competition and Bacon Time Moowan wishes nothing but the best for this team.
Bacon Time Moowan sends a message of encouragement to fellow Thai team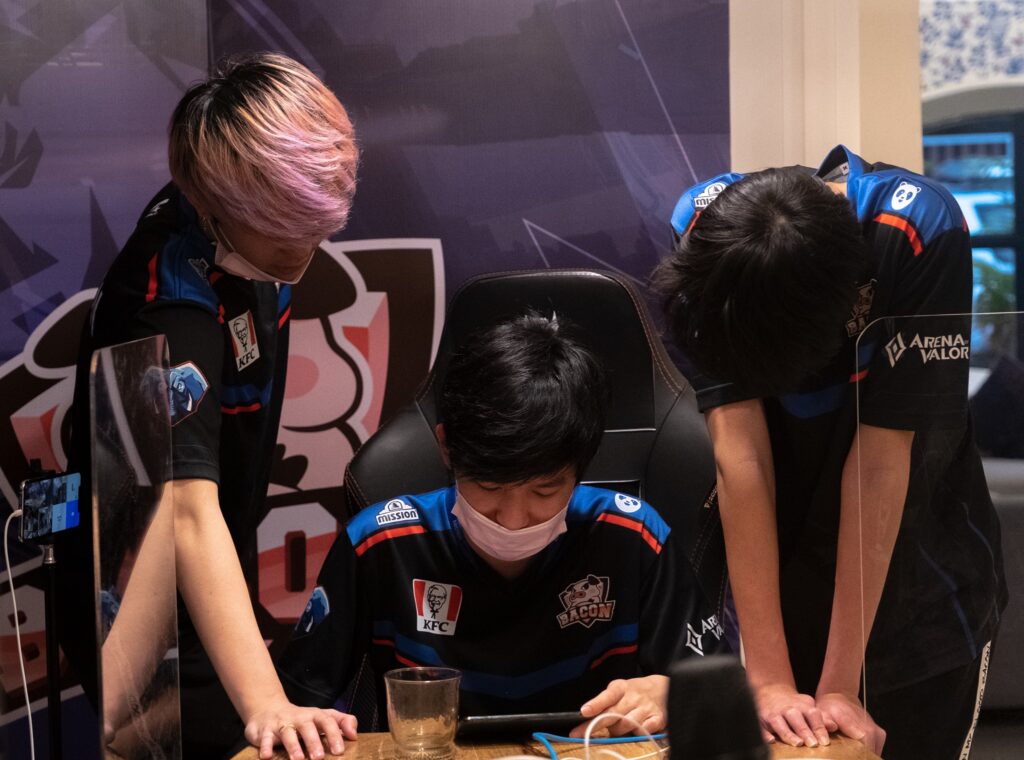 After experiencing a crushing loss to Arena of Valor International Championship (AIC) 2019 winners MAD Team, Bacon Time's Abyssal Dragon laner Metasit "Moowan" Leelapipatkul sent a message of encouragement to his fellow Thai players at the Arena of Valor World Cup (AWC) 2021.
"To Buriram United Esports and Talon, please continue fighting for the first place. Please bring the AWC championship back to Thailand," said Bacon Time Moowan on his Facebook page.
Buriram United Esports has been knocked out of the competition, leaving dtac Talon Esports the only Thai contender left at AWC 2021.
Bacon Time, too, had been eliminated by MAD Team during the AWC 2021 Quarterfinals. The Taiwanese team dominated the best-of-five series with a 3-1 score.
Bacon Time Moowan admitted that he still can't figure what happened with his team during the international tournament.
"We played aggressive team fights and avoided making mistakes," he said. "Then all of a sudden, before we even knew it, we were out of the competition. I don't know what happened to us."
Bacon Time Moowan also apologized to all his supporters, and said that their loss would serve as a learning experience for the whole team.
---
---
Bacon Time's performance at AWC 2021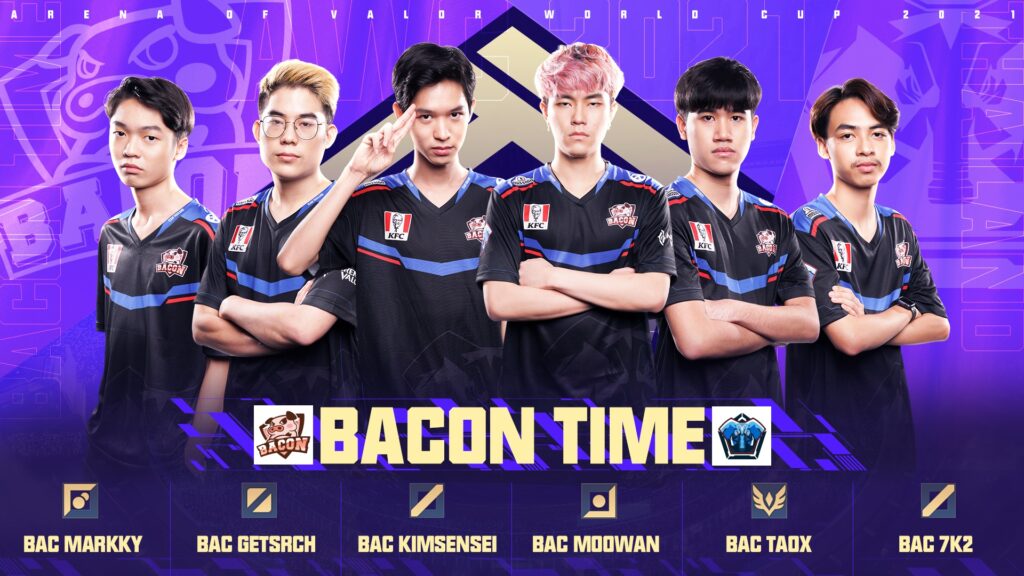 Coming into AWC, expectations were high for RoV Pro League (RPL) 2021 Summer champions Bacon Time.
They popped off all throughout the tournament's Group Stage by maintaining a perfect 12-0 record against Malaysia's UndeRank, Indonesia's ArchAngel, and Vietnam's Saigon Phantom.
They struggled when the Knockout Stage started, losing to Taiwan's MOP Team and MAD Team 3-1 in both series.
We'll be seeing Bacon Time at the upcoming RPL 2021 Winter regular season which will likely start in August.
READ MORE: AWC 2021: Schedule, brackets, teams, format, and where to watch