Spend the next two weeks unraveling the mystery behind Apex Legends' favorite interdimensional skirmisher. The "Voidwalker" event arrives tomorrow, September 3.

The Voidwalker storyline revolves around the discovery of an old Project: Wraith facility in Kings Canyon by the Syndicate's construction crews. Inside the defunct research site, you'll find a prototype portal that you can use for strategic positioning in-game. It also works as a quick escape route that lets you reinitiate skydive. Exploring the area will also reveal "hidden lore details," according to EA.

---
---
Voidwalker also features a new limited-time mode called "Armed and Dangerous," which limits in-game weapons to just snipers and shotguns. Loot will be few and far in between in this mode, so grab whatever you can get.

Other special features for the event include:

Event challenges that reward exclusive skins and Wraith-themed content
Double XP for Top 5 finishes and wins throughout the September 6-9 weekend
Themed cosmetics available for direct purchase on limited and scheduled availability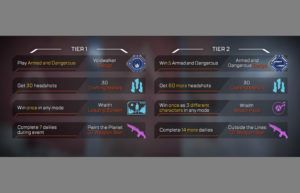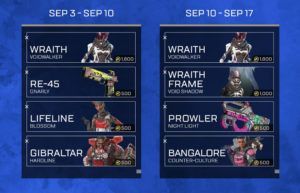 EA has also teased six new legendary items that are going to be added to the game's core loot pool. Players can get an early look by checking the special offer in the direct purchase store during the event period.

Learn more about Voidwalker straight from Electronic Arts' official announcement.
READ ALSO: Gambit Esports establishes its Apex Legends roster