Respawn Entertainment launched a new limited-time event for Apex Legends today called The Iron Crown. The event introduces a new solo queue mode, as well as 24 new epic and legendary cosmetic items.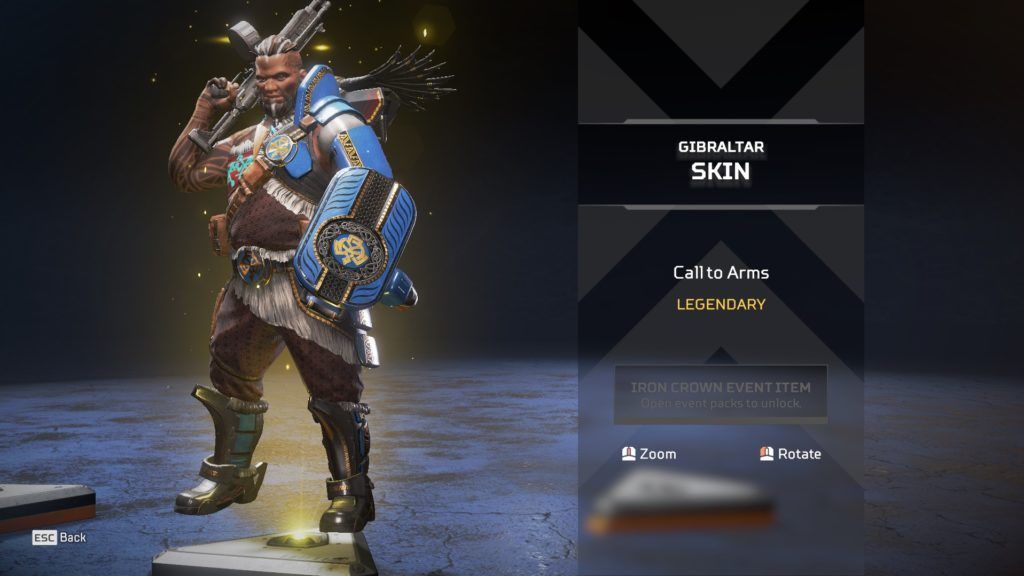 Unfortunately, these items are only available through Iron Crown packs, which each cost 700 Apex coins (US$7). Each pack you open will have either an epic or legendary item and, fortunately, you will never get duplicates.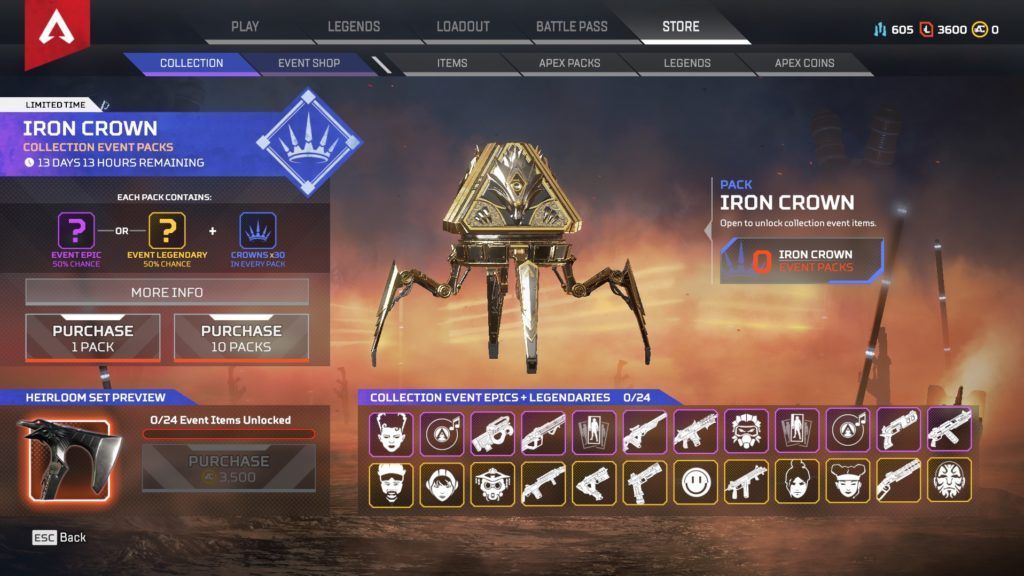 You can get two Iron Crown packs for free by completing a pair of challenges: racking up 25,000 damage and knocking out 20 daily challenges.
This means that you need to buy 22 packs — a minimum of US$140 — to complete the set.
Collecting all 24 cosmetics will let you acquire the Raven's Bite, a special heirloom melee weapon for Bloodhound. However, Respawn won't just give you the Raven's Bite, you'll have to hand over another 700 Apex Coins (effectively US$35) to purchase it.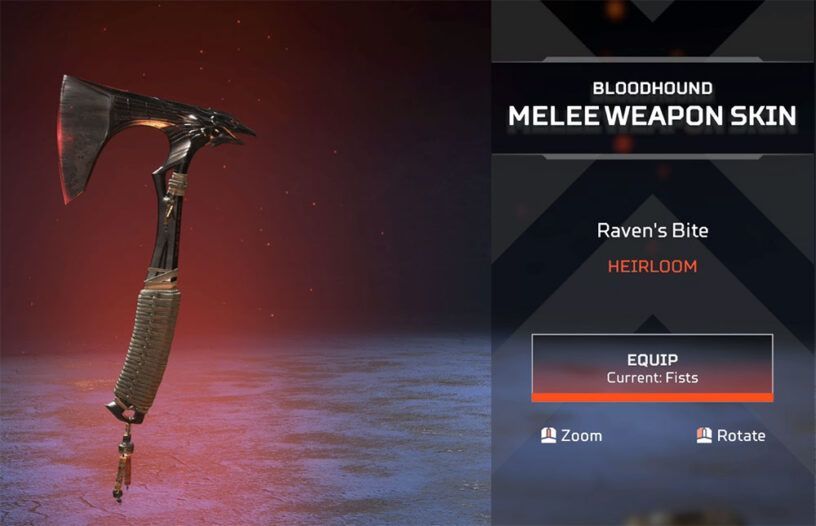 That means to unlock everything the Iron Cown has to offer, you'll need to spend a minimum of US$175.
Unsurprisingly, the Apex community is not happy about the cost of the limited-time cosmetics, with players taking to the Apex Legends subreddit to vent their frustrations.
Redditor, HerpMcHerp called the event "one of the biggest RNG paywalls I have even seen in a game to date."
READ MORE: Microsoft, Nintendo, and Sony agree on a new loot box policy