Tencent's mobile MOBA title Arena of Valor (AoV) has just confirmed a collaboration with Japanese television series Ultraman.
The iconic superhero is coming to Arena of Valor as a hero skin. During the collaboration, players will receive a free Ultraman skin for Florentino while another will be given away for Ryoma through a lucky draw.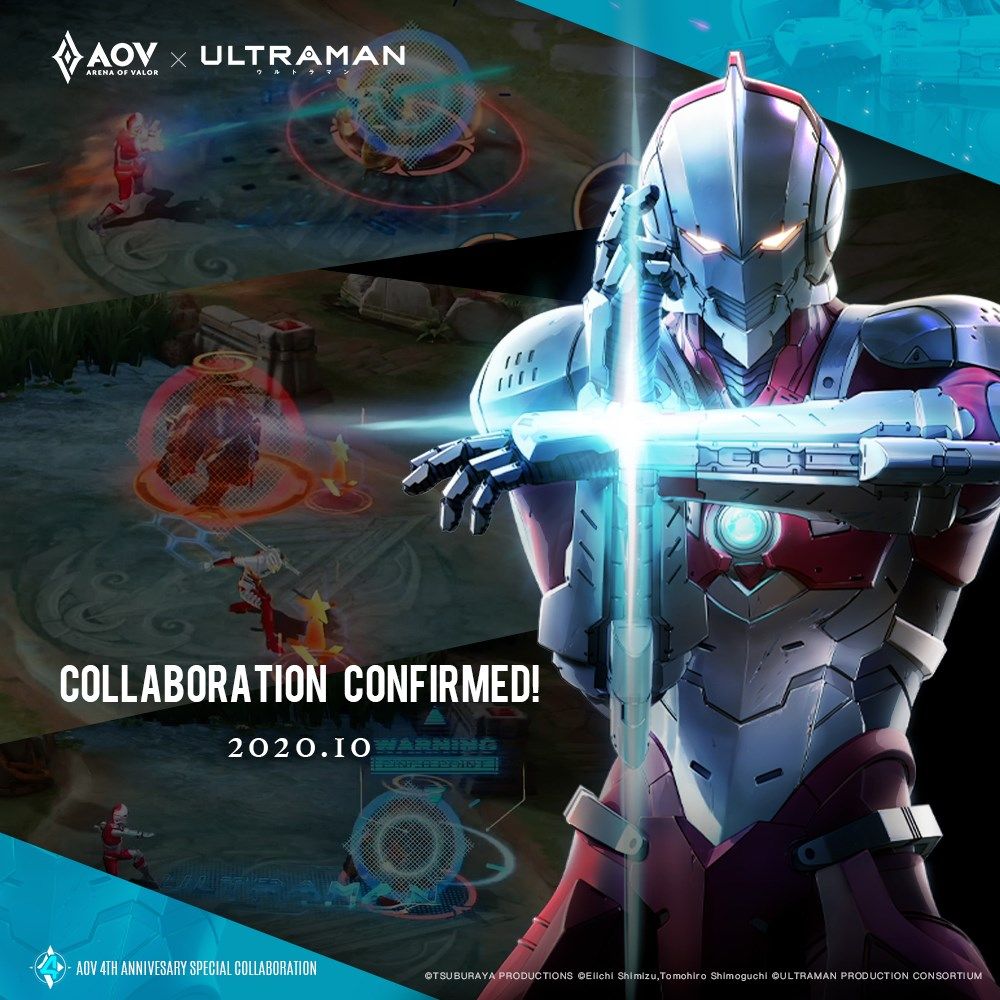 In a short video released by Garena, the two skins were showcased, with Florentino as Ultraman and Ryoma as Seven. Scenes from Netflix's Ultraman adaptation were shown throughout the skin spotlight.
The latest Ultraman original series on Netflix is about Shinjiro, the son of Shin Hayata, who has protected Earth from destruction caused by the aliens. After training hard and passing various tests, Shinjiro and his colleagues finally obtain the task to protect all Earthlings from potential dangers.
These Ultraman and Seven skins will be coming to AoV in-game soon. Additionally, players will also be presented with various events and challenges, all related to this collaboration with Ultraman.
The AoV x Ultraman event will commence on October 31.
---
---
AoV's social media accounts teased about the upcoming event earlier, posting a mysterious photo that says "Aliens are coming The next step AoV?"
This is just one of the many surprises that the game has in store for its players as it celebrates its four-year anniversary. What could be Tencent and Garena be up to next?
READ MORE: Vietnamese actress Hoàng Yến Chibi is secretly a Master-rank Arena of Valor player