Japanese Street Fighter pro, Keita "Fuudo" Ai, has finally tied the knot with popular gravure idol and long-time friend, Yuka Kuramochi.
---
---
While this picture showing a distraught Fuudo and a picture-perfect Yuka might make it look like the two are worlds apart, the pair have actually been friends for years, having first met at an arcade.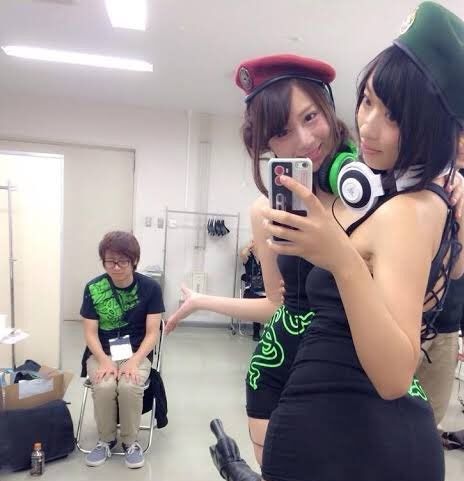 "Players who are now pros like Daigo Umehara and Tokido came too. I was watching these great players get together and compete, and that's where we became friends" said Kuramochi.
As the couple has credited Street Fighter IV with the start of their relationship, Kuramochi has labeled their marriage as a "CapuKon," a combination of Capcom and the Japanese word for marriage, "Kon."
READ MORE: Street Fighter V: Arcade Edition fighters to get all-new, all-free athletic uniforms in December