Could a Le Sserafim and Overwatch collaboration be in the works?
As the K-pop group Le Sserafim tantalizes fans with their upcoming digital single, "Perfect Night," they've been discreetly dropping clues about a potential partnership with the popular video game by Blizzard Entertainment.
---
---
Le Sserafim and Overwatch collab: 3 clues confirming it's in the works
The Overwatch logo on the pink Cadillac's trunk
On October 11, HYBE Labels released a short animation featuring a pink Cadillac driving along a track.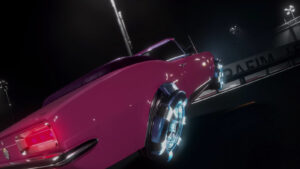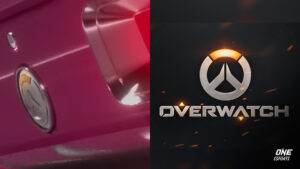 Observant fans quickly noticed a familiar logo on the car's trunk. Upon closer examination, it was confirmed that the video briefly displayed the Overwatch logo.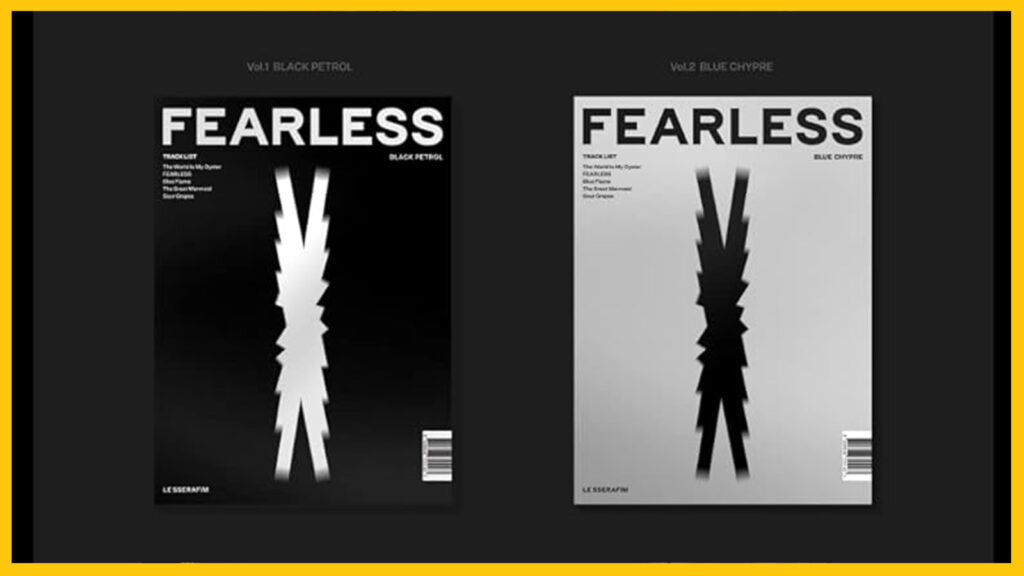 The Overwatch logo is easily recognizable with its sleek, futuristic design. It features a bold, angular, and stylized letter "O," resembling a globe, with the top half of the "O" intentionally omitted.
This logo is primarily white, adorned with a slim, vibrant orange border along the edges of the "O."
Le Sserafim Sakura's emoji
On the social media platform Weverse, Sakura, one of the K-pop group's vocalists, dropped a video game emoji in response to a fan's request for a hint about Le Sserafim's comeback.
This mysterious clue suggests that their upcoming concept or song might feature a popular video game.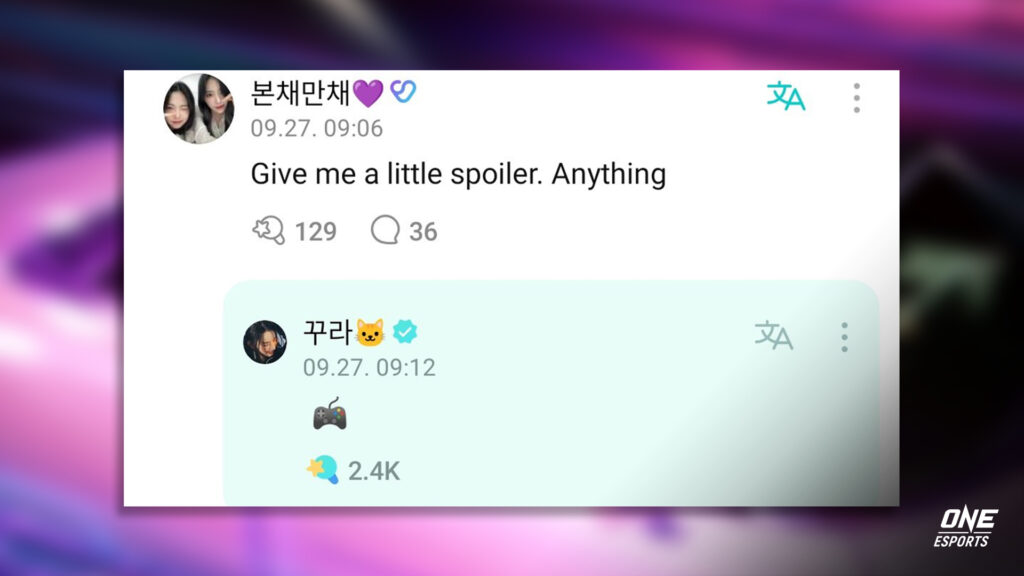 Sakura's choice of emoji was particularly fitting, given that she is the most avid gamer among the group's members.
Much of her free time is dedicated to playing video games, and she owns a gaming PC, a PlayStation 4, and a Nintendo Switch.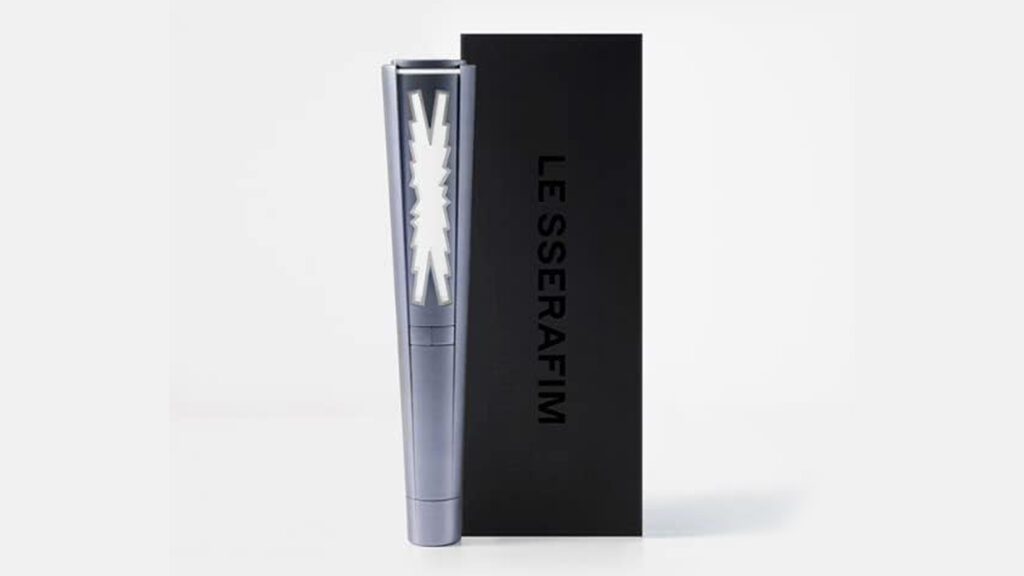 Additionally, she has showcased her gaming skills on her YouTube channel by playing titles like Fortnite, Fall Guys, and Genshin Impact.
Perfect Night concept photos provide strong evidence of a Le Sserafim and Overwatch collaboration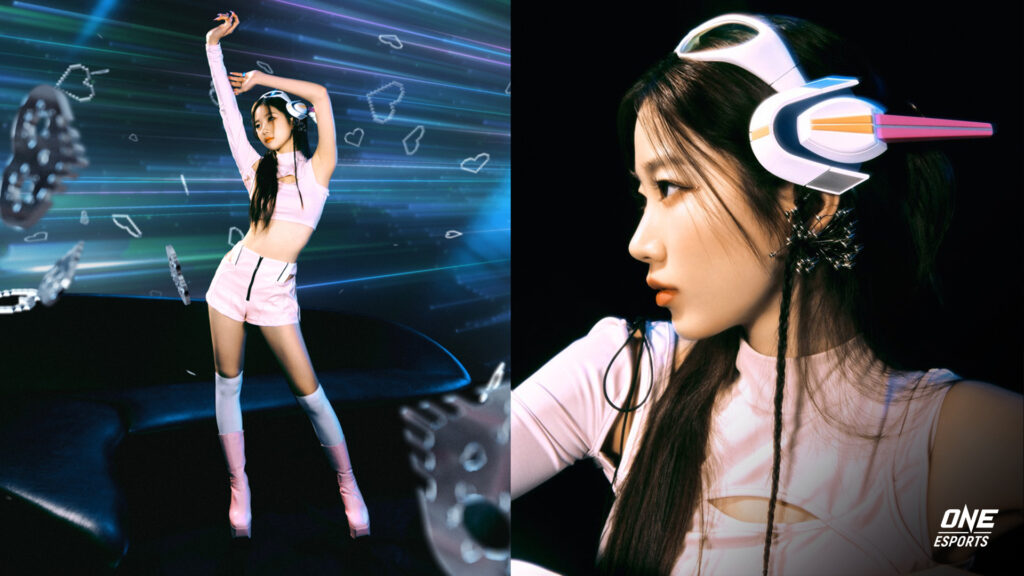 Source Music released captivating concept photos for the group's first digital single, "Perfect Night." These images were truly exceptional, but what grabbed the attention of Fearnot, Le Sserafim's dedicated fan club, was the headgear worn by some of the members.
Sakura and Kazuha dons D.Va's iconic MEKA headset, the highlight of the Gentle Monster x Overwatch 2 Project. This unique collaboration between the eyewear brand and video game title features Tokki exclusive eyewear, a detachable D.Va figurine, an Overwatch 2 free in-game item redemption code, and an exclusive D.Va gaming skin for in-game use.
Additionally, in the background, you can see Sombra's hack sign, which is a unique skull-shaped icon with a purple circuitry design, which appears when she disrupts and disables enemy abilities.
These striking images, strongly suggest that a Le Sserafim and Overwatch collaboration is in the works!
Le Sserafim is a Korean girl group under Source Music, comprised of five members: Sakura, Chaewon, Yunjin, Kazuha, and Eunchae. They made their debut in 2022 with the song "Fearless," which quickly became a hit. Subsequently, the group continued to release chart-topping tracks, including "Antifragile" and "Unforgiven."
Overwatch is a highly popular team-based first-person shooter video game developed and published by Blizzard Entertainment. It was officially released in May 2016 and has since gained a massive following worldwide. The game is set in a futuristic world where players take on the roles of various heroes, each with unique abilities and skills. Overwatch is renowned for its fast-paced action, strategic gameplay, and emphasis on teamwork.
In October 2022, Blizzard Entertainment introduced Overwatch 2, which serves as a sequel and successor to the original 2016 version of the game.
Just a heads up, some of the links on ONE Esports are affiliate links. This means if you click on them and make a purchase, we may earn a small commission at no additional cost to you. It's a way for us to keep the site running and provide you with valuable content. Thanks for your support!
READ MORE: Exclusive: Knite's fashion secrets and how they never go out of style