The regular season has wrapped up for the League of Legends European Championship (LEC) Spring Split, and the top six teams will now fight it out in the playoffs.
---
Format
All matches will be as a best-of-five series in a double-elimination bracket format.
The top four teams, G2 Esports, Fnatic, Origen, and MAD Lions, will start from winners' bracket while Misfits Gaming and Rogue will start in the losers' bracket.
The winner of the LEC Spring Playoffs will automatically qualify for the 2020 Mid-Season Invitational (MSI).
---
Teams
Here's what the leaderboard looked like at the end of the regular season (playoff teams in bold):
1. G2 Esports (15-3)
2. Fnatic (13-5)
2. Origen (13-5)
4. MAD Lions (11-7)
5. Misfits Gaming (10-8)
6. Rogue (9-9)
7. Excel Esports (7-11)
8. Schalke 04 (6-12)
9. SK Gaming (4-14)
10. Team Vitality (2-16)
G2 Esports
After dominating the season with a 15-3 standing, 2019 Worlds finalist G2 Esports (G2) are the clear favorites to take home the Spring title. Marcin "Jankos" Jankowski and Luka "Perkz" Perković have been standouts all season and if they can continue their high-level of play in the playoffs, G2 will be hard to beat.
---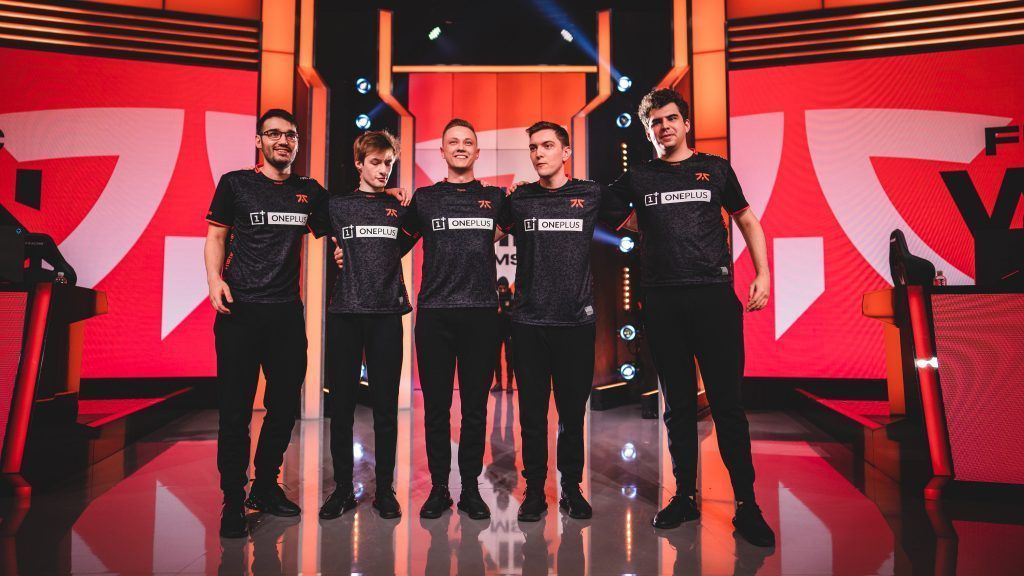 Fnatic
The veteran Fnatic team finished in second place with a 13-5 standing. The team won the 2019 LEC Regional Finals, and has experience playing at Worlds.
However, they struggled in both of their regular season games against G2, losing both, so they could be in trouble unless someone else can knock out the league leaders first.
---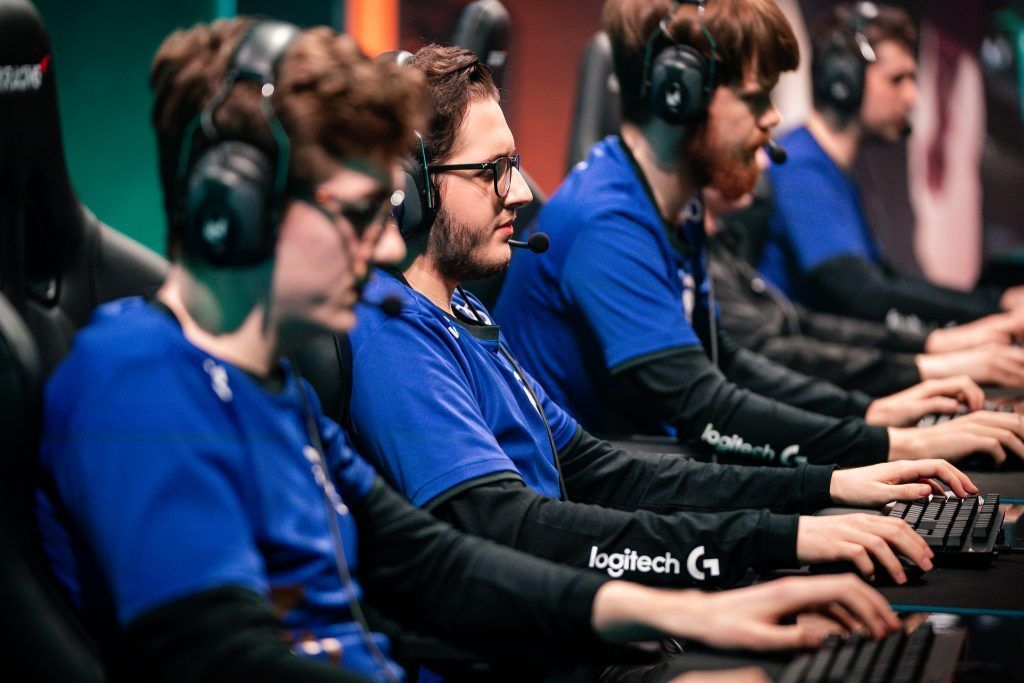 Origen
After finishing in eighth place in last year's Summer Split, Origen showed huge improvement this year, thanks in large part to the additions of Andrei "Xerxe" Dragomir, Elias "Upset" Lipp, and Mitchell "Destiny" Shaw.
The team finished tied second with Fnatic with a 13-5 record.
---
---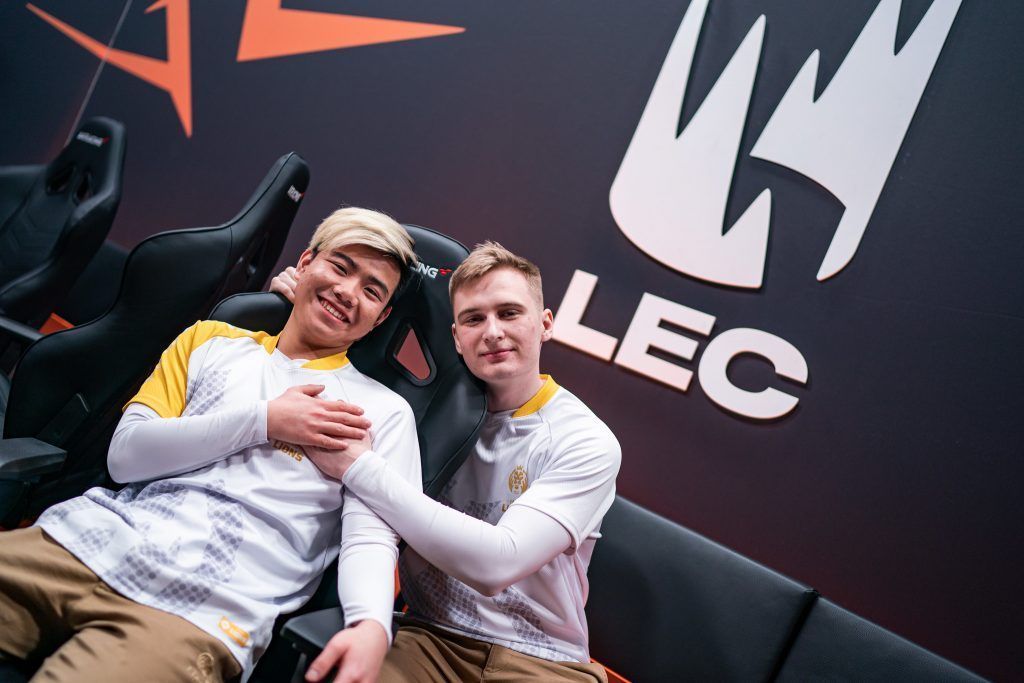 MAD Lions
Previously known as Splyce, Madrid-based team MAD Lions showed flashes of brilliance throughout the season with a couple of magnificent plays.
They ended with an 11-7 standing, securing the fourth spot in the Playoffs.
---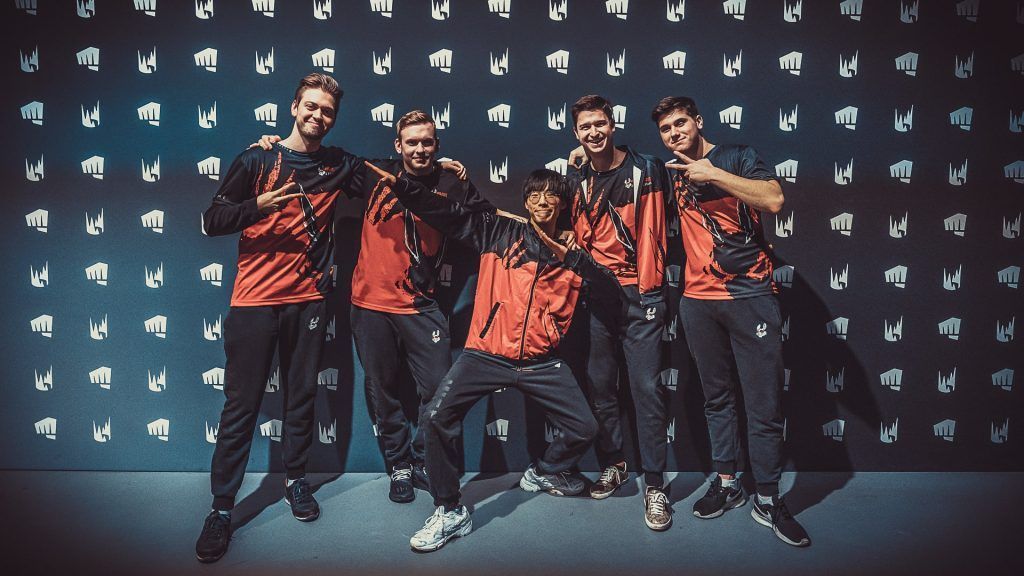 Misfits Gaming
Misfits had a rollercoaster season. The team started strong, and handed G2 their first loss of the season in Week 4, but limped to the finishing line, losing four out of their last five games, including a brutal loss to eighth place team Schalke 04 in Week 8.
Rogue
Rogue just barely made it into the playoffs with a 9-9 standing. The team struggled against better competition, losing all of their games to the top three squads. Like Misfits they also finished poorly, losing to both Schalke 04 and SK Gaming in Week 9.
---
Schedule
The LEC 2020 Spring Playoffs will kick off on April 3, with the semifinals on April 18 and the finals on April 19.
Round 1 — April 3-5
Round 2 — April 10-11
Round 3 — April 12
Semifinal — April 18
Final — April 19
For Round 1, G2 Esports and MAD Lions will face off on April 3, at 6 p.m. CEST (April 4, 12 a.m. GMT+8).
The Fnatic vs Origen match will take place the next day on April 4, at 11 p.m. CEST (April 5, 5 a.m. GMT+8).
Finally, Misfits and Rogue will face off in Match 3 on April 5, 11 p.m. CEST (April 6, 5 a.m. GMT+8).
---
How to watch
All games will be streamed live on the LEC Twitch channel, with full VODs uploaded on the LoL Esports YouTube channel.
READ MORE: The 10 most memorable League of Legends matches of the past