Is Radiohead's Modified Bear now canon? Apparently, it is.
Epic Games' Fortnite is at the forefront of trendy video game collaborations. From Moncler to Ariana Grande, the battle royale knows no bounds in its partnerships, but can the gaming titan tackle a project that goes against being a commercial success?
To commemorate the 21st-anniversary reissue of Radiohead's Kid A and Amnesiac albums under the portmanteau, Kid A Mnesia, the developer is giving out free Radiohead items in Fortnite.
With Radiohead being a longstanding bastion of the alternative rock scene since the 1990s, its diehard art-enthused fanbase may be rubbed the wrong way about the unexpected collaboration.
Frontman Thom Yorke and the band are icons of obscure artistry and have spent decades releasing music albums about social alienation and disdain for the corporate upper hand.
So why are they now featured in the multi-branded universe of Fortnite?
Radiohead's Kid A Mnesia is an innovative reflection of the band's past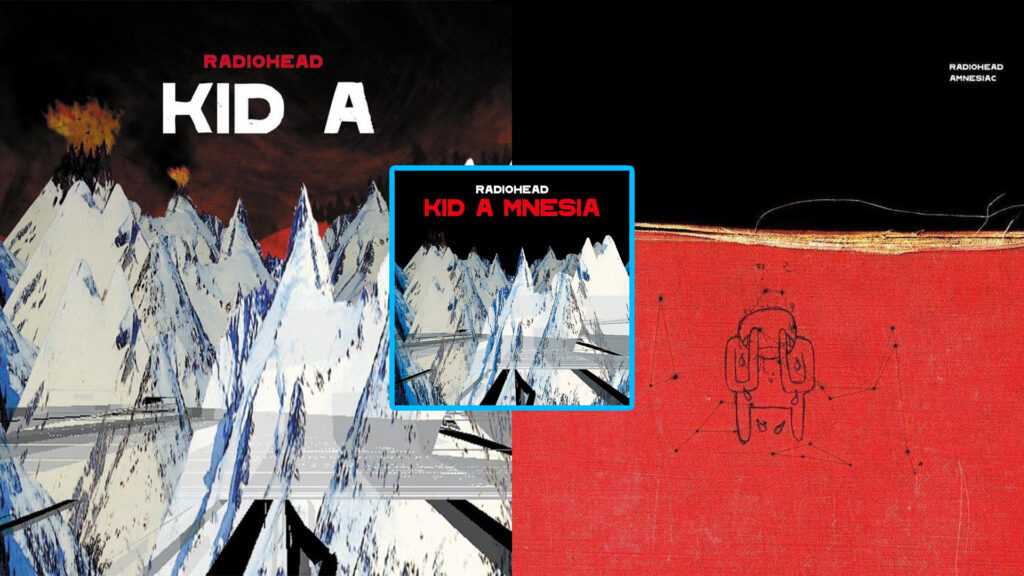 The legacy of Kid A and Amnesiac
As a fan of both Fortnite and Radiohead, I can honestly say that these oddball collaborations are what the band excels in.
Recalling the subtle addition of "Life In a Glasshouse" in Children of Men and "Everything In Its Right Place" as the early-morning anthem in Vanilla Sky, the band is a master at navigating through different mediums without compromising the message of its art.
With both albums more or less made in the same recording sessions, this period is cited as the turning point in Radiohead's music. Abandoning its alternative rock roots and diving headfirst into more experimental and electronic sounds, Yorke and the boys were evolving as artists.
Leaning towards making music rather than just being a popular band, they veered away from the limelight and utilized abstract visuals such as the Modified Bear logo from Kid A and the weeping minotaur from Amnesiac. This left fans and listeners immersing themselves in the albums' tracks.
The reissue dares to create a new experience for music nerds like me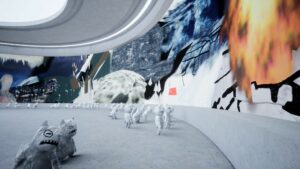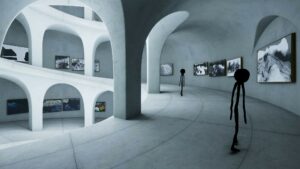 Now for the Kid A Mnesia album reissue, Yorke wanted to deliver a similar experience that featured more than just a third disk of b-sides.
Working alongside original album artist Stanley Donwood, producer Nigel Godrich, and a handful of computer artists and game developers, Yorke and his Kid A Mnesia crew constructed a virtual exhibition.
With their one guiding principle of "no new work" in mind, the team created interactive collages of 20-year old concept art and studio recordings, revitalizing the twin atmospheres of the classic Radiohead music albums.
The virtual experience was now complete, but how would Yorke and his creative troop send this seemingly esoteric work of art into the mainstream? With a little help from Epic Games.
---
---
The brilliance of Epic Games and the Fortnite x Radiohead collaboration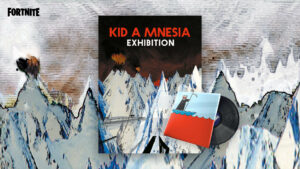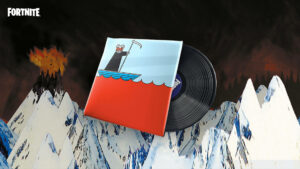 While the collaboration feels very much out of nowhere, Yorke cleverly summarized the deal in a PlayStation Blog post, with him and Donwood "finally persuading Epic Games to help us put it out to the world".
And Epic Games did exactly that.
The Fortnite creator became the official publisher of KID A MNESIA EXHIBITION and plugged the virtual experience into its weekly giveaway of free games.
In exchange, Thom Yorke became a Fortnite skin… just kidding.
How Epic Games is secretly the biggest Radiohead fan
Staying true to the band's holistic approach to art and music, Epic Games gave players the Fortnite x Radiohead collaboration for free under one condition: They had to download KID A MNESIA EXHIBITION.
Already winning the hearts of every diehard Radiohead fan in that one undeniable command, the publisher took it a step further with how the band was featured in the battle royale.
Rather than a gaudy Kid A pickaxe or a weeping minotaur back bling, Radiohead guested in Fortnite in the most Radiohead way possible, as lobby music and a loading screen.
The loading screen was a new take on the Kid A album artwork while the lobby music played "Untitled v1", an eerie snippet reminiscent of the title track.
Though it all seems anticlimactic, I believe that this is Epic showing their versatility as a collaborator. Whether it's LeBron James or some old English band that got famous for writing sad songs, it will always have a place in Fortnite.
I'm sure that this will likely go down in history as the most questionable collaboration that Epic and Fortnite have ever done, but as a fan of the band and the game, my mind still can't comprehend how these two worlds collided in my lifetime.
KID A MNESIA EXHIBITION is free now on PC via Epic Games until November 26.
READ MORE: Luxury fashion brand Moncler drops sleek reactive skiwear in Fortnite