Fortnite has upped the ante for its latest Limited-Time Mode, this year's iteration of Fortnitemares. Just added to its spooktacular, Halloween-styled aesthetic is a fittingly terrifying raid boss.

Enter: The Storm King.

In Fortnitemares, the Storm King Limited-Time Mode puts 20 players on the field to face off against the gigantic boss as it awakens and arises at the center of the island.

Players need to work together to destroy three weak spots on the Storm King's body before being able to deal direct damage. Meanwhile, hordes of zombies, falling meteors, and energy beams fired by the Storm King itself will keep you on your toes.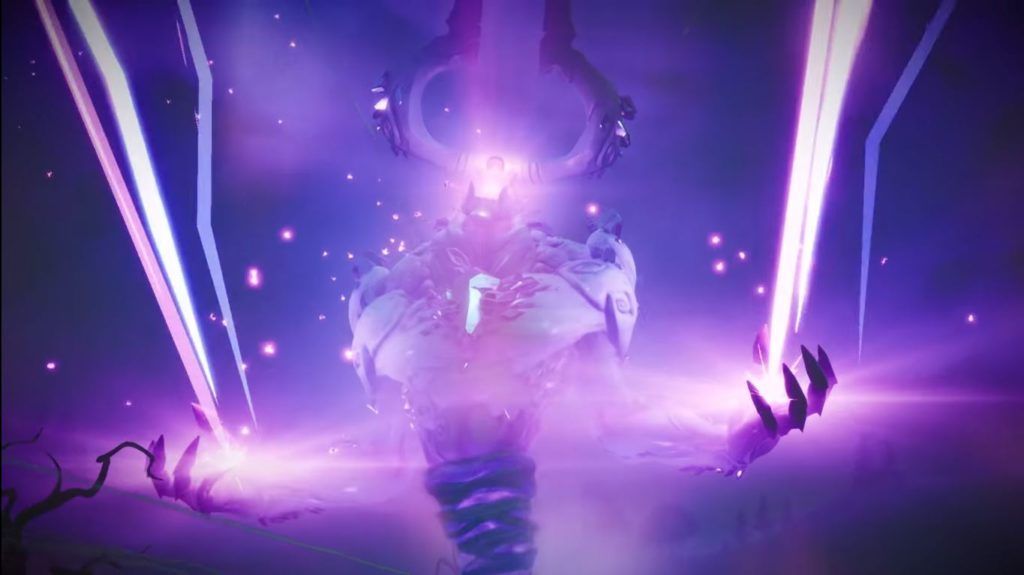 As if all that wasn't enough, a "daunting enrage timer" spices up the action further. Winners of the challenge will be rewarded with a Storm Sail Umbrella, among other Halloween-themed cosmetics.

The Storm King was first teased in the Fortnite Team's October 15 Roadmap for Fortnite: Save the World. Described as an addition to the co-op mode via the V11.20 patch, the Mythic boss was hyped as "the most challenging battle that Save the World has ever seen".

---
---
The Fortnitemares event also includes community-made challenges that enable players to unlock a variety of rewards.

Gun Fright, created by community developer BluDrive, is a 2v2 skirmish that drops you and a partner smack in the middle of a firefight.
Mansion of Power, made by Axel Capek, is a free-for-all that challenges you to be the first to five eliminations. The catch: your win streak is reset each time you get eliminated.
You can also gear up for the Halloween-themed event by heading straight to the Item Shop and grabbing Cryptic Curse Bundle.

Don't miss out on the Fortnitemares' thrills and chills. The limited-time event is ongoing until November 4.

READ MORE: Fortnitemares makes a haunting return on October 29