The first preview for the much-awaited "Big Update" for Dota Underlords features two new alliances, Insects and Healers, and four new heroes.
The Insects alliance includes three of the new heroes in Nyx Assassin, Weaver, and Broodmother, with Sand King also now an insect and has left the Savage alliance.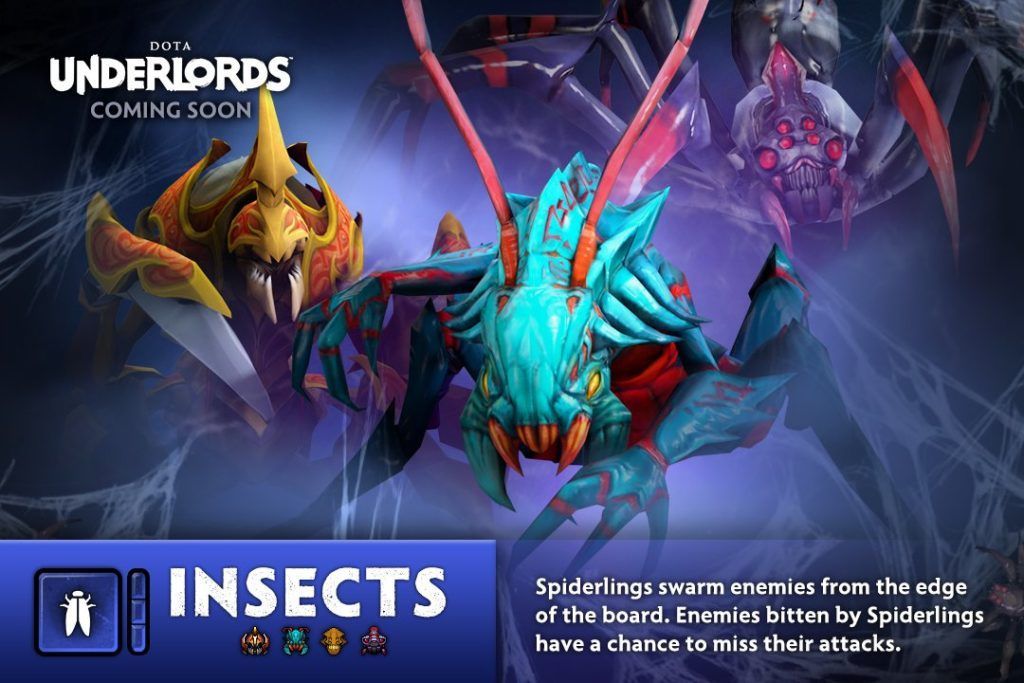 Players need three Insect heroes on the board to proc their alliance effect, which summons swarms of spiderlings from the edge of the board to bite enemies and cause them to miss attacks.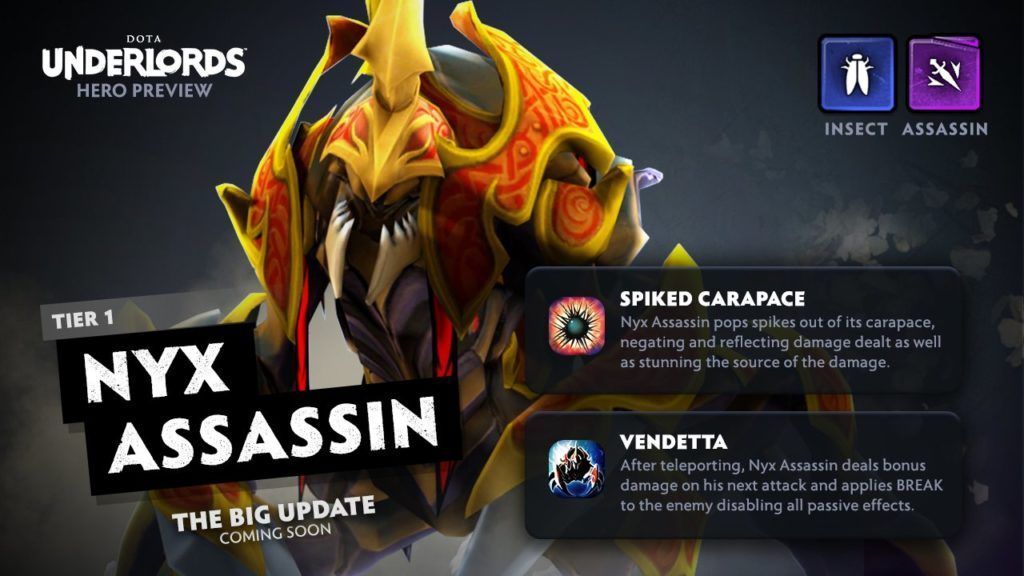 The first of the new Insect heroes is Nyx Assassin, who will be a tier one hero that also belongs to the Assassin alliance, as his name implies. His abilities include Spiked Carapace, which negates damage and reflects it back to its dealer while also stunning them, and Vendetta, which lets him deal bonus damage and disable all passive effects on his target.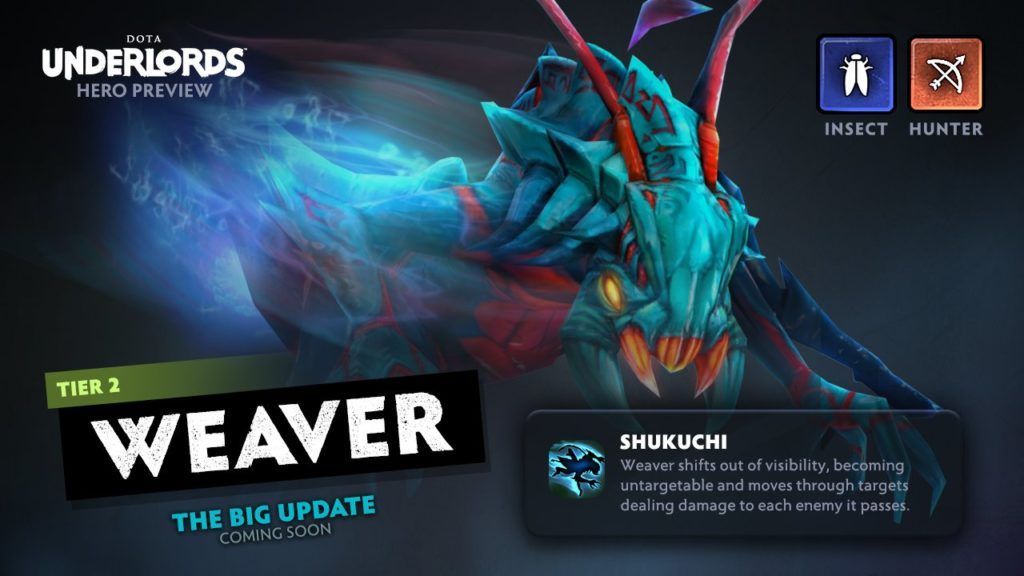 Weaver will be a tier two hero that also belongs to the Hunter alliance. He can use his Shukuchi ability to become untargetable and move through enemies, dealing damage to each one he passes.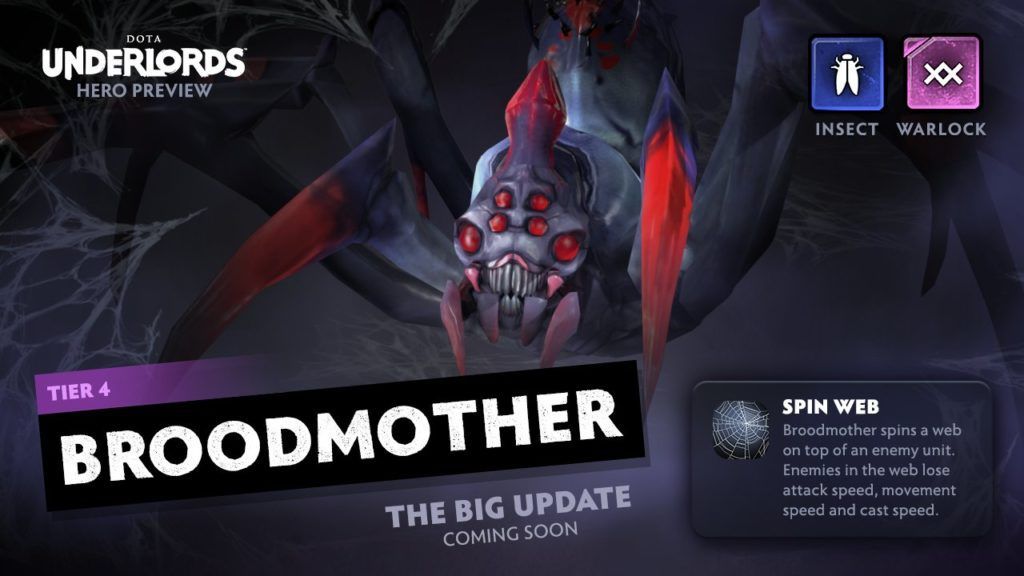 Broodmother will be the strongest Insect hero at tier four, while also belonging to the Warlock alliance. Her Spin web ability places a web on top of an enemy unit, with all enemies caught under it losing attack speed, movement speed, and cast speed.
---
---
Meanwhile, the Healer alliance will feature the other new hero in Dazzle, alongside current heroes of Enchantress, Warlock, Omniknight, and Necrophos.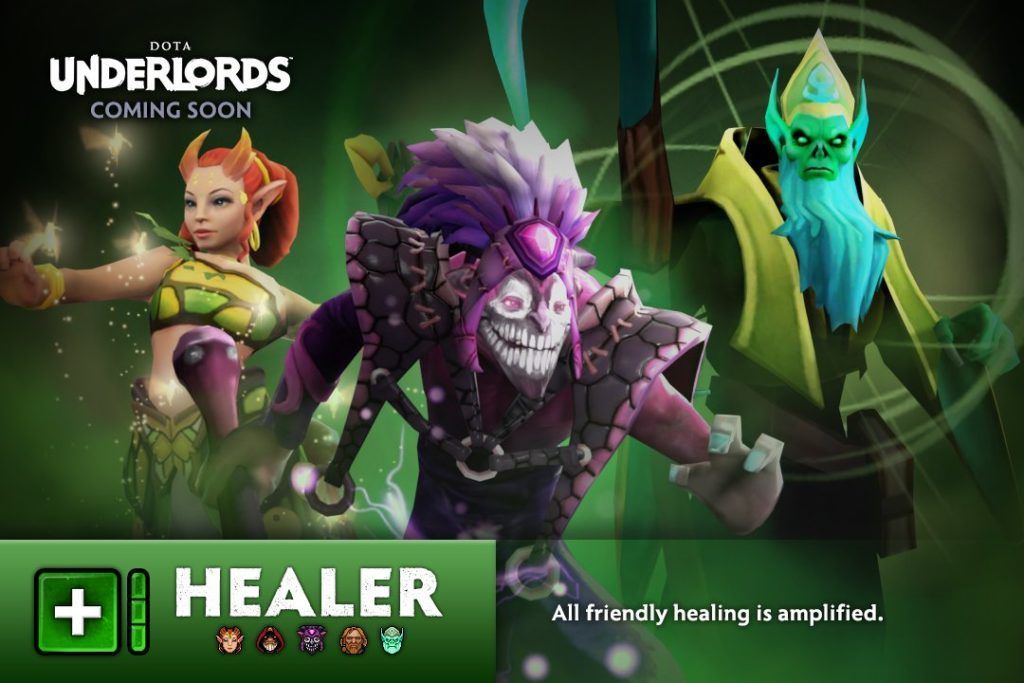 The Healer alliance effect amplifies all friendly healing and triggers when a player has three Healers on the board. While it has not yet been confirmed, it seems that the Healer alliance will be a tertiary allegiance for many of the existing heroes under it.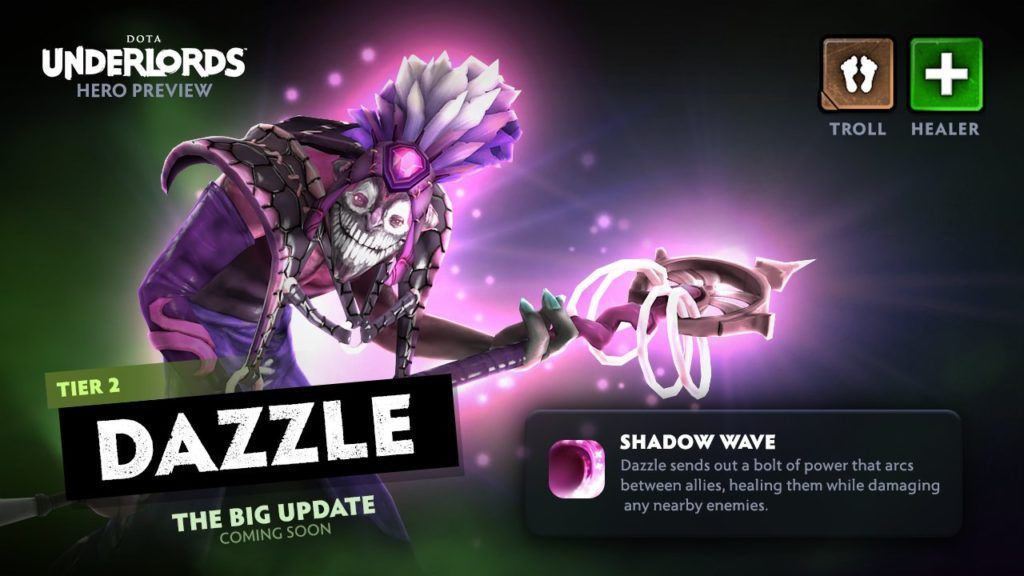 Dazzle will be a tier two hero that also belongs to the Troll alliance. His Shadow Wave ability allows him to heal multiple allies while damaging any nearby enemies caught by the wave.
More previews for the Big Update are set to be released in the coming days, with more new alliances, heroes, and the first of the game's titular Underlords expected to be revealed.
While Dota Underlords has been playable since June, the game has been in a regularly updated "alpha" state until now. The upcoming Big Update will mark the beginning of the game's "beta" phase.
READ MORE: Savage alliance nerfed in the latest Dota Underlords update