There are few things better than flying up the levels on your account and weapons when playing Call of Duty, and Modern Warfare 3 is no different.
That's why the upcoming MW3 double XP weekend has fans more than excited to take advantage of the benefits.
---
---
The first MW3 double XP weekend is here!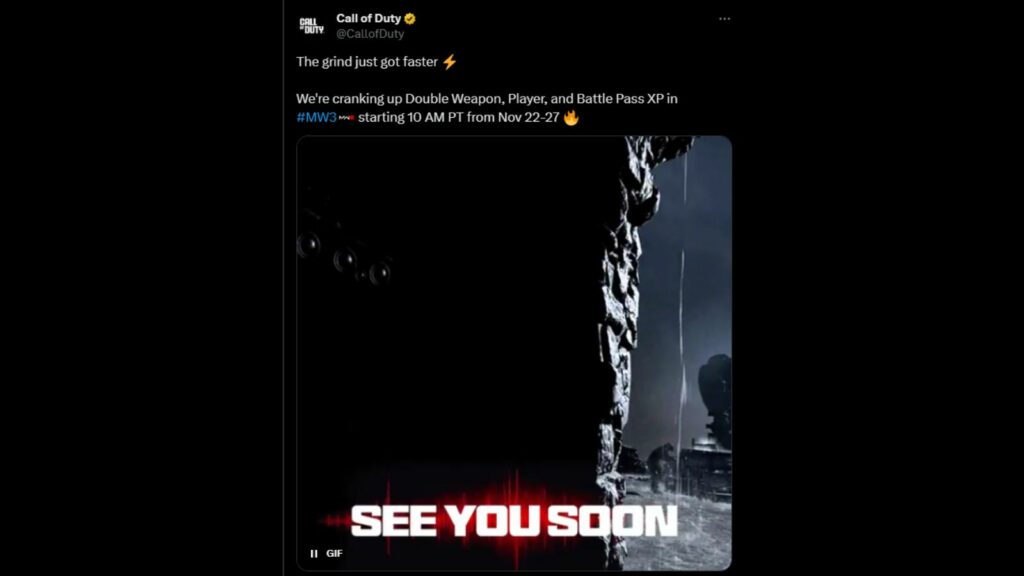 Players will be able to earn double the experience when playing MW3 from November 22 to November 27. The event will start at 10 a.m. PT | 1 p.m. ET for all players.
During that time, all experience gained will be doubled, allowing players to rank up faster and level up as many weapons as they can. In addition, the MW3 double XP weekend will also count towards the Season 6 Battle Pass.
This will give those who haven't quite finished it yet the chance to do so before the launch of Modern Warfare 3 Season 1.
This is the perfect time to jump in if you feel you are falling behind in keeping up with other players who have been able to level up and kit out their weapons already.
Currently, players are able to play multiplayer, the return of the Zombies mode, or jump into Warzone 2. Either way, earn double the XP from now until November 27.
READ MORE: Best DM56 loadout in Modern Warfare 3 – full class setup