The Group Stage for the third annual Arena of Valor International Championship is complete and the playoffs are about to begin.
Gather your friends and watch the best players compete in one of the hottest mobile MOBAs in Asia.
---
Where's it happening?
The playoffs start on November 14 and will run until November 24.
The quarterfinals will be held at the Garena Esports Studio in Bangkok, Thailand, while the semifinals and finals will be held at ICONSIAM.
What's at stake?
With a prize pool of US$500,000, the Arena of Valor International Championship is the biggest AoV tournament of the year.
The winning team will take home US$200,000, with US$110,000 going to the runner up.
Teams who placed in third and fourth will each receive US$50,000, and the rest of the teams who qualified for the playoffs will each get US$16,000.
The Most Valuable Player (MVP) will take home an additional US$10,000 on top of his team's earnings.
---
What's new in the AIC this year?
For this year's tournament, the Global Ban Pick rule will be implemented at the start of the Playoffs, wherein the same hero cannot be used more than once in a series with the same team.
The heroes that have been used by the team will be automatically banned in their following game during the series. This ups the challenge and makes the AIC altogether more exciting.
More details can be found out on how the Global BP works here, where it was first used in the Arena of Valor World Cup.
---
Group Stage recap
The AIC 2019 Group Stage took place from November 6-11 at the Bangkok Garena Esports Studio.
From the Group Stage, eight teams have qualified for the playoffs. Here's how they made it:
HTVC IGP Gaming (Vietnam)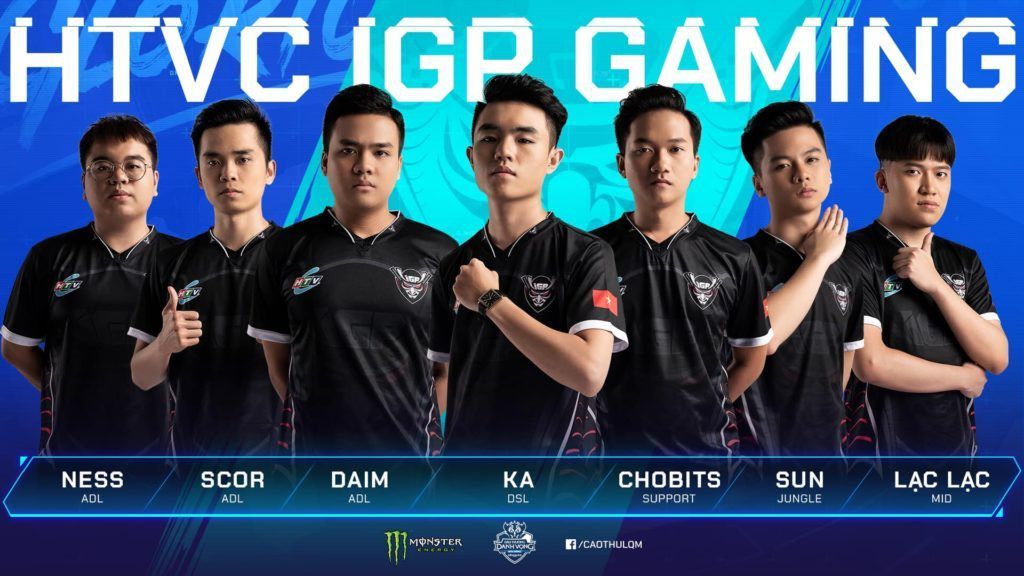 This Vietnamese team came out on top of Group A with 3-2-0 standing and an overall match record of 8-2.
KA (Side Lane)
Turtle (Jungle)
LạcLạc (Middle)
Daim (Side Lane)
Chobits (Support)
Unsold Stuff Gaming (Japan)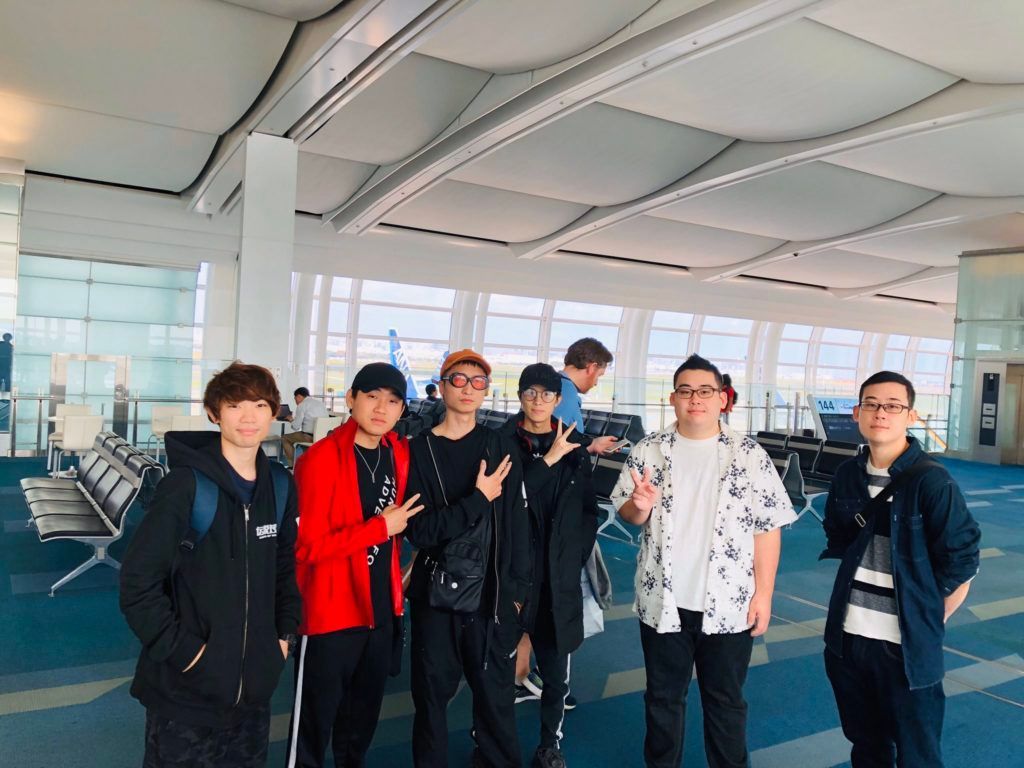 USG barely snuck into the Playoffs, taking the 4th spot in Group B with a 1-1-3 standing, and an overall 3-7 match record. This fairly new Japanese team has only been playing together since July 2019.
Slashmoon (Side Lane)
HipPii (Jungle)
Kabuki (Middle)
Mai (Side Lane)
dejiwo (Support)
Team Flash (Vietnam)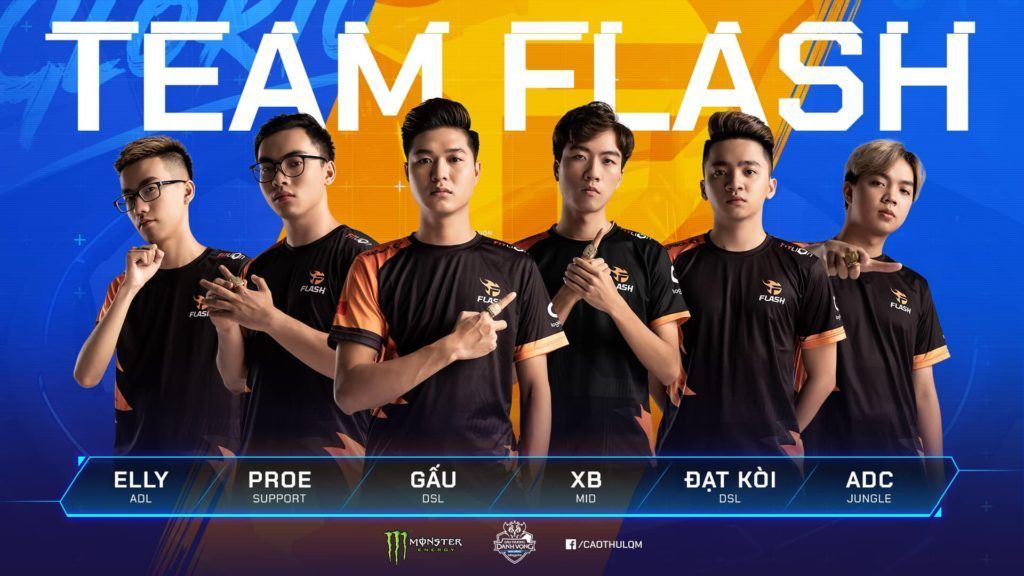 This is the team that represented Vietnam and won the Arena of Valor 2019 World Cup in July this year. Surprisingly, they only managed second place in Group B with a 3-2-0 standing and an 8-2 match record.
Gấu (Side Lane)
ADC (Jungle)
XB (Middle)
ĐạtKòiii (Side Lane)
ProE (Support)
---
---
ahq e-Sports Club (Taiwan)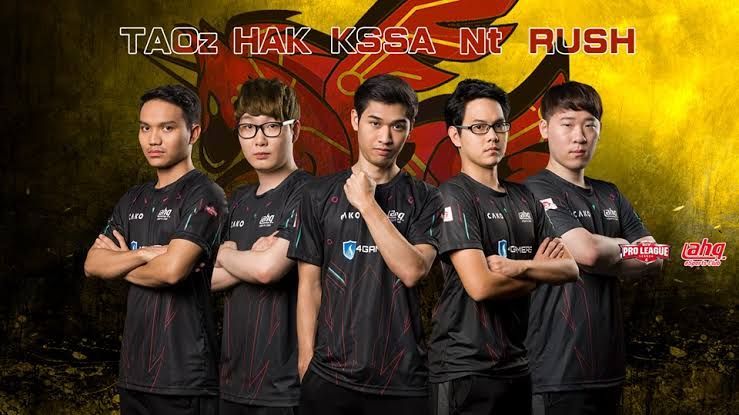 This Taiwan-based team features a mixture of Korean and Thai pros. They placed third in Group A with a 2-1-2 standing and a 5-5 match record.
Nt (Side Lane)
Rush (Jungle)
HAK (Middle)
TAOZ (Side Lane)
KSSA (Support)
Buriram United Esports (Thailand)

Hometown team, Buriram United Esports look like the favorites right now, topping Group B with an impressive 4-1-0 standing and an overall 9-1 match record, with their only loss coming to Vietnamese team, Team Flash.
Summer (Side Lane)
FirstOne (Jungle)
Nutalomok (Middle)
Difoxn (Side Lane)
Isilindilz (Support)
EVOS Esports (Indonesia)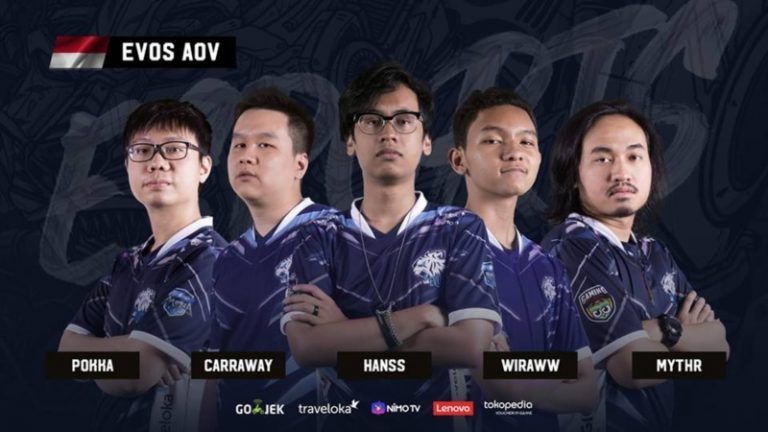 Indonesian's EVOS Esports struggled in the Group Stage and only just managed to qualify for the playoffs as the fourth team from Group A with a disappointing 1-2-2 standing, and 4-6 match record.
Wyvorz (Side Lane)
Wiraww (Jungle)
MythR (Middle)
Hanss (Side Lane)
POKKA (Support)
Hong Kong Attitude (Hong Kong)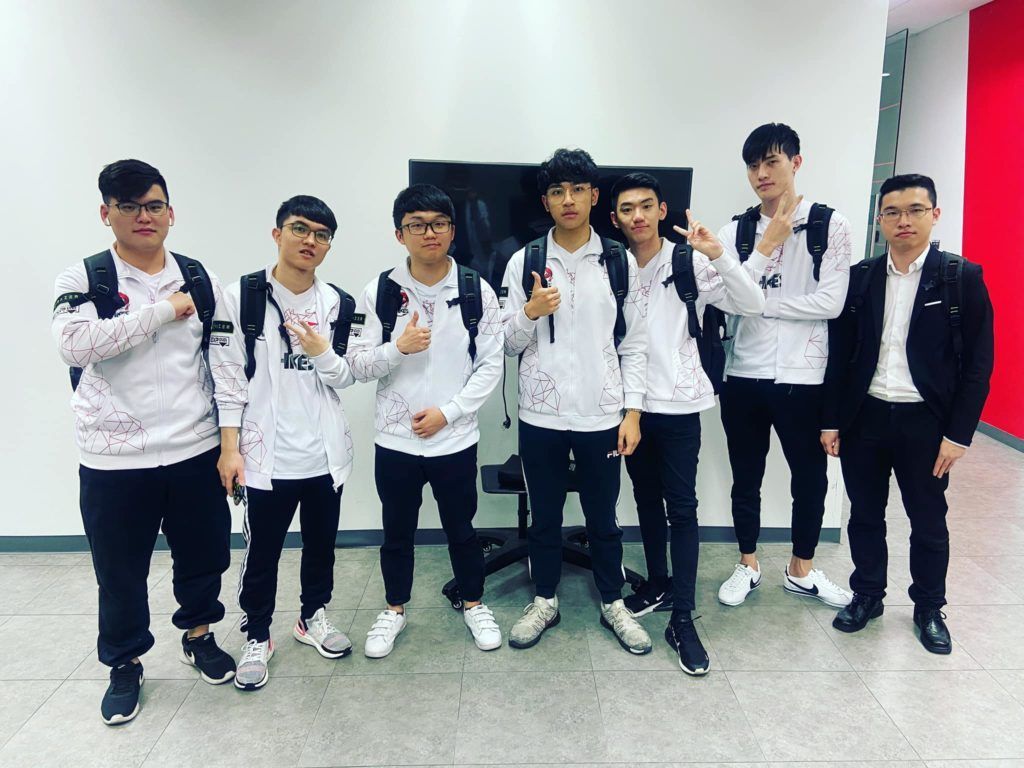 HKA tied with HTVC IGP Gaming with the same 3-2-0 standing and 8-2 record, however, HKA lost the tiebreaker to HTPC IGP and qualify as the second seed from Group A.
Outcast (Side Lane)
XiaoLin (Jungle)
EZ (Middle)
TheMan (Side lane)
Abao (Support)
ONE Team (Taiwan)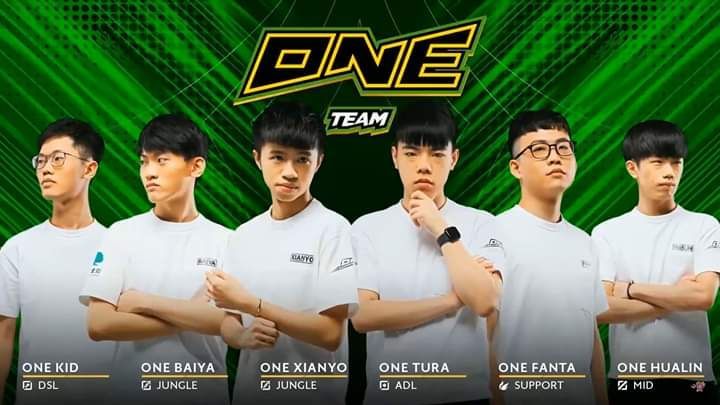 Taiwan's ONE Team (no relation to ONE Esports) took third place in Group B with a 3-1-1 standing and 7-3 match record.
Kid (Side Lane)
XianYo (Jungle)
HuaLin (Middle)
Tura (Side Lane)
Fanta (Support)
Team Olympus (South Korea), Nova Esports (Europe), Team AK (China), and Liyab Esports (Philippines) have all been eliminated from the tournament.
---
Playoff draw and schedule
Here's what the draw for the Playoffs looks like: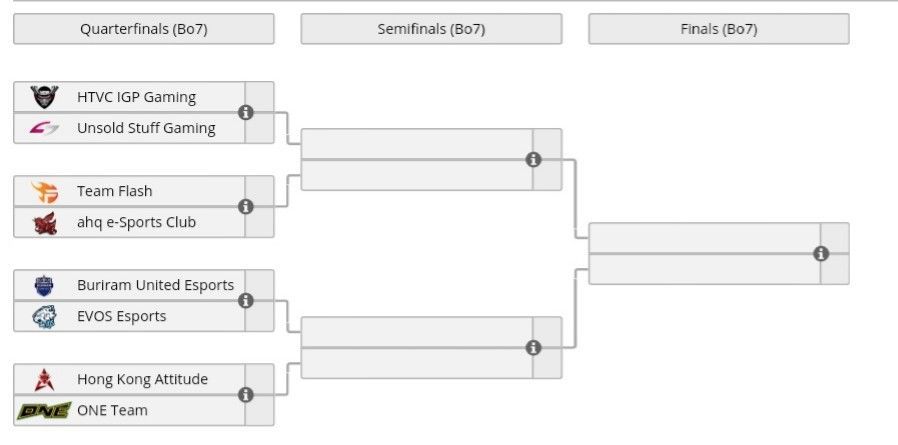 And here's when the games will be played:
HTVC IGP Gaming vs Unsold Stuff Gaming – November 14, 5 p.m. GMT+8
Team Flash vs ahq e-sports Club – November 15, 5p.m. GMT+8
Buriram United Esports vs EVOS Esports – November 16, 1 p.m. GMT+8
Hong Kong Attitude vs ONE Team – November 17, 5 p.m. GMT+8
---
Where can you watch the AoV International Championship 2019?
Fans can catch all the action live on the official Arena of Valor YouTube channel.
READ MORE: Vietnam wins a thrilling seven-game Arena of Valor 2019 World Cup final