When XSET did not manage to secure a spot in the Americas league for the VCT 2023 season, its roster was supposed to have a new home that would still allow them to stay together.
Unfortunately, that new home did not materialize. G2 Esports had its partnership spot in the Americas league pulled at the last minute, after CEO Carlos "ocelote" Rodríguez posted a video of him partying with persona non grata Andrew Tate.
He also later doubled down on the video, saying that no one had the right to police his friendships.
Tate has a history of extreme, misogynistic comments, and has since been banned from all major social media platforms.
When ocelote's video surfaced during Valorant Champions 2022, Riot executives gathered in Istanbul to discuss the situation. By the time partnered teams were announced a few days later, G2 was nowhere to be found.
---
---
G2 Esports had been looking at acquiring XSET's Valorant roster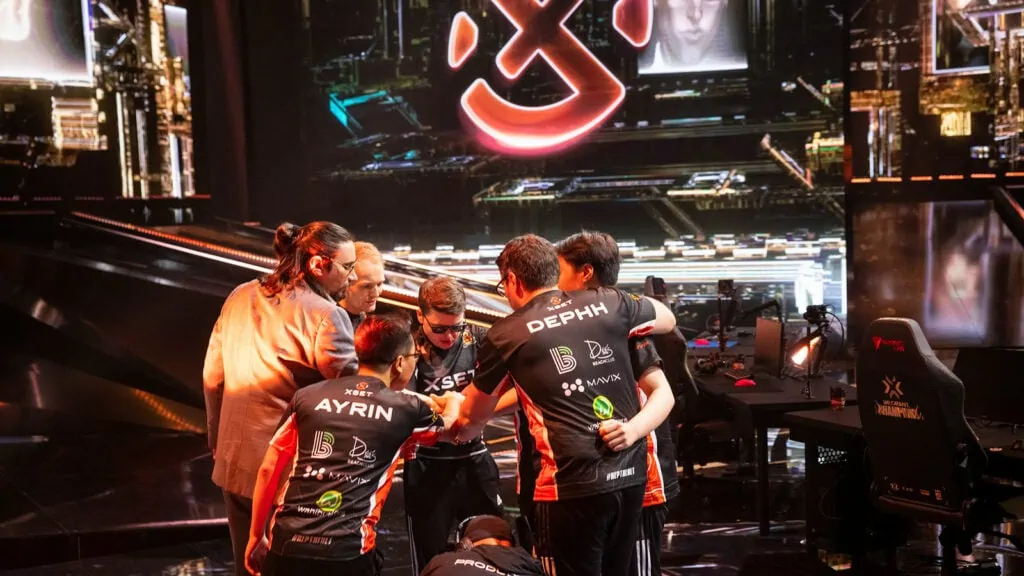 Before the fiasco involving Tate, G2 had been given a tacit green light on its partnership application, according to The Washington Post.
The organization had been keen on acquiring XSET, the top North American team behind OpTic Gaming. At Champions 2022, XSET placed 5th to 6th, a strong showing that saw them take down Fnatic and Masters Copenhagen champions FunPlus Phoenix.
Everything was reportedly good to go if G2 was accepted into the league, which makes the sudden change in situation even harder to swallow for the players.
"Having to explain to my mom how Andrew Tate cost me a job is not where I thought I'd be a month ago," tweeted Zachary "zekken" Patrone.
XSET players have now been allowed to explore their options. While the players are reportedly hoping to still get picked up as five, they may ultimately end up playing for different teams, with just five North American organizations in the league.
Ocelote has since apologized and is currently on eight weeks of unpaid leave, but it appears that was not enough to save G2's franchising spot.
G2's EMEA players, including Oscar "mixwell" Cañellas, are also now restricted free agents as they seek new opportunities going into 2023.
READ MORE: List of prominent esports organizations that didn't make the cut for VCT 2023