The highly anticipated Winter Update for Tekken 7 has dropped, showing off a couple of cool new practice and data-heavy stat features. The biggest surprise, however, is a Katsuhiro Harada costume.
Any fighter can use the free costume and, not just look like Tekken producer, Mr Harada, but give beat-downs like him too. The costume set — officially called the Bearded Man Set — originally appeared as an April's Fool joke earlier this year. The costume, which features a change of hairstyle, sunglasses, style (persona), and suit, will give any character that iconic look Harada is famous for.
This unveiling was a big surprise that came at the tail-end of the Winter Update discussion.
---
---
As for the other features coming this winter for Season 3, they are:
(Free) Replay/Practice and Content of Advice: A tool that allows players to go over match footage and figure out where they went wrong. The advisory system will appear at certain points in the replay to recommend what action — punishment or combo — is more appropriate to use.
(Free) Expanded Practice Functionality: The new add-ons for this feature are expanded sample combos and a new practice mode for "punishment moves". The combos update will be expanded to include more possible options with varying difficulties. As for punishment training, it splits into two modes: Normal (fixed move list) and Expert (randomized challenges).
(Paid) Frame Data Display: This feature comes in two types — Detailed and Simplified. When using "Detailed", information like frame advantage and disadvantage statistics will appear. On "Simplified", a shaded hue is used to represent Advantage/Disadvatage Frames.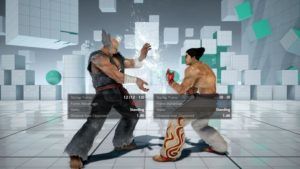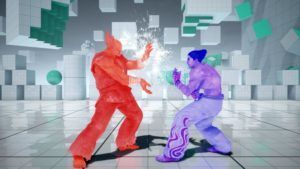 The new updates will roll out in Winter 2019 with more replay and tips functions coming online shortly after. Bandai Namco also confirmed that a new character and stage are being planned for Spring 2020.
More details about these new replay/practice features can be found here.
READ MORE: LowHigh goes undefeated at Berlin Tekken Clash 2019