Overwatch is once again getting into the holiday spirit as the year draws to a close, as the Winter Wonderland limited-time event returns with two game modes and an exclusive seasonal skin for Sigma.
---
---
This year's Winter Wonderland will run from December 10 to January 2, 2020. The seasonal update has always been headlined by the introduction of thematic skins for Overwatch's roster of heroes, with last year's event introducing Krampus Junkrat, Snowboarder Zarya, and Sugar Plum Fairy Mercy, among others.
This year's update is headlined by the new Rime Sigma skin for the game's newest hero, which imbues the gravity-controlling tank with a theme that resembles that of a Lich from World of Warcraft.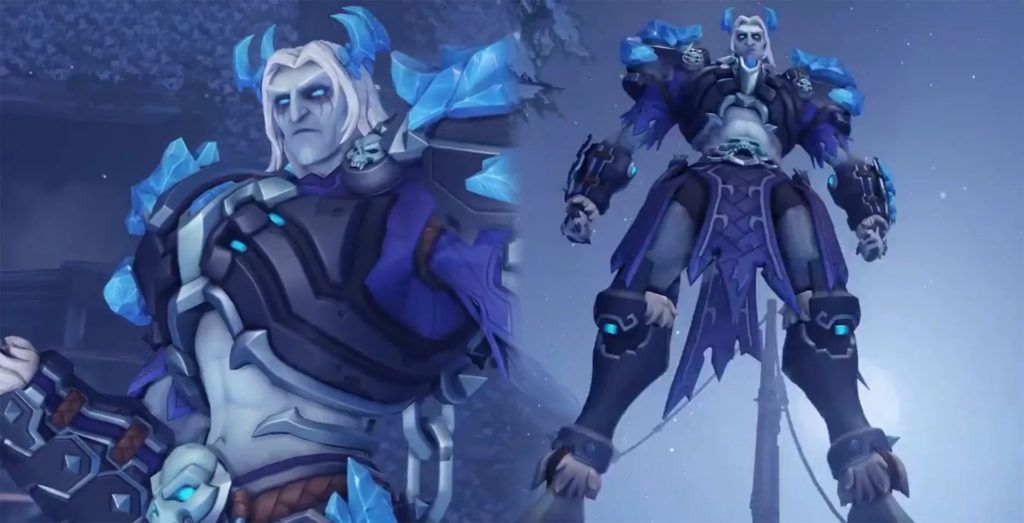 Winter Wonderland also gives players the chance to play two seasonal game modes which prominently feature Overwatch's resident frost-wielding hero, Mei.
The first, Yeti Hunter, features one player as the Yeti that uses Winston's abilities fighting for survival against five Mei players, while the other, Mei's Snowball Offensive, is a glorified snowball fight where all players take control of the mode's titular hero.
READ MORE: Overwatch PTR patch nerfs barriers, adds new pregame features