Filipino 3D artist and Overwatch fan, Joshua Llorente, has made an incredible Manila map in Overwatch's art style in Unreal Engine 4.
Llorente perfectly captures the essence of Manila as a traditional, yet modern setting, with skyscrapers and apartment complexes, as well as strong Spanish-influenced structures including church and a casa.
The details are pretty much spot-on for Manila. You can see the train station on the side and the Light Rail Transit (LRT) moving in the distance. He's even included some clever references like a Jullybee store for Jollibee and VDO for BDO. Even the fruit-carts and palm trees add an immersive touch to the local población.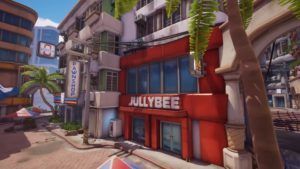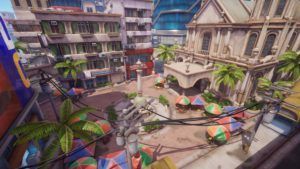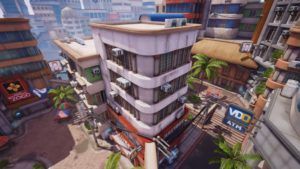 The winding streets look perfectly suited to a new Payload or Hybrid map.
---
---
You can take the full tour of Llorente's Overwatch version of Manila here:
READ MORE: Veteran caster MonteCristo leaves the Overwatch League over "irreconcilable differences"